Contact Us & Directions
Questions or comments? We want to help! Send us a message through our online form or use our contact information below.
How to Get to the Hotel
Find your way to Sandman Hotel and Suites Calgary South or click on View Directions below. We look forward to welcoming you.
8001 - 11th Street SE, Calgary, T2H 0B8
Telephone: 403-252-7263
Reservations Toll Free: 1-800-726-3626 (SANDMAN)
For the safety of our teams, we have reduced the hours of operation at Central Reservations. Representatives will be available every day from 5:00 am to 11:00 pm Pacific Standard Time. If you are calling outside of those hours please call the hotel directly.
Sandman Hotel & Suites Calgary South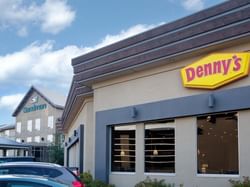 Calgary is great, but there's more to it than just the downtown. Experience another side of this exciting city. Experience a stay at Sandman Hotel & Suites Calgary South.