Vernon
Vernon is a four-season destination with activities that take full advantage of its unique setting. Bounded by three lakes and rolling grasslands and the Monashee Mountains, the focus is on outdoor recreation. But this community also supports plenty of urban attractions. With Okanagan, Kalamalka, and Swan lakes right on Vernon's doorstep, summer is the perfect time to splash around. Warm waters beckon from beaches in secluded coves, a busy pier, and family areas with picnic grounds and beach volleyball.
Among the provincial parks, Kalamalka Lake is especially popular with water skiers and wakeboarders, while Ellison Provincial Park offers the only marine dive park in the Okanagan for snorkelling and scuba. When you're ready to leave the water, your cozy room at Sandman Hotels in Vernon will be waiting.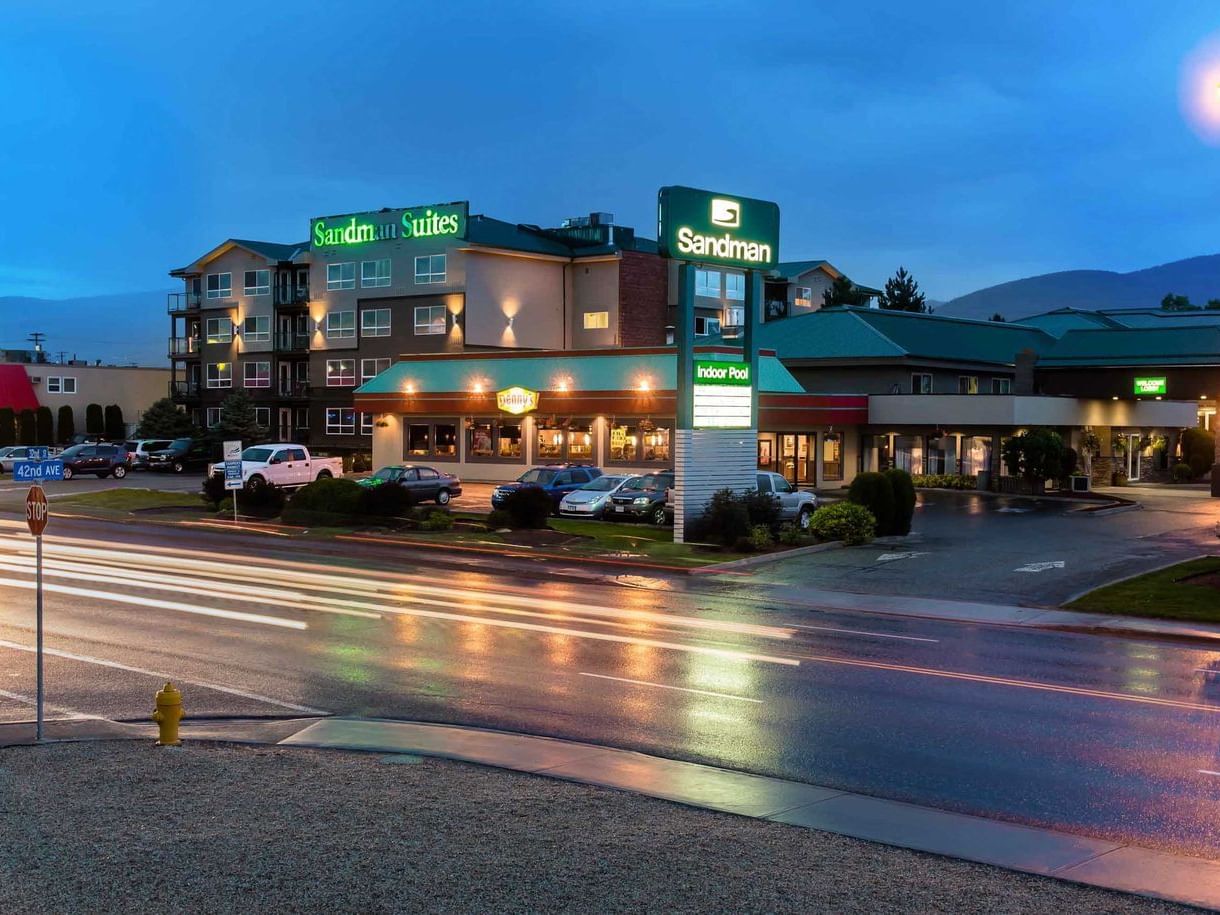 As you make your way to the B.C. Interior, stop off in Vernon and take in the Kalamalka and Okanagan lakes. On top of that, the spectacular mountains and grassland hills invite you to stay and discover the city in all its splendour.