Hamilton Hotels
Hamilton is a historic port city in the Niagara Peninsula region of Ontario. It is wrapped around the western edges of Lake Ontario midway between Toronto and the U.S. border. In the past, this growing city was quite industrial, known then as "Steeltown". Today, Hamilton still has its industrialised area, though it also has a thriving art community, historic sites, and a lovey waterfront.
Also known as the "Waterfall Capital of the World", Hamilton boasts incredible natural wonders. According to the Smithsonian, due to its location on the Niagara Escarpment, a rock ridge stretching almost 1,600 kilometres across the Great Lakes region, Hamilton is home to more than 100 waterfalls within city limits, the most of any city in the world. Some of the falls are easier to get to than others—and there are guided tours, self-guided tours, and cycling routes to them. Summer proves a popular time to visit, with shuttle buses running through October. If you must choose, don't miss Albion Falls, Buttermilk Falls, or Felker's Falls. Then fall for the comfortable Hamilton accommodations at Sandman Hotels.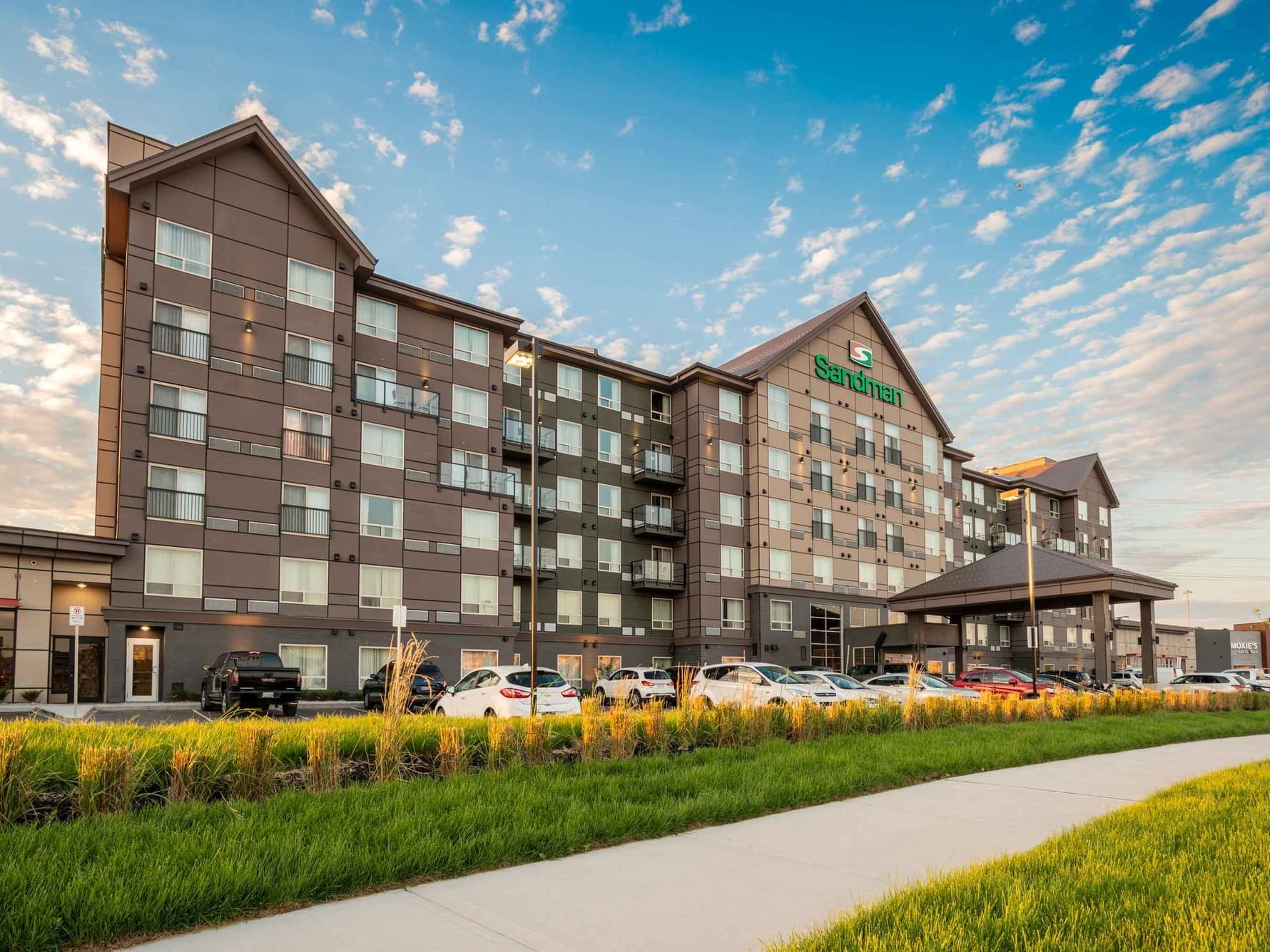 When you visit southern Ontario, find yourself in the midst of it all when you stay with us at Sandman Hotel Hamilton. We have 208 guest rooms, all with the creature comforts you'd expect.