Sandman Suites Surrey-Guildford
South of Vancouver, the city of Surrey is touted as one of the fastest-growing areas in the country. There's certainly no shortage of business opportunities, as well as a diverse social scene and an array of leisure activities. When here, slow your pace a bit with a comfortable and relaxing stay at Sandman Suites Surrey-Guildford.
Every amenity has been accounted for. With superb, spacious rooms, select suites with washer/dryer units and a fireplace, 24/7 business centre, and high-speed Wi-Fi throughout. Oh, one more thing: your four-legged companion is welcome here, too. Talk about a great way to make yourself at home away from home.
Conveniently located in the Greater Vancouver area and close to the U.S. border, Sandman Suites Surrey-Guildford is the perfect spot to relax and unwind.
Free Wi-Fi
Kitchen Suites Available
Free Parking
Wheelchair Accessible
24-Hour Front Desk
Business Centre
On-Site Parking
Pets Allowed in Select Rooms
Smoke-Free Property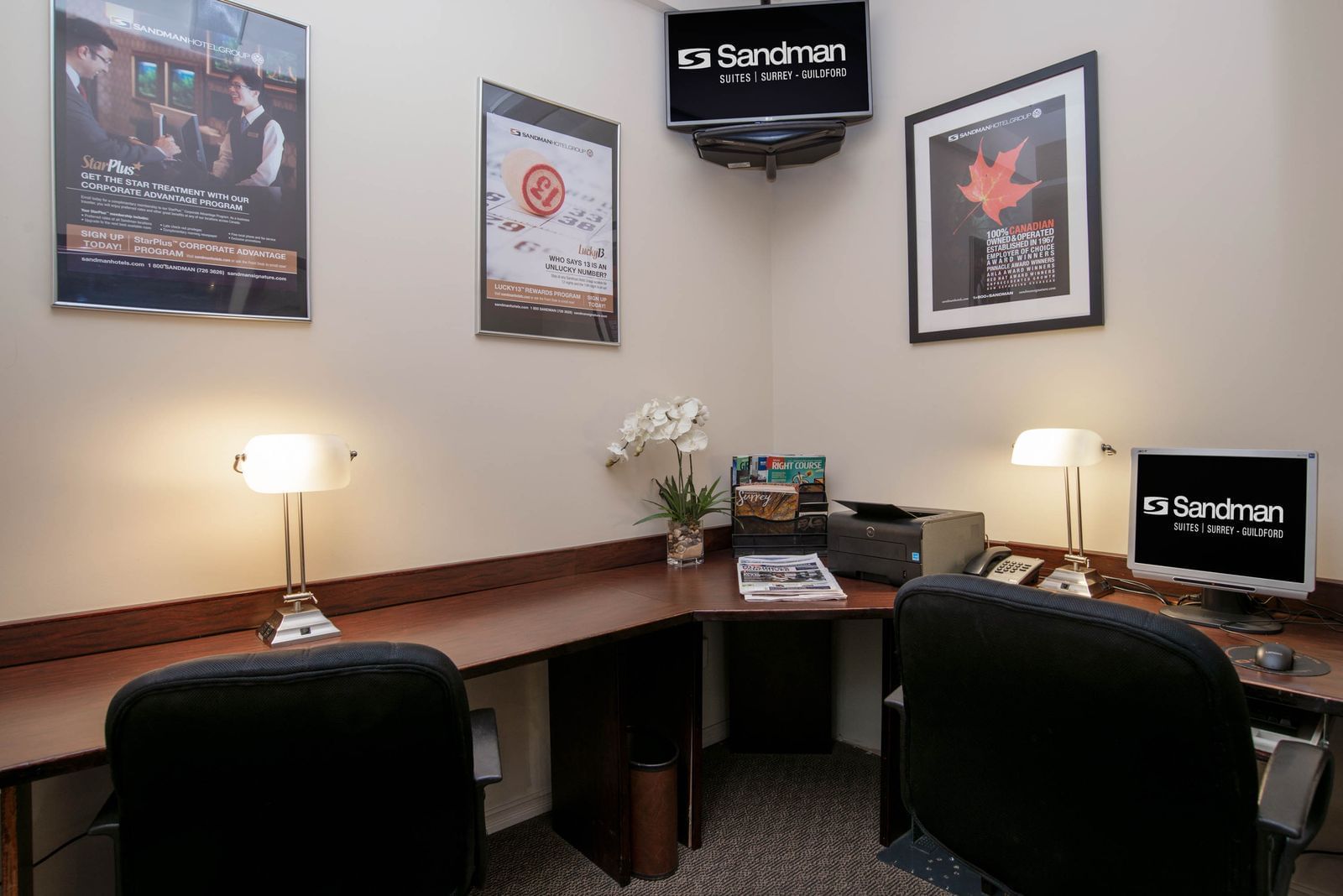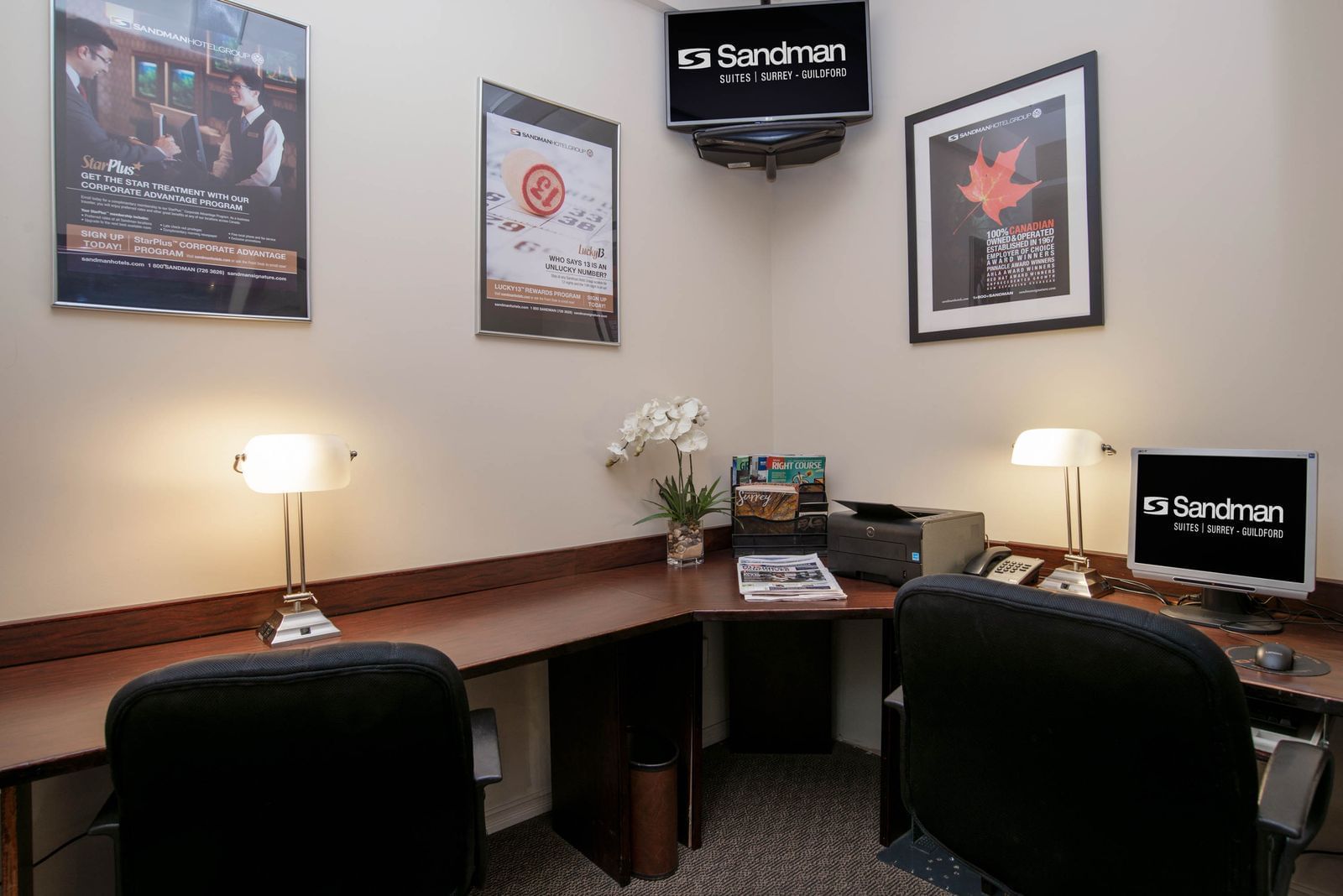 Business Centre
Sometimes business never sleeps. At Sandman, we understand. That's why we provide complimentary access to our business centre.
Read More
Receive Our Latest Offers Direct To Your Inbox