5 Must Visit Lakes In BC
British Columbia is home to some of the most beautiful landscapes and natural scenery on Earth (it's not called Beautiful BC for nothing)! One of the most prominent aspects of British Columbia, is the wide variety of stunning lakes scattered across the province. From hikes that lead to glacial lakes to summer oasis spots to catch the best rays, we've put together the 5 must visit lakes in BC.
Okanagan Lake

The refreshing water in the Okanagan Lake spans 135 kilometres from Vernon to Penticton. It provides the perfect summer hangout when you need a break from hot days in the Okanagan Valley. Endless fun awaits on the Okanagan Lake, as it is home to countless beaches, watersports, as well as hidden coves and secluded bays throughout the region. You might even find Ogopogo, the lake monster that inhabits the Okanagan Lake in Canadian folklore.
Sandman Hotel & Suites Kelowna is the perfect base for a trip to the Okanagan Lake. With an indoor pool, on-site Denny's and famously comfortable beds, it's ideal for resting up after days of adventure.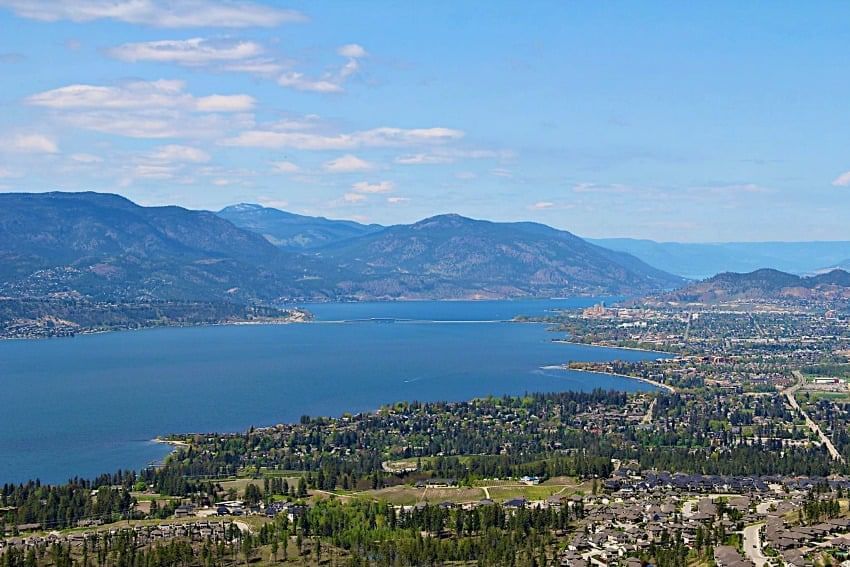 PC: KelownaNow
Cultus Lake

The jewel of the Fraser Valley. The beautiful Cultus Lake can be found just 100km from Vancouver. Cultus Lake Park has four campgrounds, making this perfect for those who really love the outdoors. Also available is a large day-use area for picnicking and boating, as well as endless opportunities for fishing, water skiing, wind surfing, hiking to name but a few. With a water park and adventure park located right at the lake, this is the perfect destination for a summer weekend family trip for a fun-filled adventure!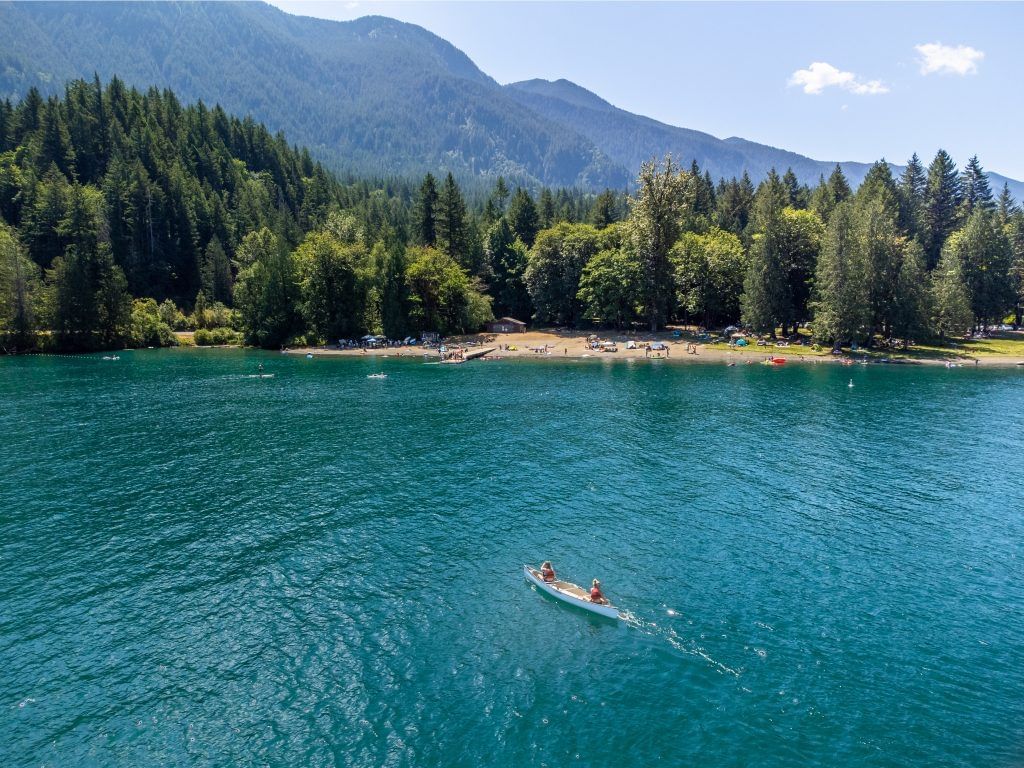 PC: Go Camping BC
Joffre Lakes

The turquoise blue water of Joffre Lakes is something that needs to be viewed in person to believe. The three lakes at Joffre Lakes Park are one of the most popular destinations in BC. The striking, saturated blue colour is caused by glacial silt that is suspended in the water and reflects green and blue wavelengths of sunlight. To visit all three lakes, there's a moderate level hike, so visiting all three isn't for everybody! While the Lower Lake is a leisurely 200 metres from the parking lot, the third and final Upper Lake is located 4.7 kilometres from the base.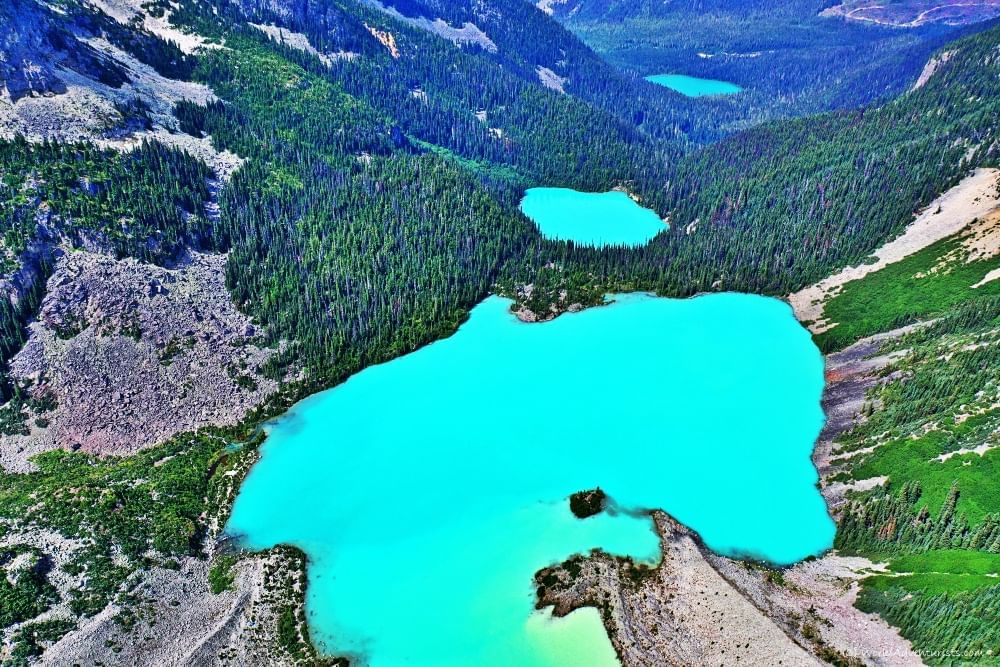 PC: World Adventurists
Emerald Lake

Located in Yoho National Park, Emerald Lake is one of the Canadian Rockies' fines lakes. Visiting Emerald Lake on a summer's day is one of the most incredible sights in BC. The President Range mountains surround the lake and form a natural amphitheater on the greatest scale. As with every lake, there are numerous activities to enjoy, however, a gentle canoe across the surface of the lake is one of the most popular. Access to the lake is nice and easy as it's just a few kilometres off of the TransCanada highway, making this accessible to outdoor lovers of all kinds!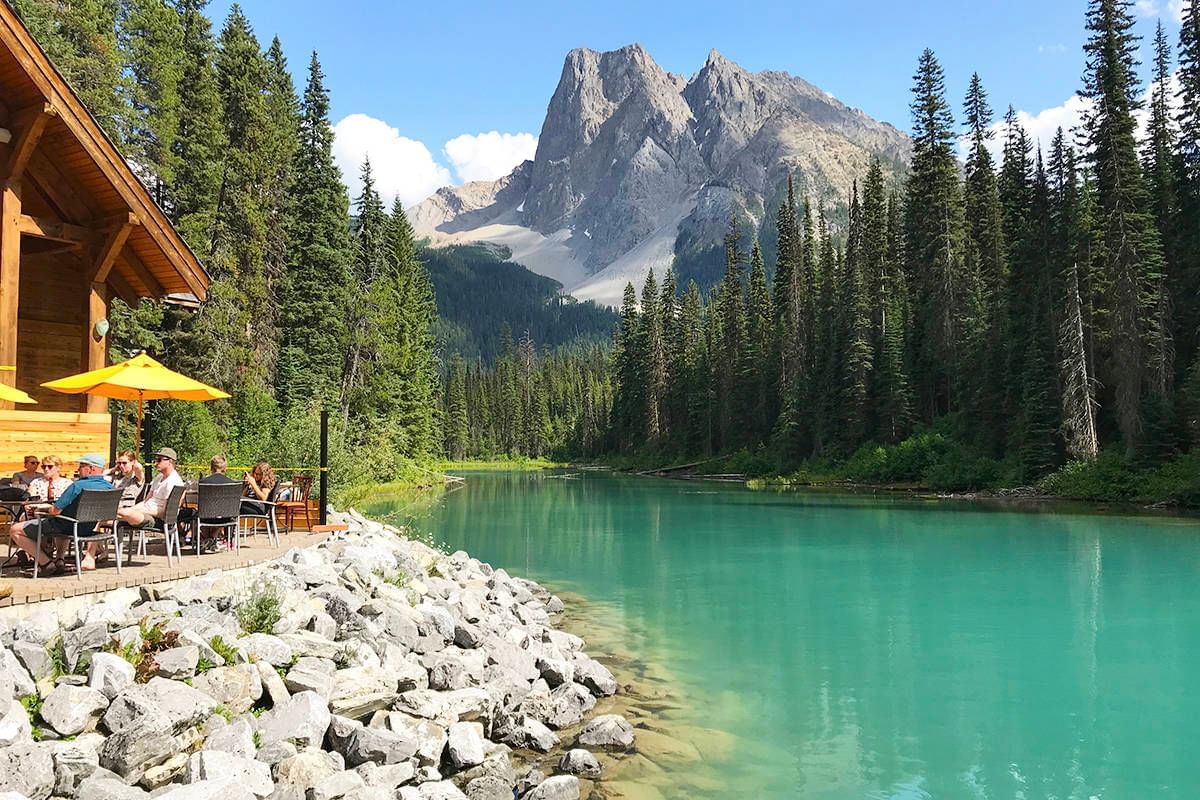 PC: The Golden Star
Garibaldi Lake

The crown jewel of BC. Garibaldi Lake provides breathtaking views and landscape, along with amazing colour. Located within Garibaldi Provincial Park, it's truly a destination that needs to be on your bucket list while you're in BC. Garibaldi Lake can only be reached by hiking trails. The hike is 18 kilometres round-trip and it can take up to 7 hours to complete. Camping is available and is a good option if you're a keen hiker and want to venture further to Black Tusk or Panorama Ridge for the epic views.
Squamish is a popular resting place before taking on these hikes, check out Sandman Hotel & Suites Squamish for a comfortable night before or after!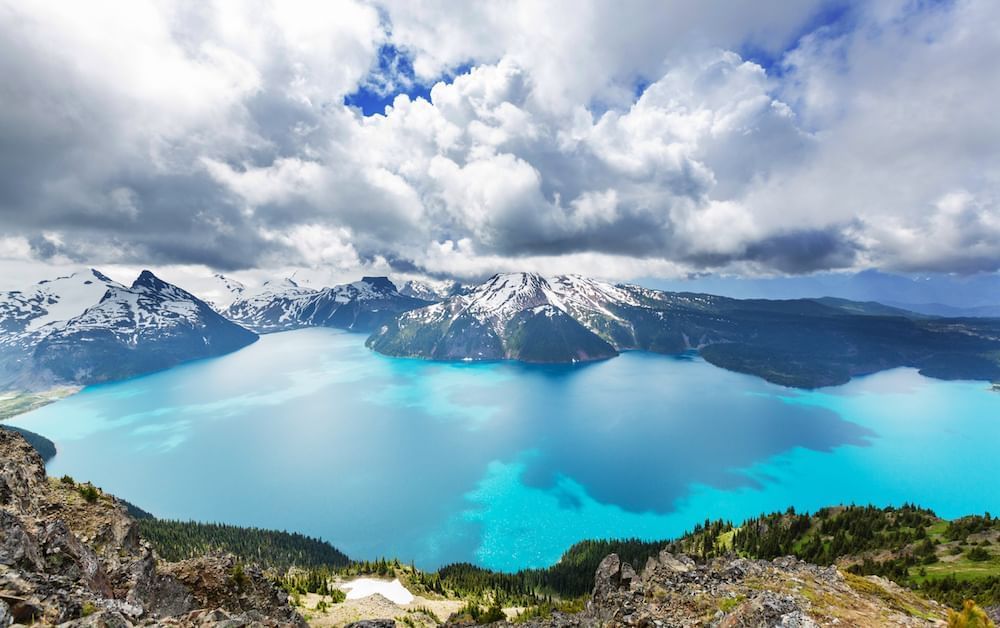 PC: Sea To Sky Air
Whether you're looking for hikes with rewarding spectacular views, or a place to relax and enjoy the heat this summer, BC has a lake for you!