Weddings at Sandman Hotel & Suites Calgary South
Whether your perfect wedding day involves an extravagant affair or a more intimate celebration, Sandman Hotel & Suites Calgary South is ready to make your dream a reality. With preferred established vendors, customizable banquet packages and flexible 24-hour booking options, our expert team will provide you with the personal service you deserve on your special day. Enjoy a delicious catering menu provided by our talented on-site culinary team, perfectly designed to reflect your style and tastes.
Located at the foot of beautiful Deerfoot Meadows, Sandman Hotel & Suites Calgary South is a short 8-minute drive from the downtown core. Our comfortable hotel suites are perfect for your morning of preparations or romantic honeymoon. Guests can enjoy our on-site dining options, Moxie's Bar & Grill and Denny's restaurant, both with beautiful seasonal patios, dining rooms, and lounges. Alternatively, take a stroll across the parking lot to Shark Club Sports Bar & Grill for a lively atmosphere to watch your favourite team on our larger-than-life big screens.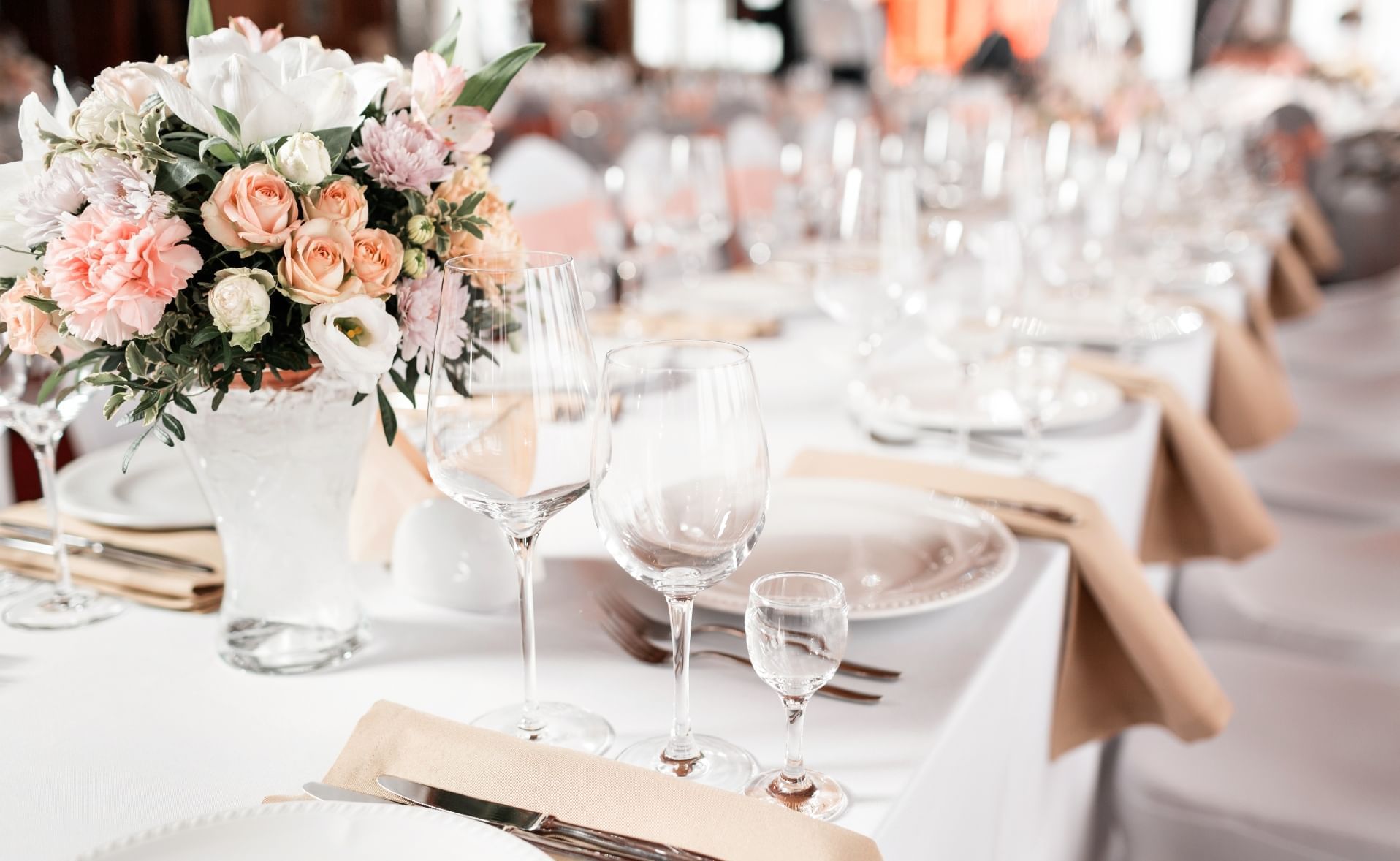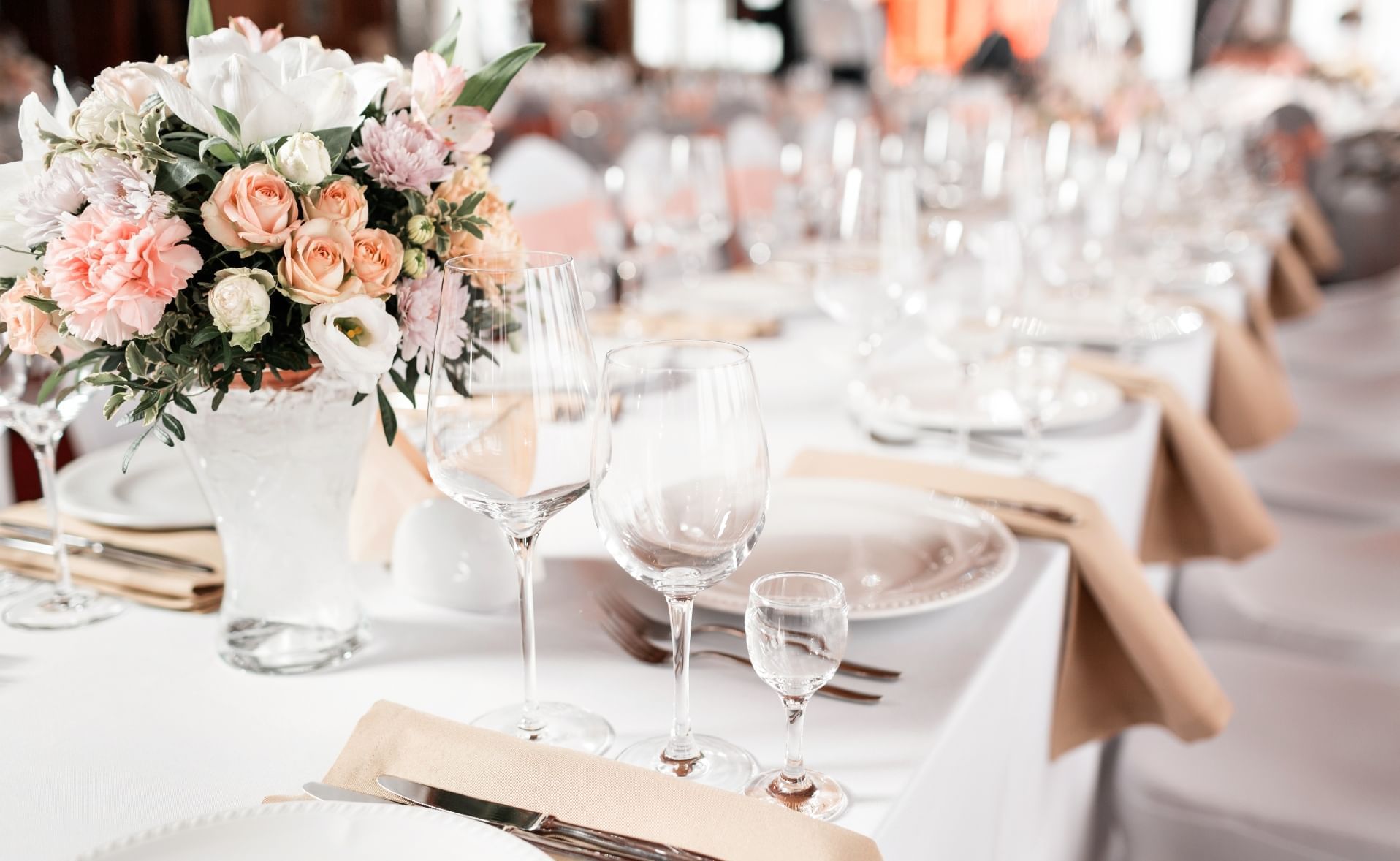 Wedding Services
From rehearsal dinners, gift openings, brunches, ceremonies and receptions, let us take care of the details so that you can focus on what matters most - making lasting memories.