Sherwood Park Hotels
With a population nearing 100,000, Sherwood Park is one of the largest and fastest growing communities in Alberta, but it has resisted the temptation of being crowned a city. The community has enough people to be considered Alberta's seventh largest city, but it has proudly retained the status of a hamlet, a distinction which has earned the region a spot in the Guinness Book of World Records for being the world's largest hamlet.
The community was established in 1955 on the farmland of Maurice Smeltzer as a bedroom community for industrial sites cropping up east of Edmonton. Smeltzer, born in 1867 in Huron, Ontario, first came to Edmonton with a delivery of work horses. He arrived on one of the first trains to reach the area that would eventually become Strathcona County. He returned with another string of horses in 1892 and settled on a 480-acre homestead, the boundaries of which would become Sherwood Park. The Smeltzer house is still standing and has been designated an official historic site.
To enjoy the beauty of Sherwood Park, visitors can head to Centre in the Park, a multi-use outdoor recreational spot that offers a scenic walkway lined with fragments of the prairie landscape. Sherwood Park is also home to Festival Place, an entertainment facility that hosts concerts, events, and performances throughout the year. The team at Sandman Hotels can help you get the most of your time in Sherwood Park.
Not unlike a biodome, Sherwood Park's biosphere is an ecologically protected area, but you won't find it behind glass. Located in the southeast corner of Sherwood Park and extending east of Elk Island National Park, the Beaver Hills area is a heavily treed Boreal mixed wood forest habitat with an unusual 'knob and kettle' landscape. The Beaver Hills Biosphere received UNESCO biosphere designation in 2016 at a world congress of biosphere lovers in Lima, Peru.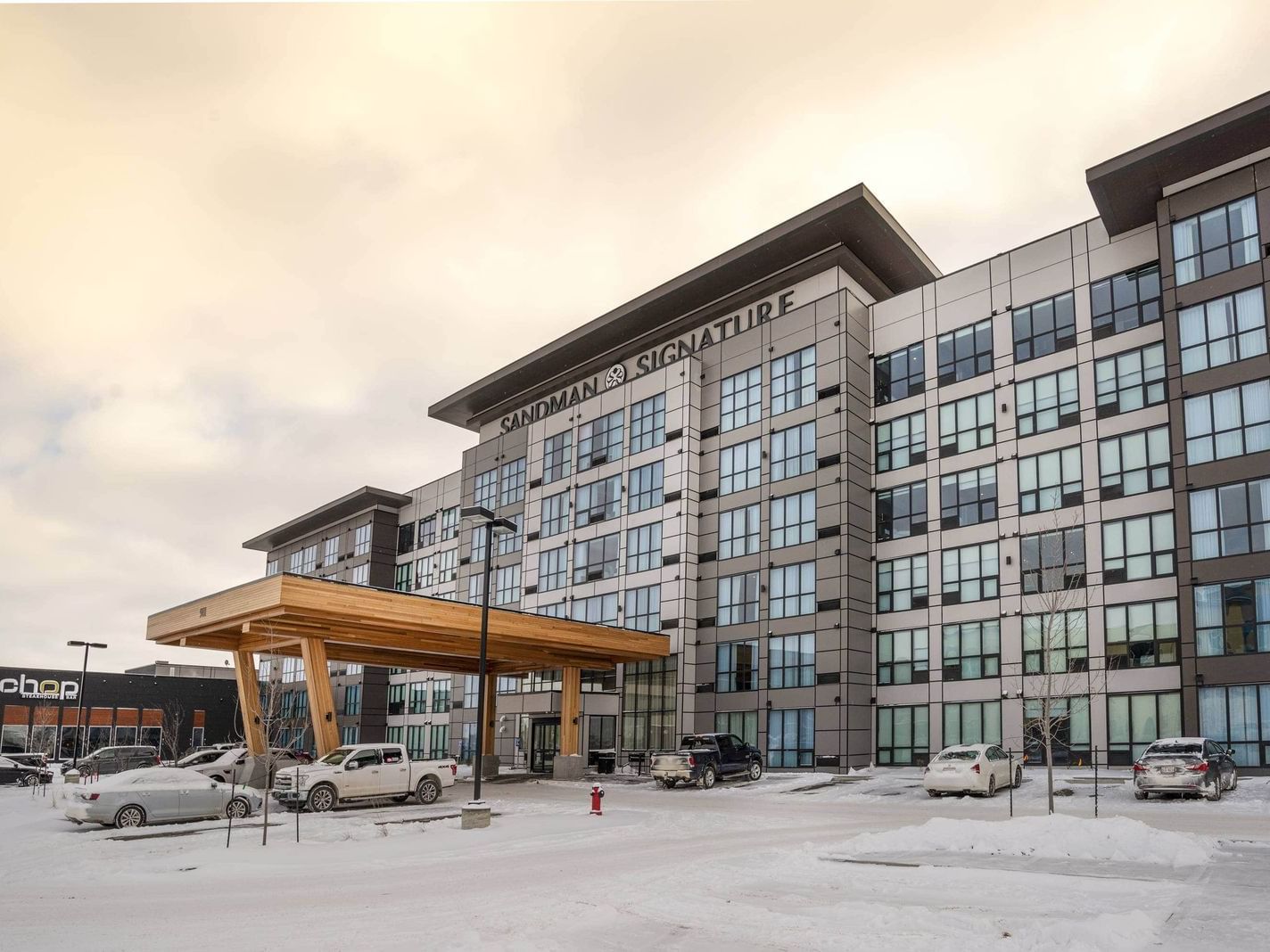 Refined style meets perfect location at the impeccably designed Sandman Signature Sherwood Park Hotel. Whether you're here for one, two or more nights, the comfort you'll find in one of our 229 premium rooms is second to none.