Ottawa Hotels
Ottawa, Canada's capital, is a picturesque, cosmopolitan city on the eastern border of Ontario, just across the Ottawa River from Gatineau, Quebec, where you will hear both English and French spoken. With museums, galleries, performing arts, and festivals, discover Canada's proud heritage at impressive national sites and famous landmarks, including the Rideau Canal (a UNESCO World Heritage Site).
Ottawa is a destination alive with celebration, beginning each year with February's Winterlude, continuing through May's Canadian Tulip Festival, heating up July 1 with the biggest Canada Day celebration in the country, and going all-out with headliner summer music festivals.
The city has 150 kilometres (93 miles) of recreational paths, 850 parks, and access to three major waterways: the Ottawa River, the Rideau River, and the Rideau Canal. This is also a city that enjoys the finer things in life, with a culinary community that's earning wide acclaim, unique boutiques and shopping districts, a lively local music and art scene, and an always exciting nightlife. This is Ottawa, Canada's capital. Come experience it for yourself. Sandman Hotels in Ottawa is minutes from the airport when you land.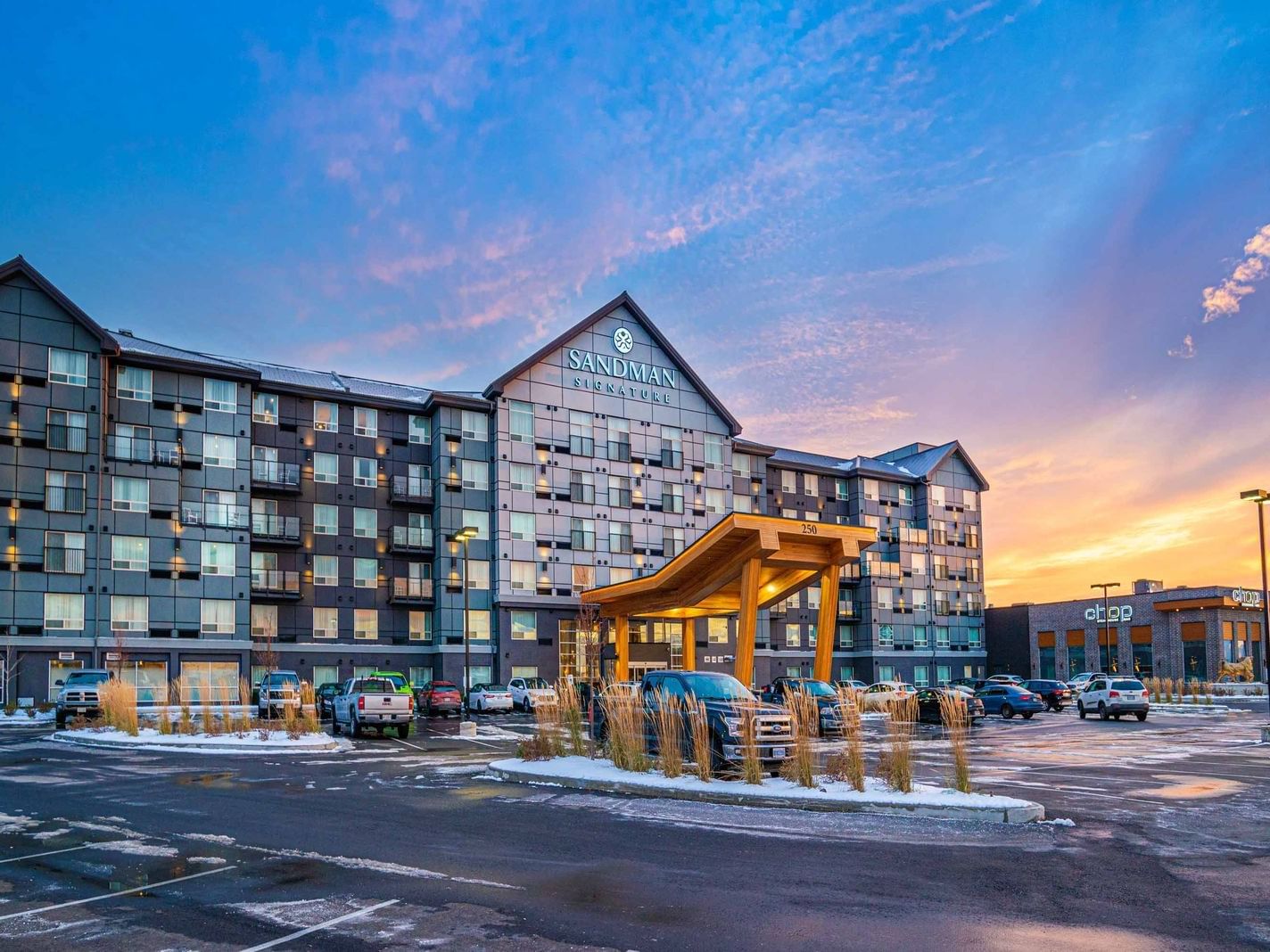 When you're in Canada's capital city, stay in the one place that's in close proximity to all your business and leisure needs: Sandman Signature Ottawa Airport Hotel. Conveniently located near the Ottawa International Airport.