Denny's Restaurant - Coming Soon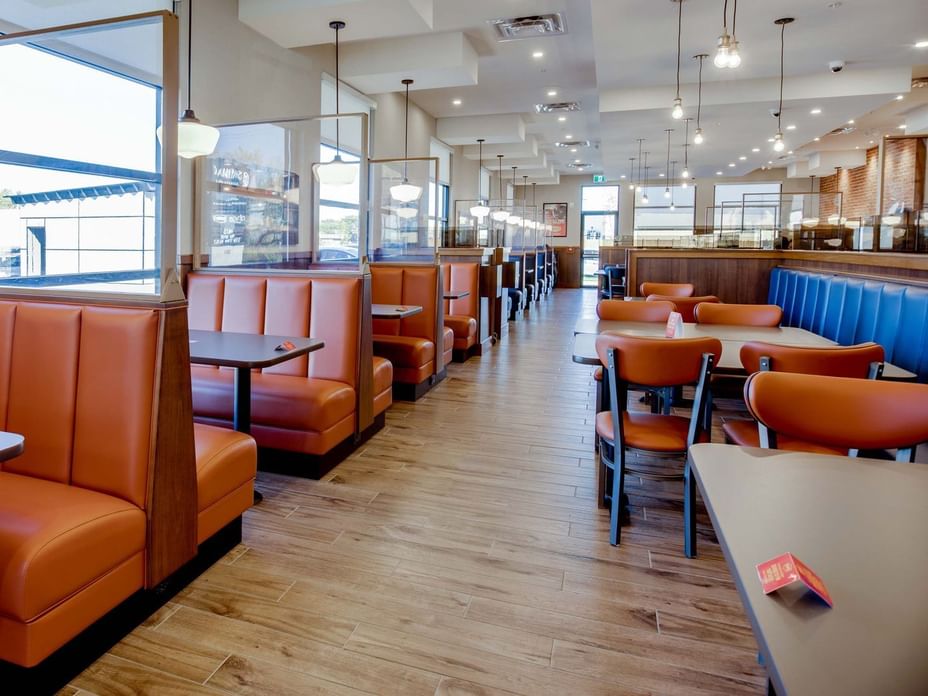 Whether you're hungry now or when everyone's asleep, you're set with round-the-clock service. Sit yourself down in the classic, casual dining atmosphere of Denny's Restaurant—home of the original Grand Slam®. Fuel yourself or your family with every type of fare. From fresh-cracked eggs to hand-pressed burgers, and home-style dinners to decadent desserts, your options are endless.
For menu and to view the most up-to-date hours of operation, please visit the website directly.