Sandman Signature Edmonton Downtown Hotel
The Sandman Signature Edmonton Downtown Hotel is in the perfect location to marry comfort, style and convenience, right in the heart of downtown. And, when it comes to perfect, it's exactly what we strive for every minute that you spend with us. From that moment you walk through our doors, to that moment you drive off, the personal attention we give you is exactly what you'd expect from one of the most premium hotels, in one of the fastest up-and-coming districts in the city.
Thoughtful design went into every room and suite, including our two-storey gem, the Royal Suite, as well as our corporate levels. You'll appreciate the refined aspects, including overstuffed pillow-top beds, fluffy duvets, contemporary furniture and so many more offerings that are here for you.
Whether you've come for business, leisure, or both, our location on the fringes of Edmonton's ICE district is right where you want to be—in one of North America's most vibrant urban centres. Speaking of ice, we are just a quick 10-minute walk to Rogers Place, home of the Edmonton Oilers of the NHL. Before you make your way to a game, take time and unwind in the luxurious confines that make up your stay here. Take a dip in the indoor pool or soak in the hot tub after a long day. All the while staying connected to what's important with free access to high-speed Wi-Fi throughout every area of the hotel. When you need something, such as more information on parking options, accessing the business centre, or where to go for dinner, our staff are here for you 24/7 to answer any query and exceed every expectation you may have.
When it comes to award-winning cuisine, that's where our Executive Chef and his expert culinary team come into play. No matter the event, their creativity, both inside the kitchen and out, will ensure that a sensational meal is not just had but experienced—every time.
Designed on-site with a purpose, Chop Steakhouse & Bar is the premiere upscale dining destination located just steps from your suite in our inviting lobby. The benefit of being in the heart of cattle country is that only the very finest steak will be presented to you. An atmosphere of style and substance welcomes you, along with an impressive wine selection, handcrafted cocktails and the latest local craft beer.
Chop Steakhouse & Bar
Breakfast Provided By Restaurant
On-Site Parking
Room Service
Pool / Whirlpool
Smoke-Free Property
Free Wi-Fi
Exercise Gym
Pets Allowed
Shopping Mall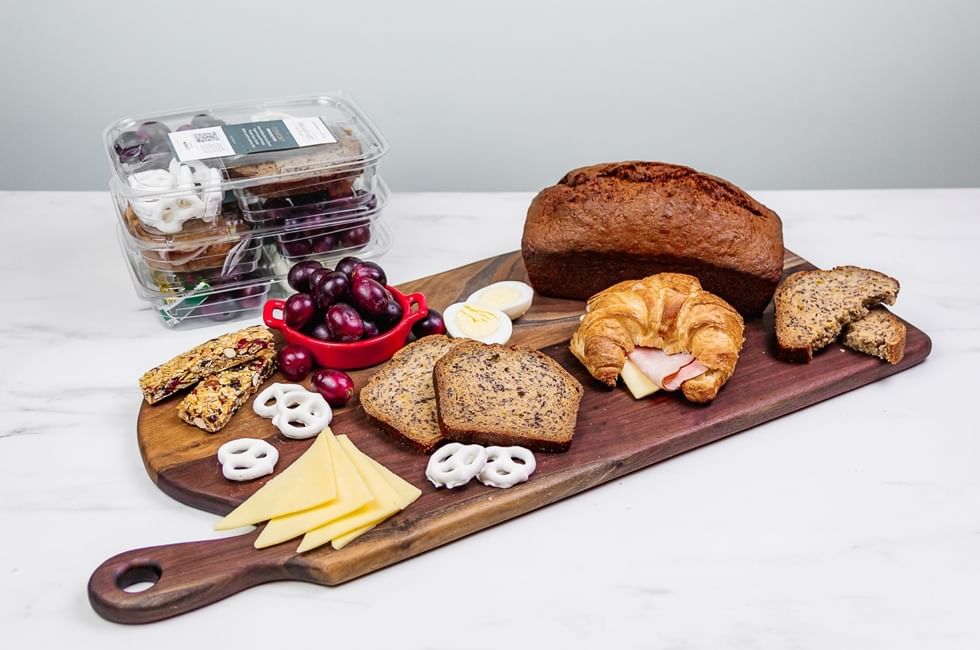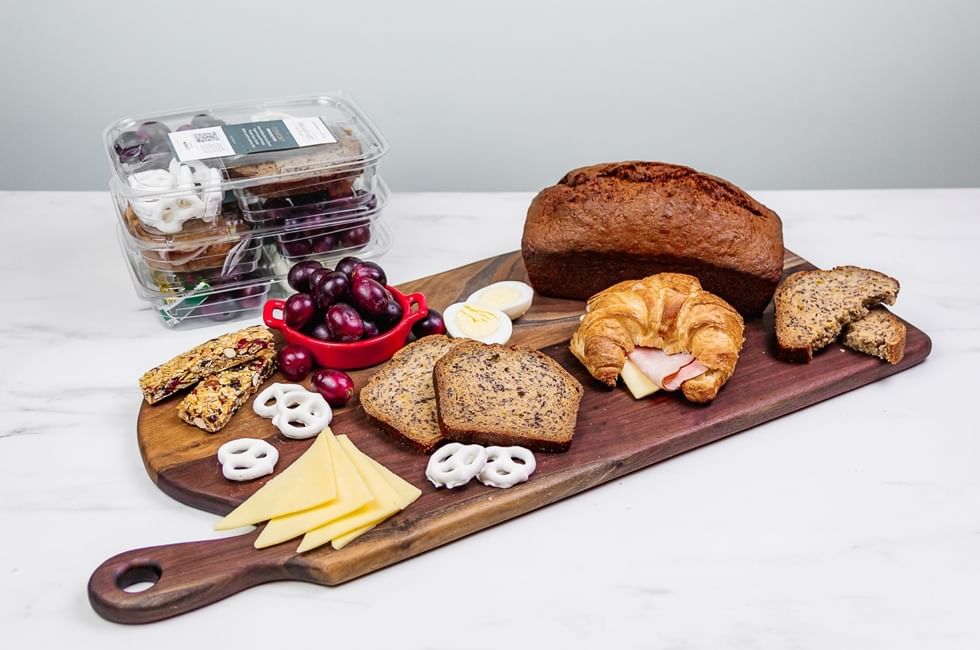 Breakfast On-The-Go
Add a Breakfast on-the-go box to your reservation for a delicious, convenient, and affordable way to kickstart your morning.
Read More
Receive Our Latest Offers Direct To Your Inbox