Celebrating LGBTQ+ Owned Businesses In The Communities That We Serve
June is LGBTQ+ Pride Month. It's an opportunity to refocus a year-round commitment to respect and belonging for the LGBTQ+ community. As leaders in hospitality, we understand the impact that we have, which is why we strive to create environments that bring everyone together. To mark this year's Pride, we wanted to shine a light on a handful of the wonderful LGBTQ+ owned businesses that operate in some of the communities that we serve. We hope you enjoy.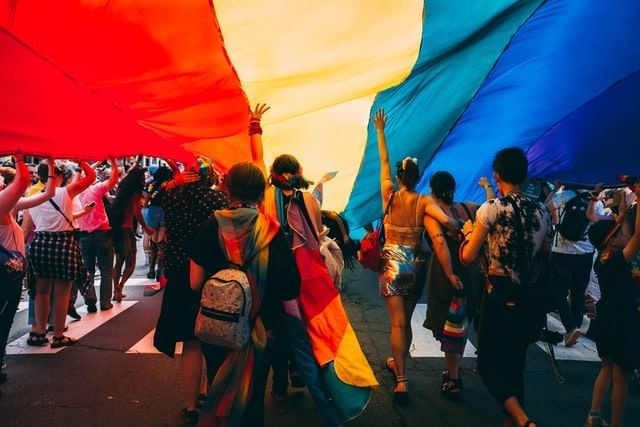 LGBTQ+ owned businesses in Calgary

Calgary is a vibrant, year-round destination offering world-class events and attractions as well as some of Canada's most iconic National Parks within a couple of hours' drive. Time your trip right to experience Fairy Tales–Calgary's Queer Film Festival. Over the last 21 years, it has become one of Canada's largest LGBTQ+ film festivals. Everyone is welcome and the programming accommodates all ages and backgrounds.
Calgary is also home to Little Rainbow Paper Co. where talented illustrator, Heather, creates awesome cards, pins, and mugs, which she sells online. 'Our cards are for everyone, but Little Rainbow Paper Co. focuses on queer and quirky, LGBTQ cards and prints that help us celebrate our lives & relationships in meaningful ways', explains Heather. Browse the full range here.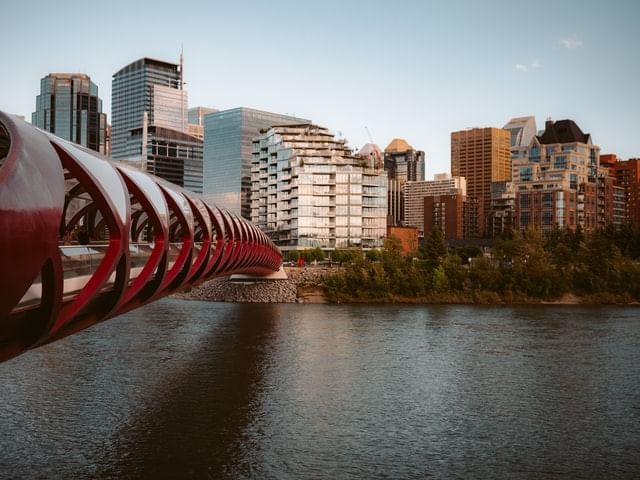 Be sure to make time for a trip to Motherlode Coffee. They're entirely female- and LGBTQ+ owned, and a portion of each bag of their No Closets Pride Blend supports the local organization End of the Rainbow Foundation. This incredible Calgary-based non-profit supports LGBTQ+ refugees that have been persecuted in their home countries because of their sexual identity.
LGBTQ+ owned businesses in Vancouver

As Western Canada's most popular destination, Vancouver is a friendly and diverse city with a queer heritage as iconic as its Olympic Legacy. The Little Sister's Book and Art Emporium is a staple of Vancouver's LGBTQ+ scene. Recognized by the City Of Vancouver as a landmark of queer history, its doors first opened in 1983. The Little Sister's Book and Art Emporium has been championing queer voices and building community ever since–even surviving three anti-gay terrorist bombings in the process. Visit them at 1238 Davie Street, just a few doors down from Sandman Suites Vancouver, Davie Street.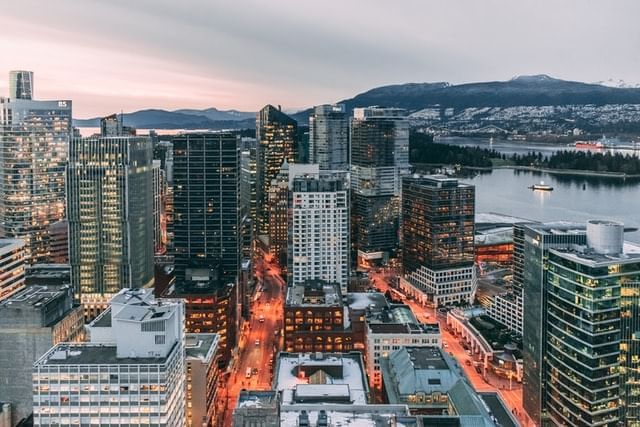 If you're in the market for leather goods or have a pair of shoes in need of some TLC, Awl Together Leather is East van's inclusive shoe repair and custom leatherwork shop. Their mission is to cut down on fast fashion waste, while changing the demographics of shoe repair – all from their wheelchair-accessible, LGBTQ+ owned location just off Commercial Drive!
While you're exploring Vancouver, fuel your day with Bean Around The World. This queer-owned coffee roaster has 23 locations in BC and 30 years of small-batch, hand-roasted coffee expertise.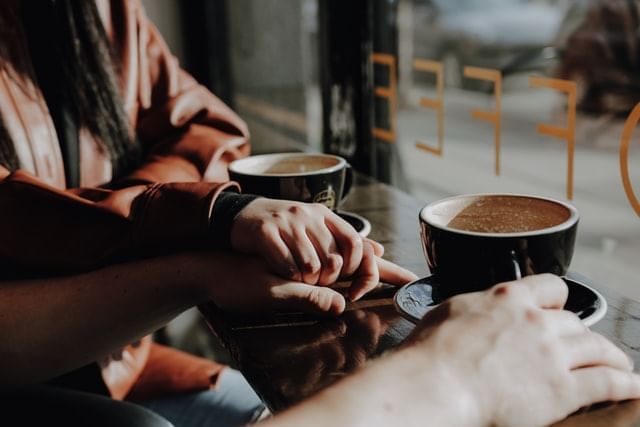 LGBTQ+ owned businesses in Edmonton

Visit Edmonton and discover queer culture in Alberta's sprawling capital.
The QUILTBAG is doing wonderful things, specifically for trans, non-binary, and two-spirit individuals. Their Trans Community Fund provides access to gender-affirming items from the store at no cost. Visit their bricks and mortar store within the Grow Centre Cowork Space on 82 Avenue, or shop online for clothing, homewares, gifts, jewelry, and more!
Planning a trip to Edmonton? Remember to add The Fruit Loop Society to your itinerary. They promote monthly groups and inclusive events within the LGBTQ+ community by partnering with different venues and entertainers to create a fun and memorable time. Head out to socialize with a drink and then hang around to dance the night away with special guests. Proceeds from each event are then reinvested back into a variety of LGBTQ+ community programs and initiatives!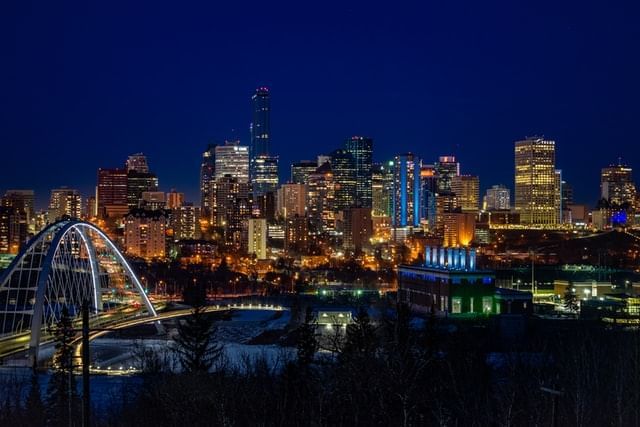 LGBTQ+ owned businesses in Saskatoon

Throughout its history, Saskatoon has welcomed people from all over Canada and the world. It continues to be a great destination as one of Canada's sunniest cities and offers budget-friendly experiences in a welcoming locale.
Check out Alt Haus Interior Design Studio located on Main Street East, just off Broadway Avenue in Saskatoon. Here, queer power couple, Miranda Young and Jo Van, are on a mission to breathe life into your spaces. Their collaborative approach is inspired by the Bauhaus movement, and you'll find furniture, rugs, prints, accessories, and so much more in-store. We're in love with their vibrant Instagram, which you'll find @althausyxe.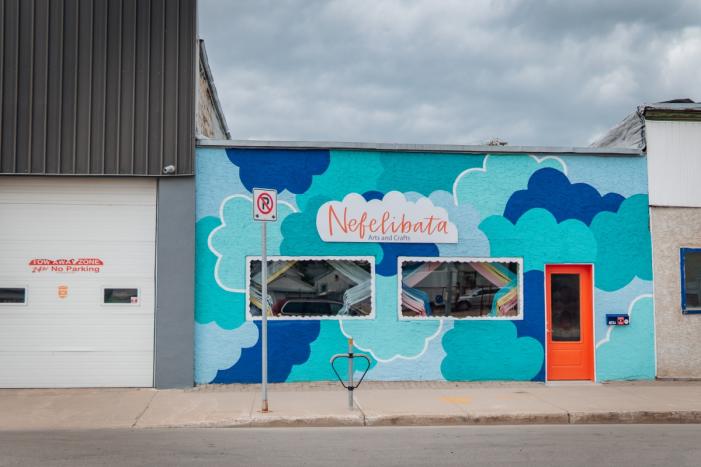 Saskatoon is also home to Nefelibata Arts and Crafts–a super unique eco alternative to buying new arts and crafts supplies. They take in donations and buy/sell items, then process and present them in a way that they are consumable again. Pretty neat, huh? They also want to ensure that creating is accessible to all and support local creators that are conscious of their environmental and societal impact. Book onto their weekly PRIDE Craft Night to enjoy a simple craft organized by queer owner, Shala (she/her).

LGBTQ+ owned businesses in Toronto

Canada's largest city is a cultural melting pot and home to the country's largest LGBTQ+ community. From Toronto Queer Film Festival to the hottest nightlife–there's lots to explore.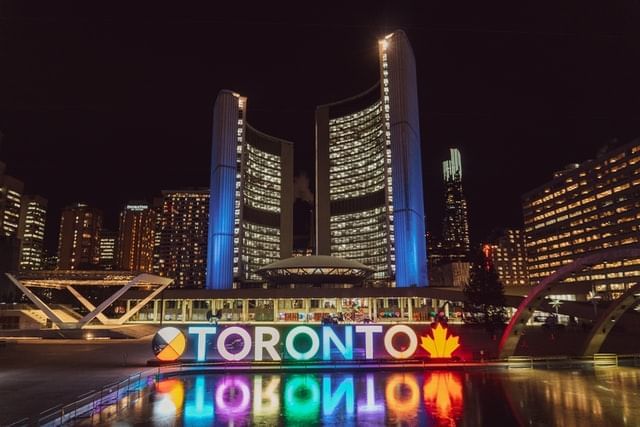 While you're in town, be sure to visit Craig's Cookies–the queerest cookie in Canada! They have four locations in Toronto: The Village, Parkdale, Leaside, and Leslieville. Craig's Cookies are on DoorDash regionally and also deliver nationally! So whether you're craving Classic Chocolate Chip or (our fave) Maple Bacon, you can support this delicious enterprise wherever you are.
Another must-visit is Glad Day Bookshop–operating since 1970, they're the oldest queer bookstore in the world. If you're local to Toronto, consider signing up for their themed monthly boxes, which offer two books picked by Glad Day's staff, plus merch made by Canadian LGBTQ+ artists! Glad Day Bookshop's drag brunch is also well worth checking out.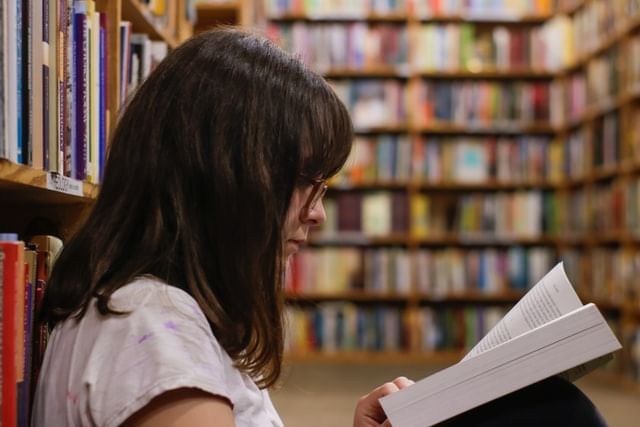 A huge success story straight out of Toronto is Dew of the Gods. They are a gay-owned, Canadian skincare brand delivering clean beauty to the world. Not only are they doing wonders for your skin, but they also promise to unapologetically and authentically make the LGBTQ+ community feel not just represented in everything they do, but actually seen, heard, and loved. On top of that, they're proud to represent more faces and bodies that young people can look up to and relate to, as well as proactively protecting the environment. All-round do-gooders, we'd say! Find their products at your local Hudson's Bay.
Thank you!

We're so pleased that you took the time to check out our post today. Supporting LGBTQ+ owned businesses in your community is integral to Pride–not just in June but year-round! It's just one easy way to demonstrate allyship and take meaningful action towards creating a world where everyone feels like they belong.