Here's Why You Need To Visit Calgary This Summer
This unparalleled Canadian oasis has something for everybody with its diverse community and abundant character, there's always something to do. Calgary is the major urban centre for the entire southern half of Alberta with over 270 annual community events, yet is still surrounded by areas of profound natural beauty with almost 20,000 acres of public parks.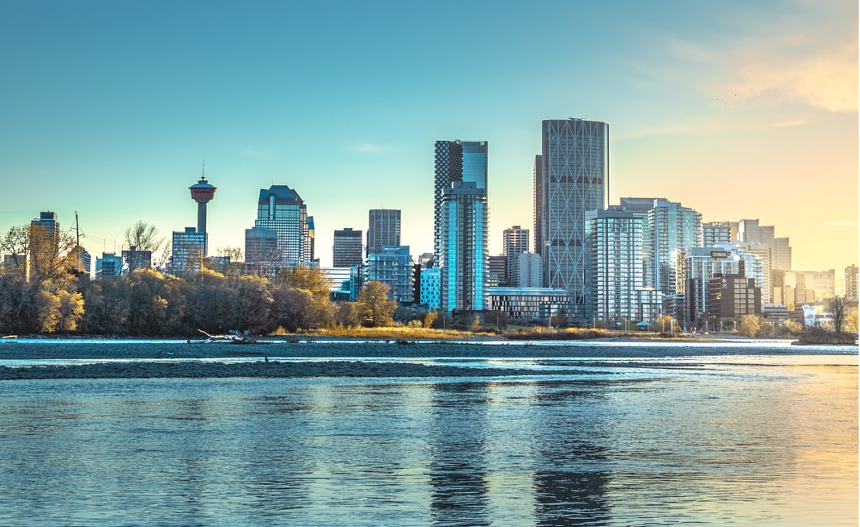 Choose to experience Calgary in the summer! With the average summer temperature around 25 degrees Celsius, there's never been a better time to kick back and relax at one of our four Calgary hotel locations.
Yee-Haw! Calgary Stampede

Create unforgettable memories and enjoy the experience of a lifetime at the Calgary Stampede, the largest rodeo in the world! Over 100 years old, the Calgary Stampede is the greatest outdoor show on Earth featuring rodeos, a parade, a midway, stage shows, concerts, agricultural competitions, chuckwagon racing, and First Nations exhibitions. Get your tickets and enjoy this thrilling 10-day event or feel the magic of the Stampede spirit as the whole city embraces this celebration of Canada's western and multicultural roots.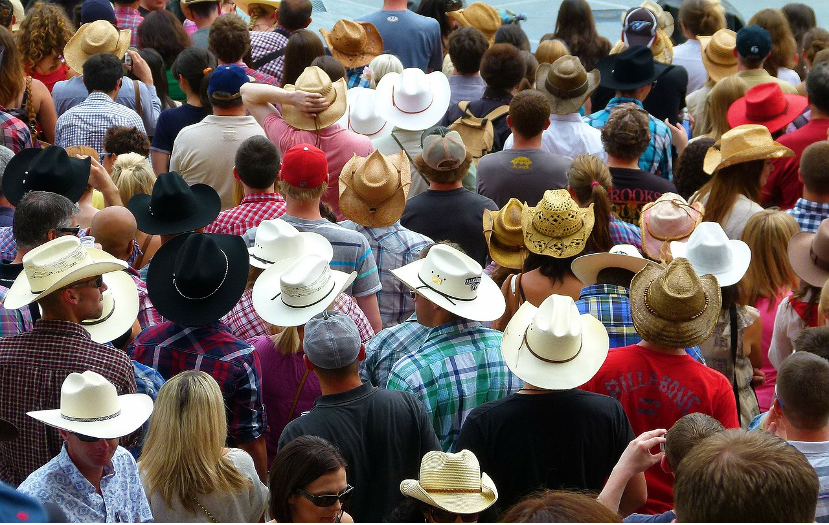 Stampede Park and the infamous Saddledome are only an 8-minute drive away from Sandman Signature Hotel in the heart of Downtown Calgary, 15-minutes from Sandman Hotel & Suites Calgary South, and 20 minutes from both Sandman Hotel & Suites Calgary West and Sandman Signature Calgary Airport Hotel. Our ideal locations in and around Downtown Calgary make it easy for everyone to enjoy this incredibly unique and thrilling event.
Experience Calgary In The Summer And Take in all the Scenery

Situated in the foothills east of the Canadian Rockies, Calgary is home to stunning scenery and vibrant activities just waiting to be explored. Experience Calgary in the summer and connect with nature while exploring Calgary's urban spirit.
Hike through the Inglewood Bird Sanctuary & Nature Centre and finish with a stop at one of the cafés or restaurants in the trendy Inglewood neighbourhood. The sanctuary entrance is located at the end of 9th Avenue SE, just a 10-minute drive from Sandman Signature Calgary Downtown Hotel. Check out a variety of more great hikes for every trailblazer at the Insider's Guide to the Top Hiking Experiences in Calgary.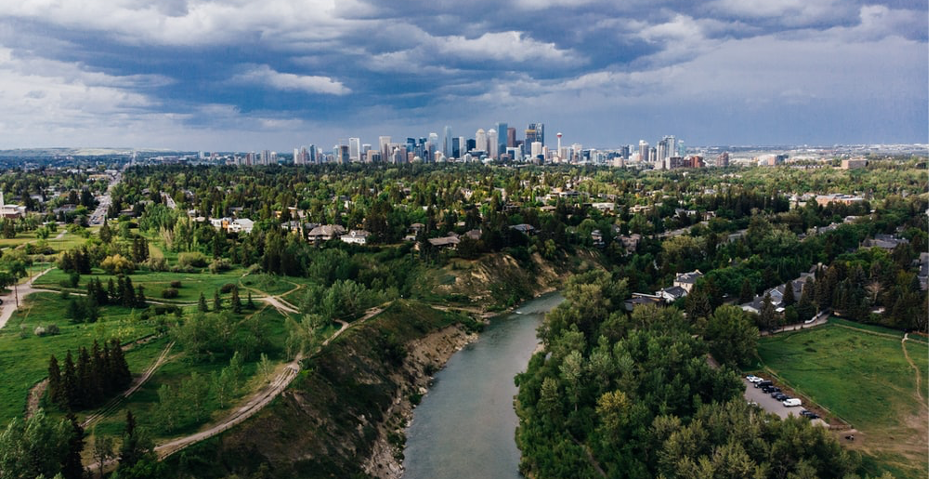 Feeling speedy? Explore the most extensive urban pathway and bikeway network in North America with approximately 1,000 kilometres of paths and 96 kilometres of trails all around Calgary. Experience nature right in the city and discover the 16km bike path around Calgary's largest body of water at Glenmore reserve and through Weaselhead Natural Area, only 10 minutes from Sandman Hotel & Suites Calgary South.
Not much of a land dweller? Appreciate a local Calgary summertime favourite as you carelessly float down the beautiful Bow River. With epic views and hot summer weather, this promises to be an event of extreme relaxation. Check out local outfitters like Calgary River Experience or Lazy Day Raft Rentals for tours and vessel rentals and book your stay at Sandman Hotel & Suites Calgary West just five minutes from the start of your river route.
The Perfect Hotels In Calgary For Golfing

Experience Calgary in the summer and, with the sun setting at almost 10 pm, relish long days and unbeatable scenery as you enjoy a premier Canadian golf destination. With 36 golf courses in Calgary and another 24 courses within 30km of the city, you can be sure to find the course of your dreams.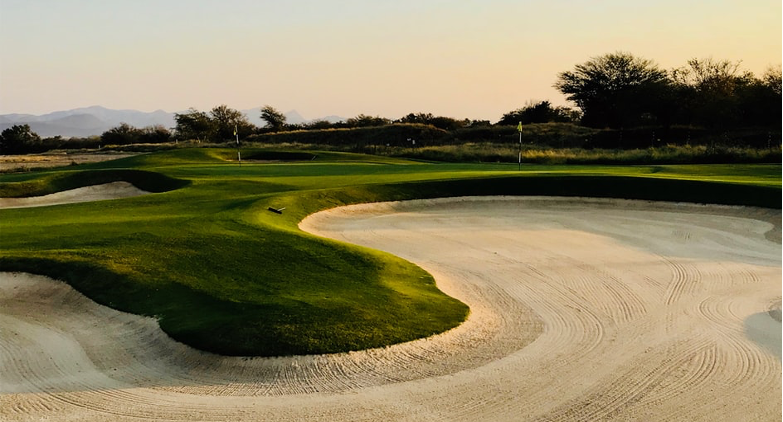 Make your morning tee time with ease as our hotels are conveniently located within minutes of your favourite courses. For a short trip check out Wingfield Golf Club–only a 2-minute drive away from Sandman Hotel Calgary Airport. Ride like a champion at Lynx Ridge golf course, the first golf course in Canada to offer electric golf bikes or "Finn Scooters", only 10-minutes from Sandman Hotel & Suites Calgary West. Drive an extra 10 minutes and experience a once-in-a-lifetime golf getaway at Mickleson National. One of only four courses in the world designed by Phil Mickleson–and the only one in Canada! Our Sandman Hotels in Calgary are conveniently located so you never have to look far for an unforgettable golf experience.
Calaway Amusement Park In Calgary
If you are looking for a full day of fun for the entire family then search no further! Calaway Park is Western Canada's largest amusement park and home to 32 rides for thrill-seekers of any age. Games, treats, food, rides, live entertainment, street performers and plenty of free parking make this park a perfect destination for everyone. Calaway Park's stunning location in the shadow of the Rocky Mountains is only a 10-minute drive from Sandman Hotel & Suites Calgary West, making it easy to enjoy a full day of safe family fun.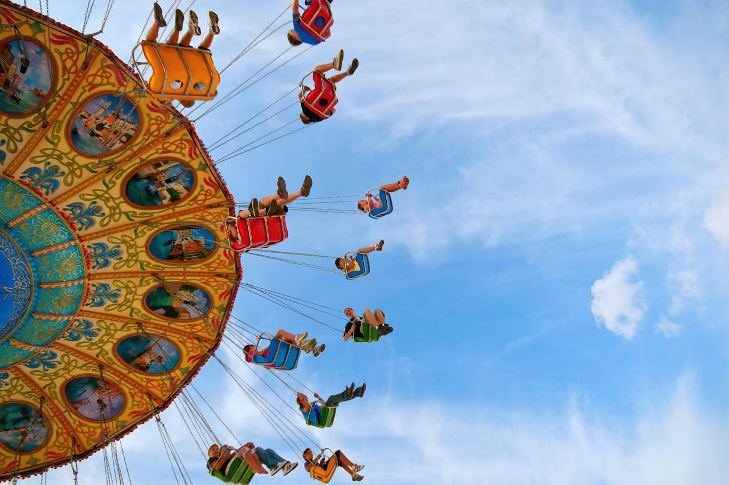 Calgary Zoo–Perfect For The Whole Family

Immerse yourself in the wild and magical world of Calgary Zoo, one of Calgary's premier family destinations. Internationally recognized for world-class animal care and educational practices, the Calgary Zoo is sure to excite all ages on this massive 126-acre property just east of Downtown Calgary. With around 1,000 creatures and over 100 unique and exciting species, the Calgary Zoo provides a full day of adventure. The Zoo is located just over a 10-minute drive from Sandman Hotel & Suites Calgary South!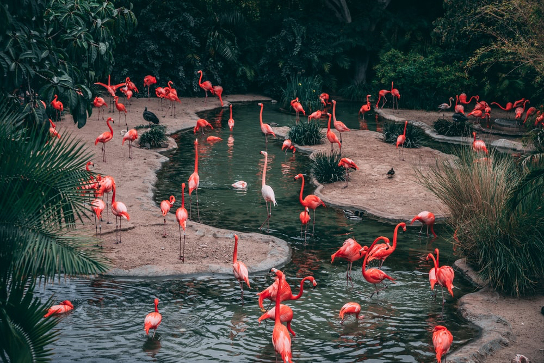 Calgary Brewery Tour

With over 40 storied and inspired craft breweries in Calgary, you may not forgive yourself for missing out on a tour of these special Calgary Breweries. Go out on your own and check out the Brewery Flats and the Barley Belt areas around Downtown Calgary to visit and sample unique local companies. For seamless and worry-free transportation, a behind-the-scenes look and better access to beer tastings check out a guided tour of the breweries or book a 15-person mobile pub pedal bike! Check out YYC beer tours or Canadian Craft Tours for more information on guided tours and mobile pub rentals.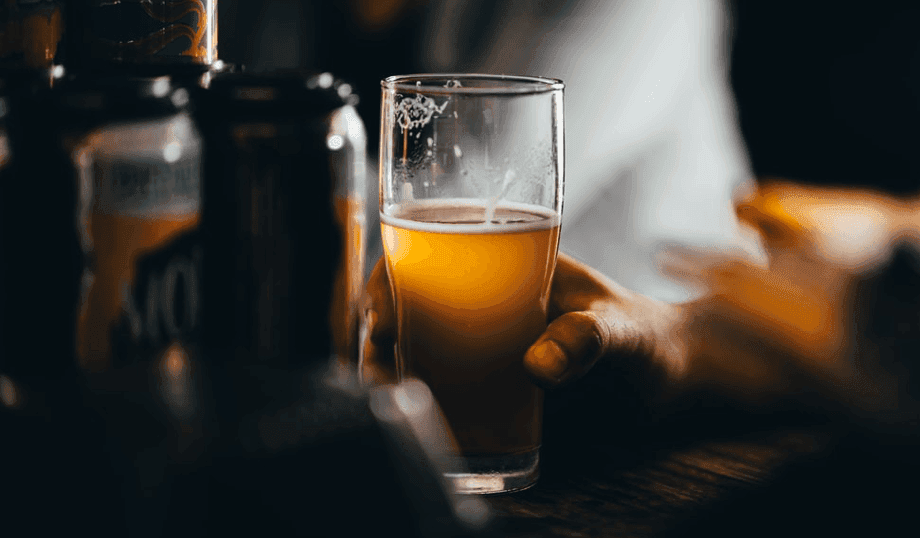 First-class Hotel Amenities In Calgary

By choosing to stay with us at a Sandman Hotel in Calgary, not only can you find your perfect location, but you also get to experience an array of first-class amenities. Each of our locations hosts a fitness centre, an indoor pool and hot tub, free high-speed Wi-Fi, a business/work centre and many more in-room amenities to truly make your stay memorable. Bring your entire family and don't forget your furry companion as all of our Calgary locations are pet-friendly.
Staying at Sandman Hotel Calgary Airport or Sandman Signature Calgary Airport Hotel? Take advantage of our free airport shuttle Available daily from 4:30 a.m. to 12:00 a.m.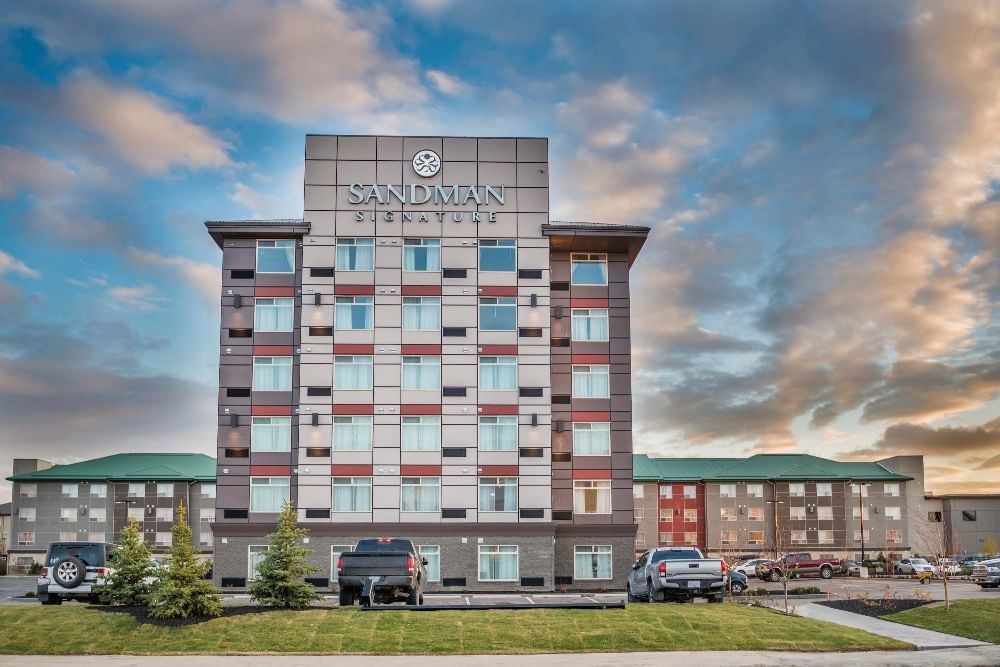 If you're looking for a unique hotel experience, check out Sandman Hotel & Suites Calgary South and our King Suite Lofts or Executive Jacuzzi King Suites. Or bring the whole family into one of our King Suite rooms with bunk beds.
Enjoy extreme convenience and a premium dining experience while visiting one of our onsite restaurants right at the doorstep of your Hotel. At Sandman Hotel & Suites Calgary West you'll find a Denny's and a Bar One restaurant, Sandman Hotel Calgary Airport at YYC offers a first-class dining experience at Moxies or Chop Steakhouse & Bar, and the possibilities are endless at Sandman Hotel & Suites Calgary South as you'll find a Denny's, Moxies, and Shark Club Sports Bar and Grill.
For more information about Sandman hotels in Calgary please visit sandmanhotels.com/calgary