5 Top Reasons To Choose Sandman For Your Celebration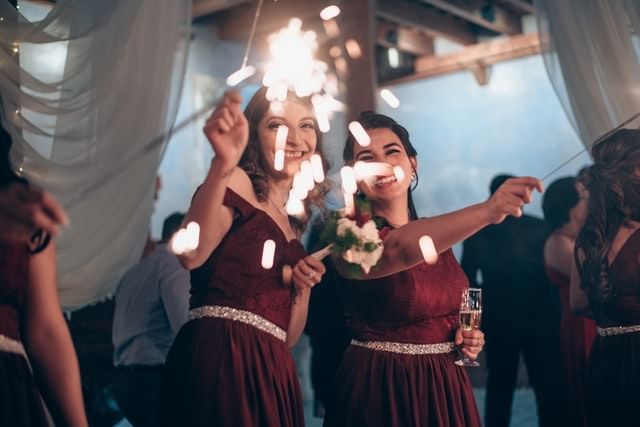 We know that planning a celebration can be pretty stressful. There's so much to consider beside the logistics of the big day itself—is the venue easy to get to? Will there be something on the menu for everyone? How do you keep children entertained? The list goes on.
Lucky for you, we're sharing 5 Top Reasons To Choose Sandman For Your Celebration. From baby showers and christenings to milestone birthdays and lavish weddings (and everything in between), here's why Sandman Hotel Group is the perfect partner for your event: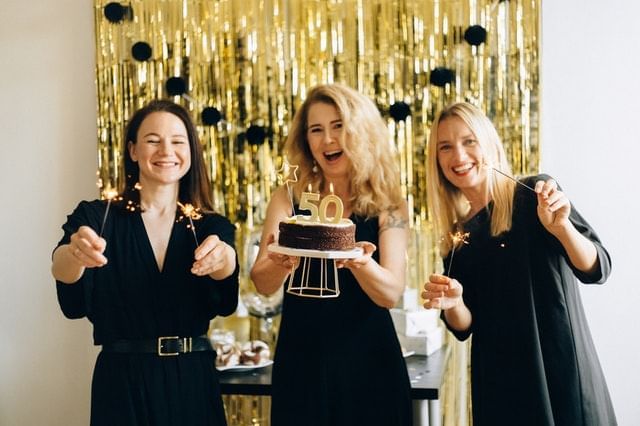 Tailored To You

We love hosting special occasions. Whether it's an intimate celebration or an extravagant affair, our dedicated team of wedding & event specialists will work closely with you to bring your dreams to life. Our banquet spaces are flexible and elegant, and our menus may be tailored to suit your wishes. We've even compiled a number of custom banquet packages for your convenience.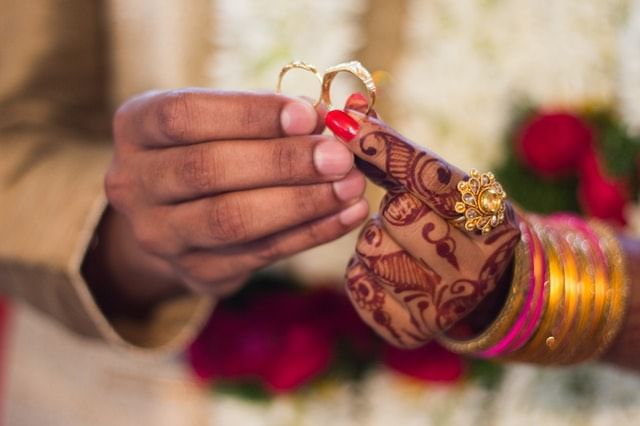 On The Map

Sandman Hotel Group is pleased to welcome guests to some of Canada's most popular communities. From downtown locations to lake country and mountain towns—there's a property perfect for your celebration. Plus, we make it easier than ever to travel nationally thanks to our airport hotels with free shuttle service!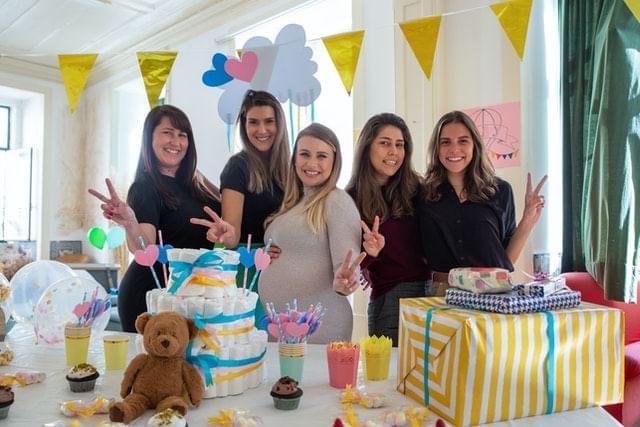 A Room For Everyone

The variety of accommodations that we offer are perfect for everyone in your group. Our accessible rooms will meet the needs of any individual who may be differently-abled, and our family suites are perfect for those with smaller children. Many of our rooms are equipped with a kitchenette, which makes it easy to prepare simple meals, and our famously comfy beds will guarantee a restful night. Want to bring your dog with you? Our pet-friendly suites are ready to welcome your furry friends!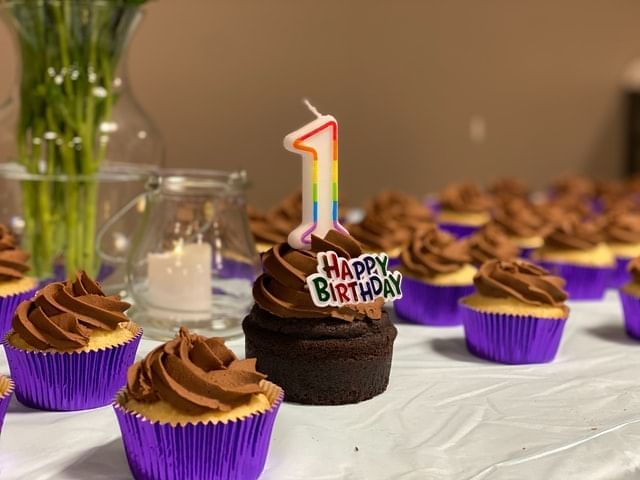 Added Amenities

Your stay at Sandman comes with a number of bonus amenities for your guests to enjoy. Free, unlimited Wi-Fi is provided throughout your stay, which is perfect for email, your favourite streaming service, or social media. Fancy a splash? Many of our hotels have a pool and hot tub, and children will find hours of fun on the pool slide found at some of our properties!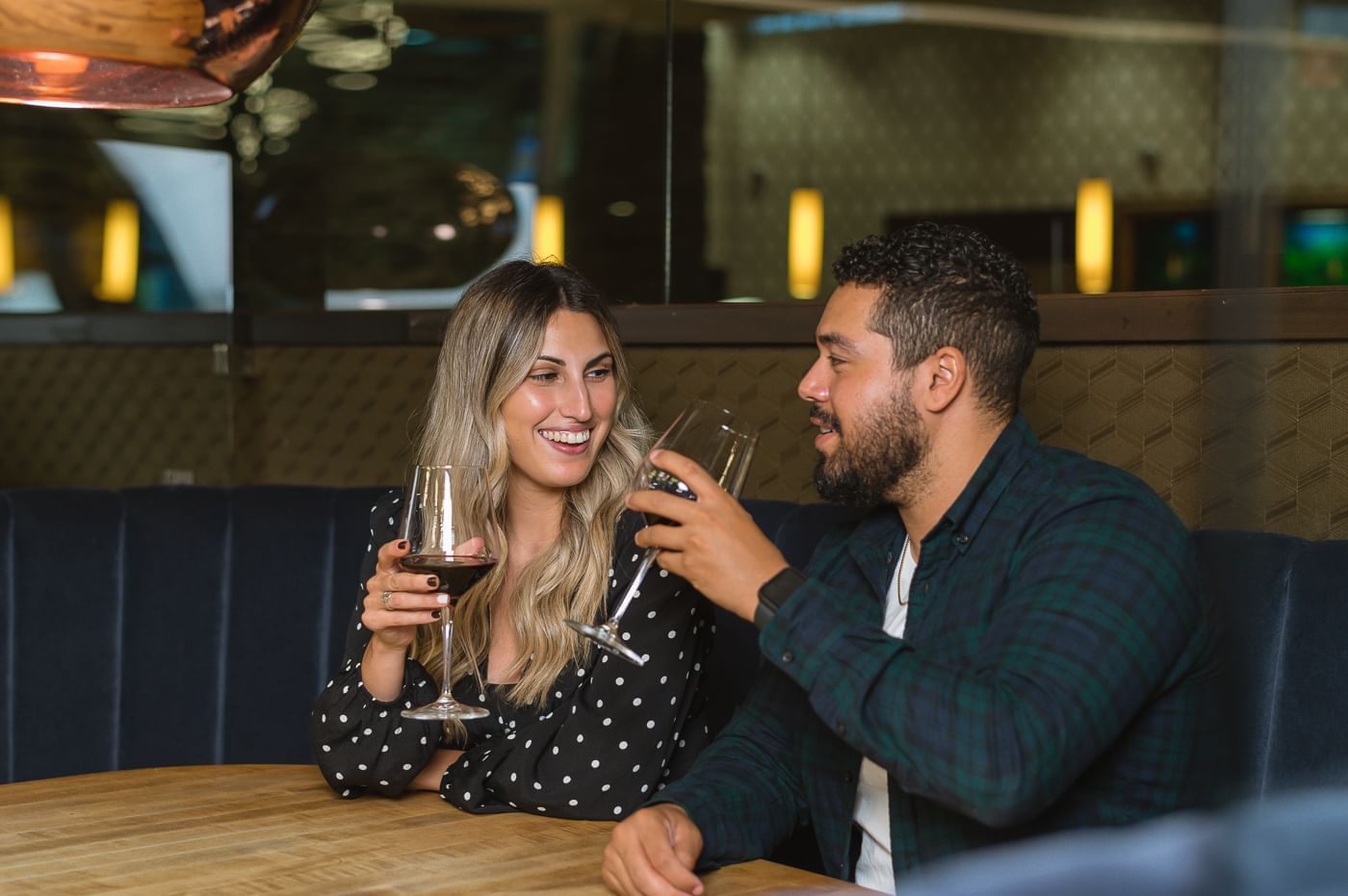 Onsite Dining

Beyond your celebration, our onsite dining partners cater to all tastes. Moxies is perfect for a casual vibe and to get the party going, while Chop Steakhouse & Bar is your go-to for a top-notch meal and a more refined experience. For a great-value family breakfast be sure to hit up Denny's, or for convenience choose our handy Breakfast Boxes at participating locations.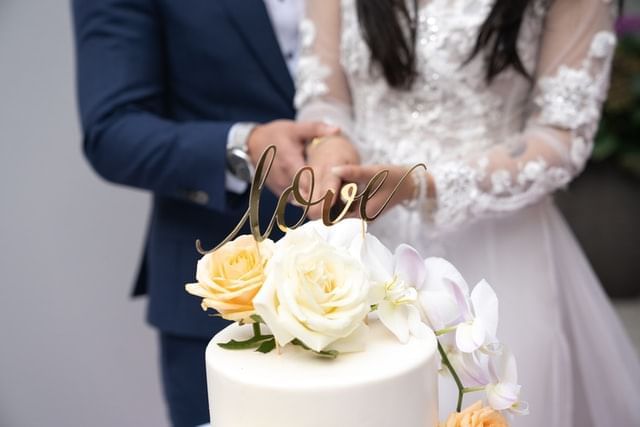 Book With Confidence

Health and safety continue to be top of mind for travellers, which is why we introduced Sandman PureClean in partnership with cleaning experts from Procter & Gamble Professional. This is your assurance of the highest standards of hygiene and cleanliness at our hotels.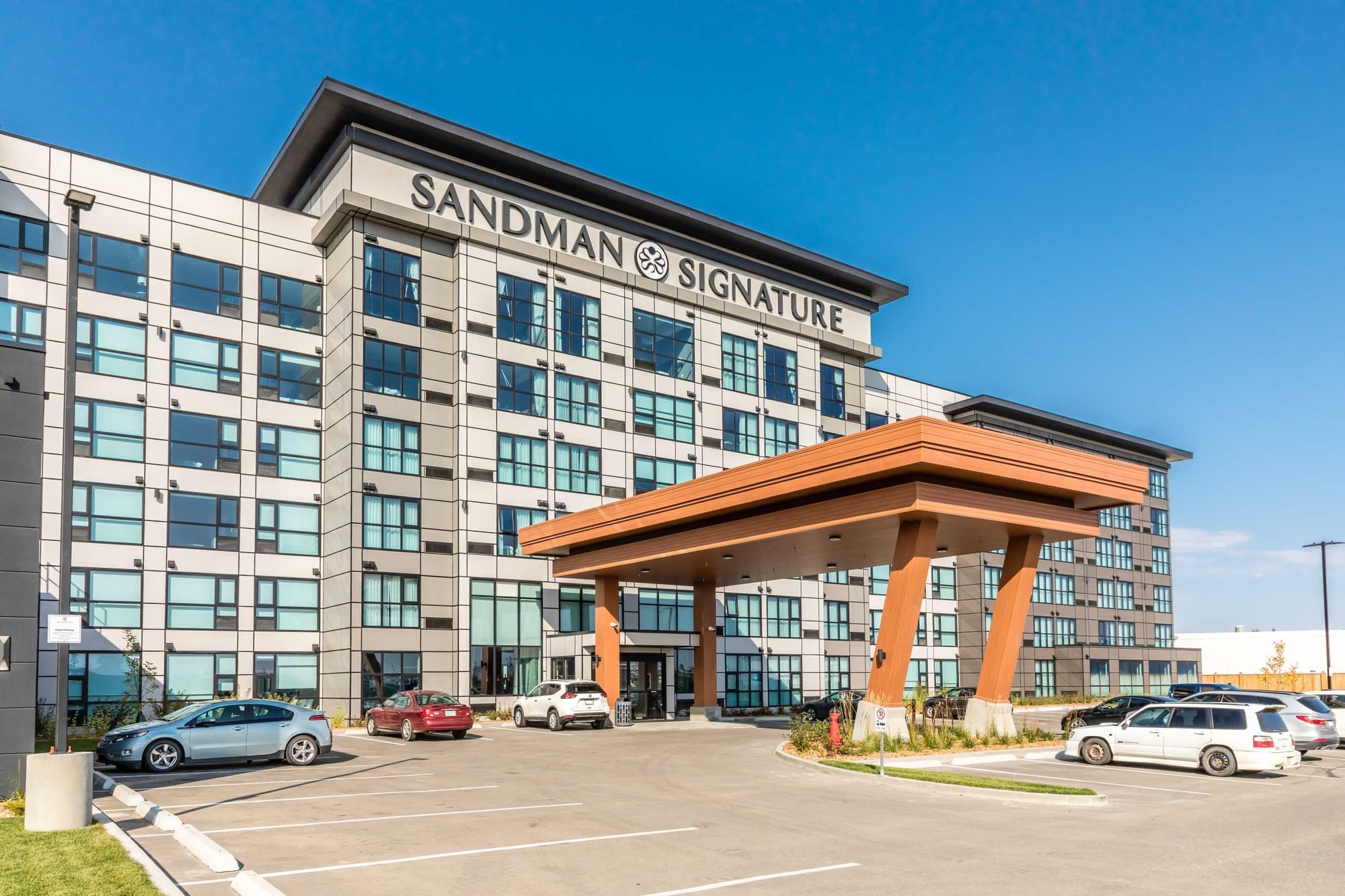 Spotlight: 3 Incredible Sandman Venues For Your Celebration

Sandman Hotel & Suites Kelowna
The Okanagan is ideal for your celebration. Known as BC wine country, the area is home to hundreds of wineries including popular labels such as Mission Hill, Kettle Valley, and Quail's Gate. It's also home to beautiful beaches, scenic trails, and visitor attractions. While you're there, enjoy a day on the lake or play a round at one of several, world-class golf courses.
Sandman Hotel & Suites Kelowna has 3 event venues to choose from with a capacity of up to 240 guests.
Sandman Signature Saskatoon South
Whether you're looking for golf courses and country clubs or easy access to downtown, Sandman Signature Saskatoon South is perfectly located close to it all. Saskatoon Civic Conservatory is just 6km away and home to a beautiful collection of arid and tropical plants, as well as orchids. Saskatoon Forestry Farm Park & Zoo is also not too far, and a wonderful day out for the whole family!
Sandman Signature Saskatoon South has 5 event venues to choose from with a capacity of up to 110 guests.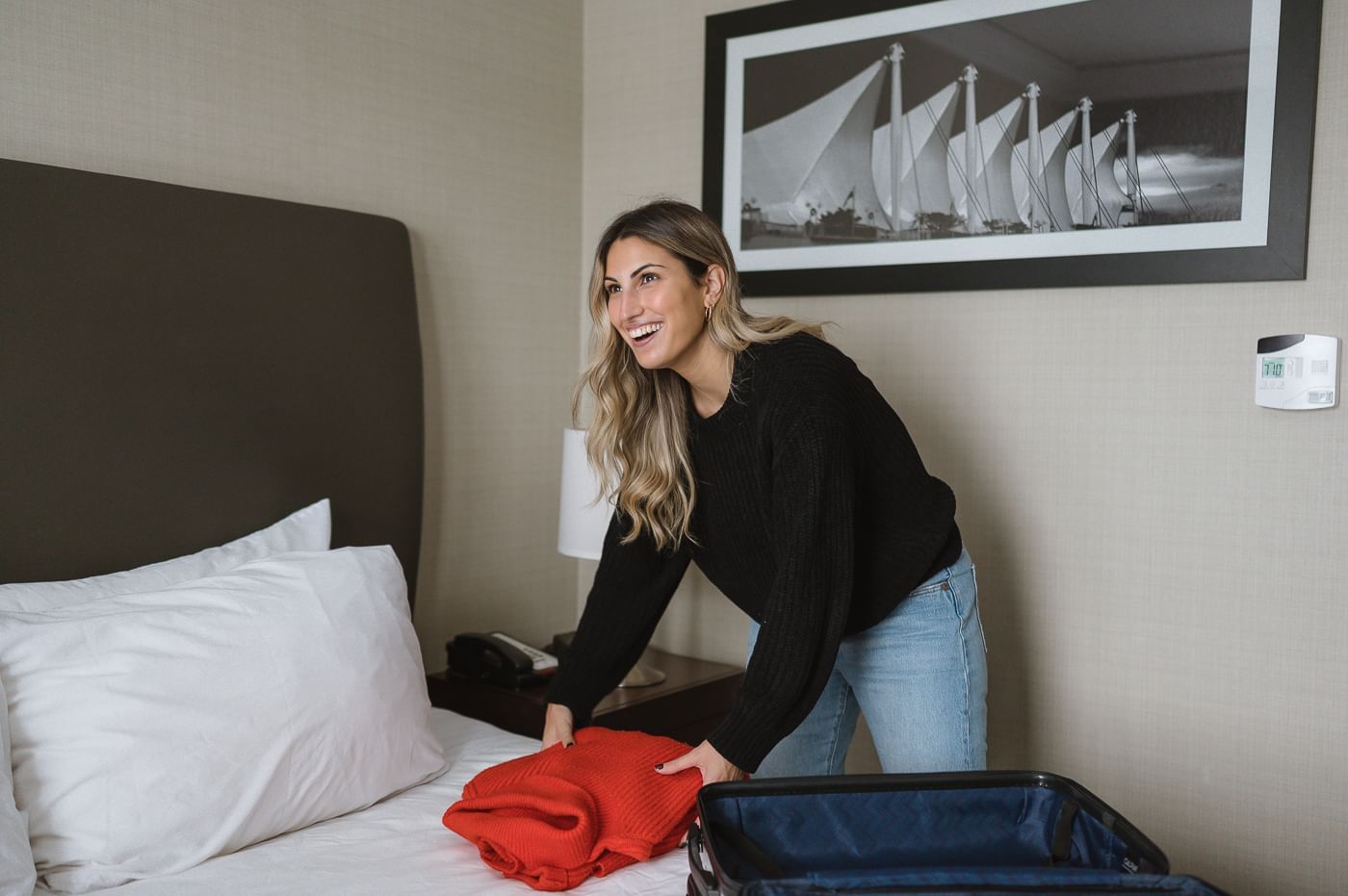 Sandman Signature St. John's Hotel
Our most easterly Canadian hotel is located in the distinctly welcoming destination of St.John's, NL. and surrounded by an abundance of things to see and do. Your guests will adore historic George Street, which is not far from the hotel. It's home to the best in live music, restaurants and bars. Pippy Park is close by and worth a visit, too! It's one of the largest urban parks in Canada—a massive 3,400 acres of green space and recreation.
Sandman Signature St. John's Hotel has 7 event venues to choose from with a capacity of up to 130 guests.
More Information

To learn more about weddings, banquets and events at Sandman Hotels—and to start planning—please visit www.sandmanhotels.com/meetings-banquets