6 Reasons To Choose Sandman Hotel Group For Your Next Trip
Whether you're travelling solo or with family, friends, or colleagues, hotel facilities can really enhance your trip. We understand that most times, you want value-add amenities that don't break the bank. This could be an awesome pool to keep the kids entertained, a fitness room to get your sweat on, or free Wi-Fi to stream your favourite boxset. Finding the right hotel to meet your needs needn't be a chore. Read on to discover 6 Reasons To Choose Sandman Hotel Group For Your Next Trip!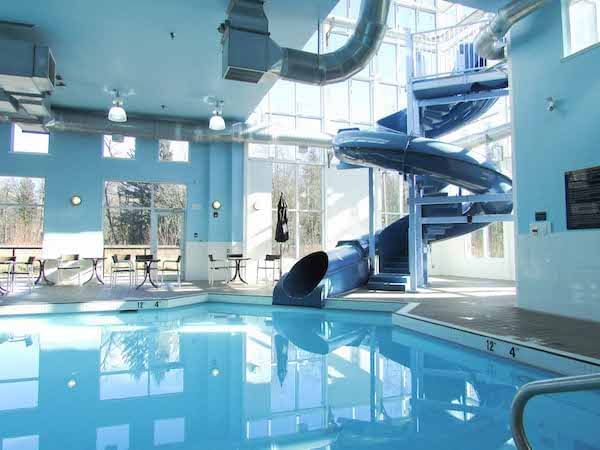 Hotels With Pools

Guests often seek hotels with pools when planning their trip­–especially when travelling with children. What's more, their children are seeking hotels with pool slides! Sandman Hotel Group is pleased to offer guests a mix of pool formats across our properties–from atrium pools and heated outdoor pools to hotels with pool slides and even relaxing hot tubs. Towels are available for guest use and we often have pool furniture for you to relax on. Just bring your bathing suit!
Some of our favourite pools: Sandman Hotel & Suites Squamish (includes pool slide!), Sandman Signature Lethbridge Lodge, and Sandman Hotel Hamilton.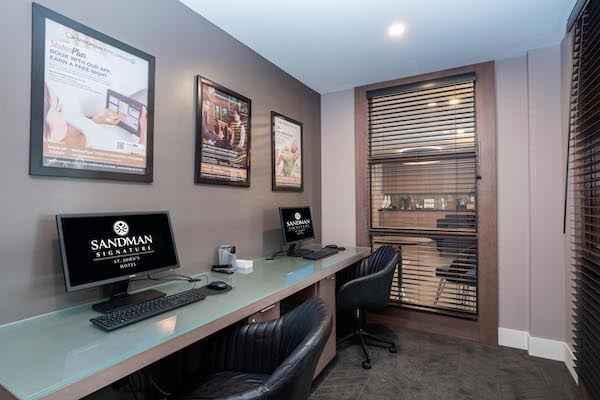 Hotels With Free Wi-Fi

If you're looking for a hotel with free Wi-Fi, look no further! Your reservation includes free, unlimited Wi-Fi, which is perfect for catching up on work, checking your social media, or streaming an evening of entertainment. Need a quiet place to work or forgot your device? Many of our properties feature a Business Centre, which is also free for guests to use. You can access the Internet or check your emails on one of our PCs and even print/scan documents on the go. (Business Centre setup varies by property).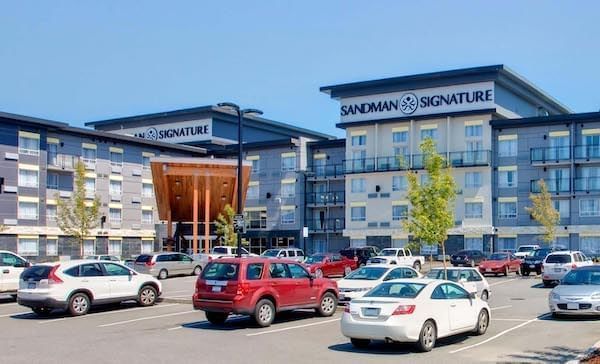 Convenient Parking

For your convenience, many of our hotels offer free guest parking­–it's just another thing you don't have to worry about! We're also pleased to offer a free shuttle service at our airport hotels, which makes it easier than ever to get from the terminal to our famously comfy beds. Jetting away? Consider booking our Stopover Package–with 5 convenient airport locations and up to 15 days of free parking included, you can step straight into vacation mode!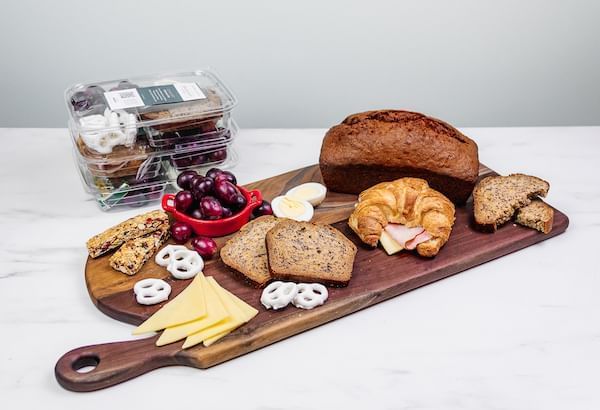 Sandman's Breakfast On-The-Go

Travelling inevitably disrupts our routine slightly. Now you have one less thing to plan for thanks to Breakfast On-The-Go boxes at select Sandman locations across Canada and the US. At just $8, they're the perfect way to kickstart your morning and are ideal if you're dashing off to catch a flight, heading out on the open road, or simply don't have time to sit down for breakfast.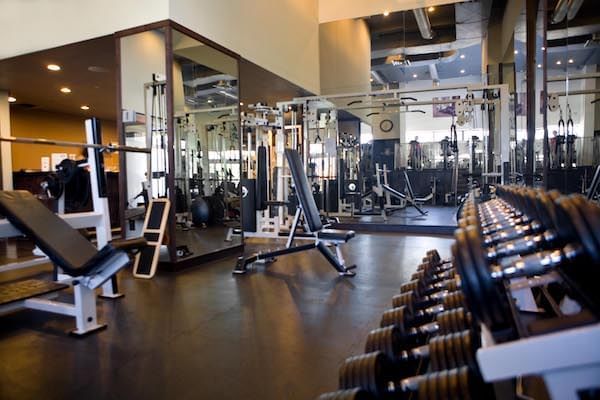 Hotels With Fitness Centres

Keep active during your trip and break a sweat at one of our fitness centres. We're pleased to provide a number of cardio and resistance machines as well as free weights, racks, and benches. Changing rooms and showers are also available for guest use. From steps to reps, a Sandman Hotel Fitness Centre is convenient and practical. (Fitness Centre configurations vary by property).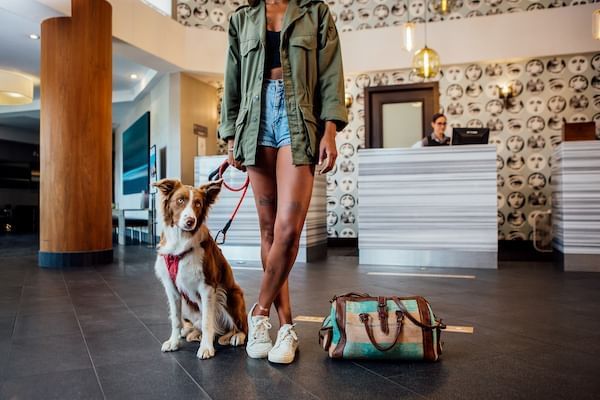 Pet-friendly Hotels

Bring along your four-legged friend and check in to one of our pet-friendly hotels. We love to welcome your furry companions, and with locations in scenic spots such as Squamish, Kelowna, and St. John's, there's always a beautiful trail close by for you to explore. For trip planning advice, check out our blog: Travelling With Pets - Our Top Tips.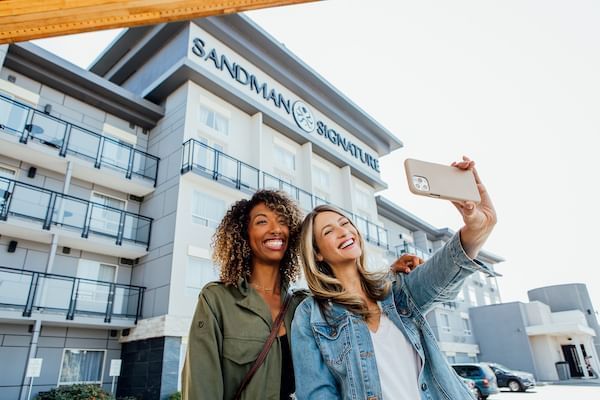 Join RSVP Rewards!

Now you've got six great reasons to choose Sandman Hotel Group, here's one BIG reason to keep coming back! RSVP Rewards is a loyalty program dedicated to rewarding members for their stays at participating Sandman, Sandman Signature and Sutton Place Hotels. With over 60+ hotels included in the program, members can easily find locations across Canada for their domestic getaways and beyond. Learn more about the program and begin collecting points by visiting rsvprewards.com.