How To Prepare For Winter Driving In Canada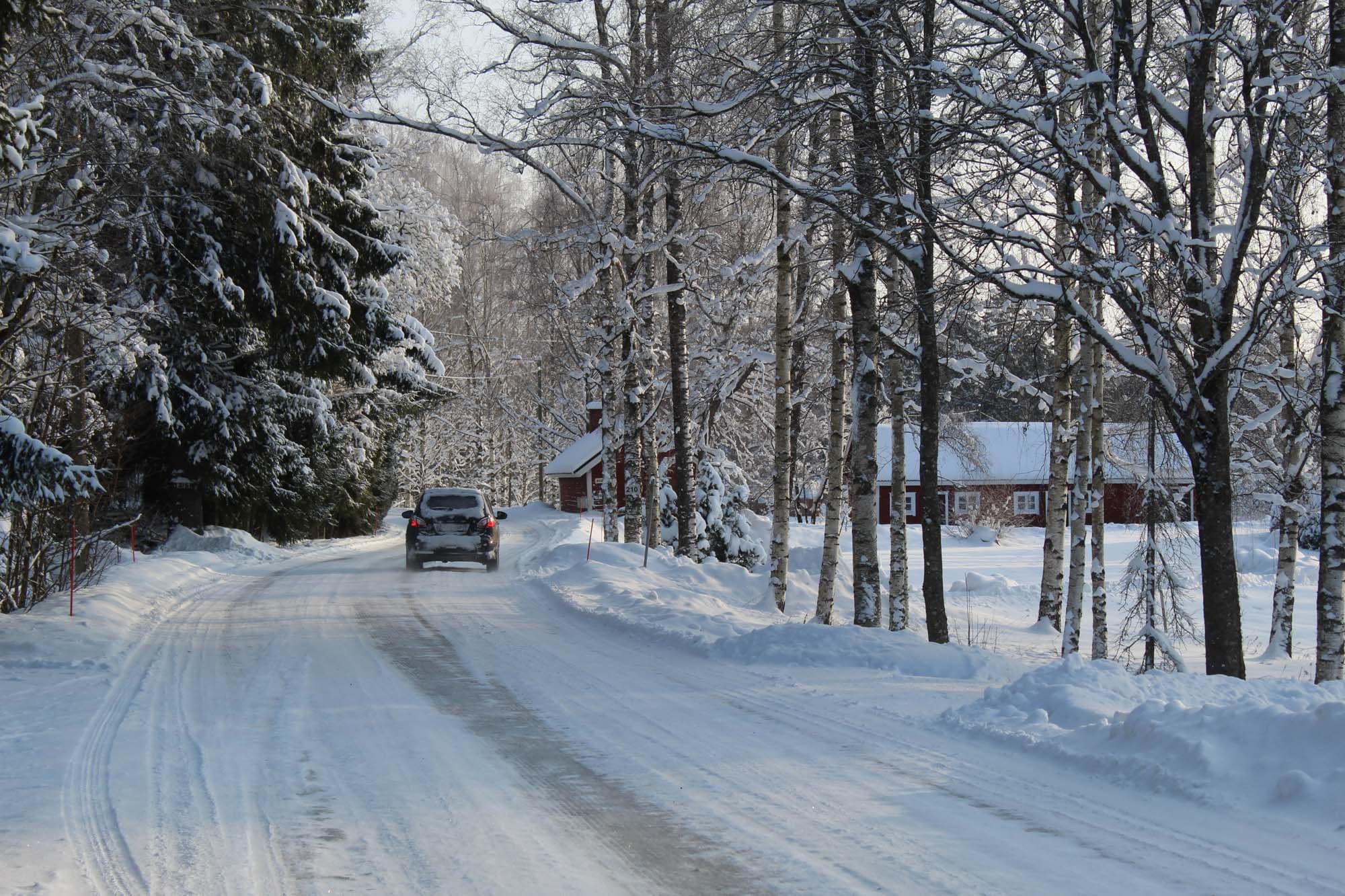 Car Prep
Rule number one on how to prepare for winter driving in Canada: switch to winter tires. A 2020 study by TRAC showed that 81% of Canadians believe winter tires have saved them from being involved in a potentially hazardous driving situation. They're designed specifically for snow and ice and are mandatory on certain stretches of road. It's best to do some research in advance to check the regulations on your planned route. If you're driving on all-season tires, check the tread and consider replacing them if it's less than 4/32 of an inch.
Another good idea is to regularly check the pressure of your tires. This ensures that they're running at optimum efficiency for your vehicle. Remember that tire pressure drops as temperature drops. We found this video particularly useful.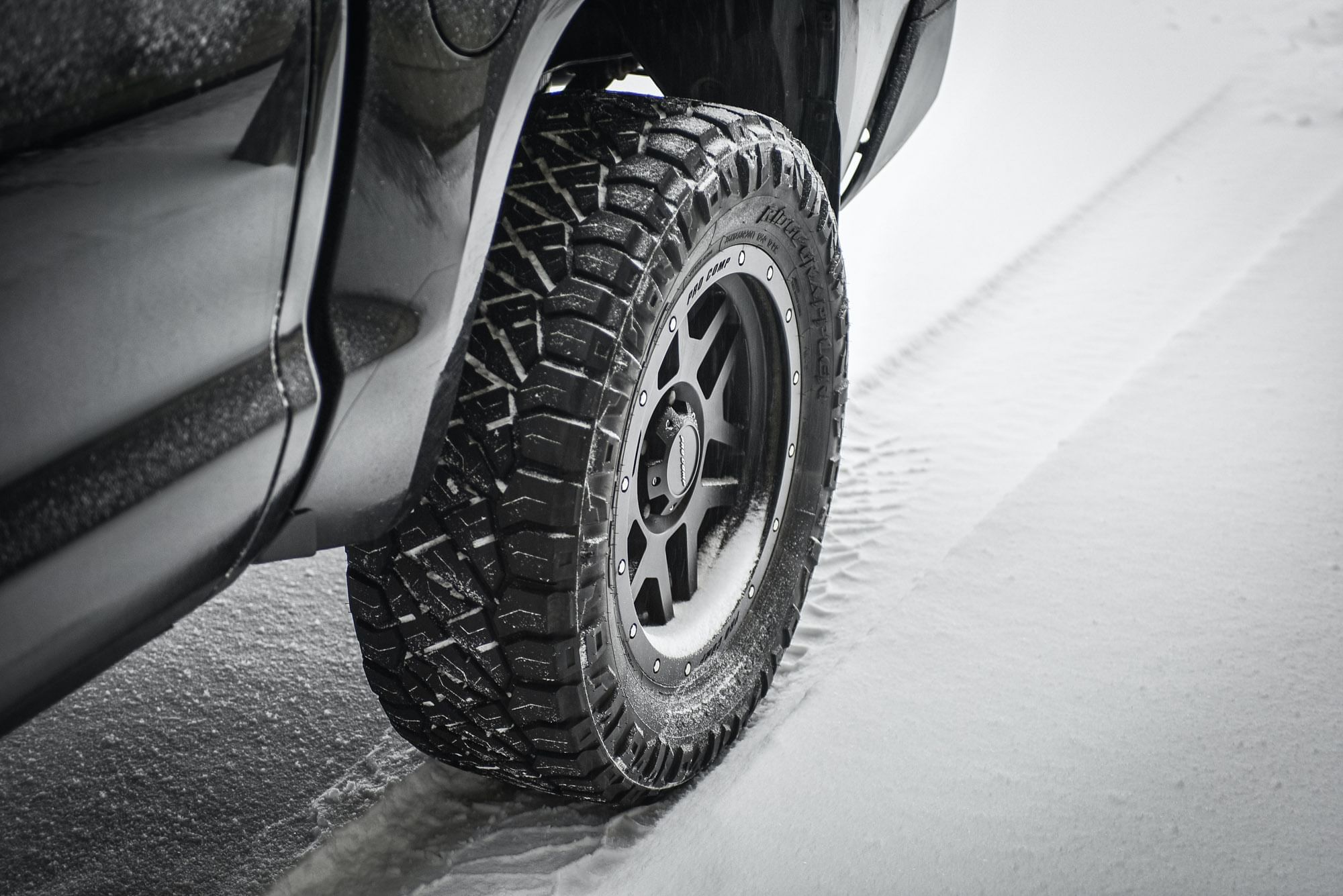 One of our favourite winter driving hacks? Be sure to also keep your washer fluid topped up! Dirt and debris can quickly muddy your view—especially on the highway—and you'll be grateful for the convenience of a quick wash on the go. We recommend using one rated for -30 degrees. Good, fully-operational wiper blades will also help with this. TOP TIP: On the topic of visibility, remember to take good care of any sensors or cameras that your vehicle may be equipped with. This could include blind-spot monitoring systems, and reversing cameras. After all, what use is a backup camera if it's caked in mud?
If you're living at higher elevations and areas of more extreme cold (around -40°C), a useful tip is to always keep your gas tank at least half full. This can avoid gas line freeze, which prevents the engine from getting the fuel it needs to ignite. If your vehicle has an engine block heater, consider plugging it in overnight or at least 2-3 hours prior to starting the engine. This warms the engine making it more efficient at start-up and reducing emissions.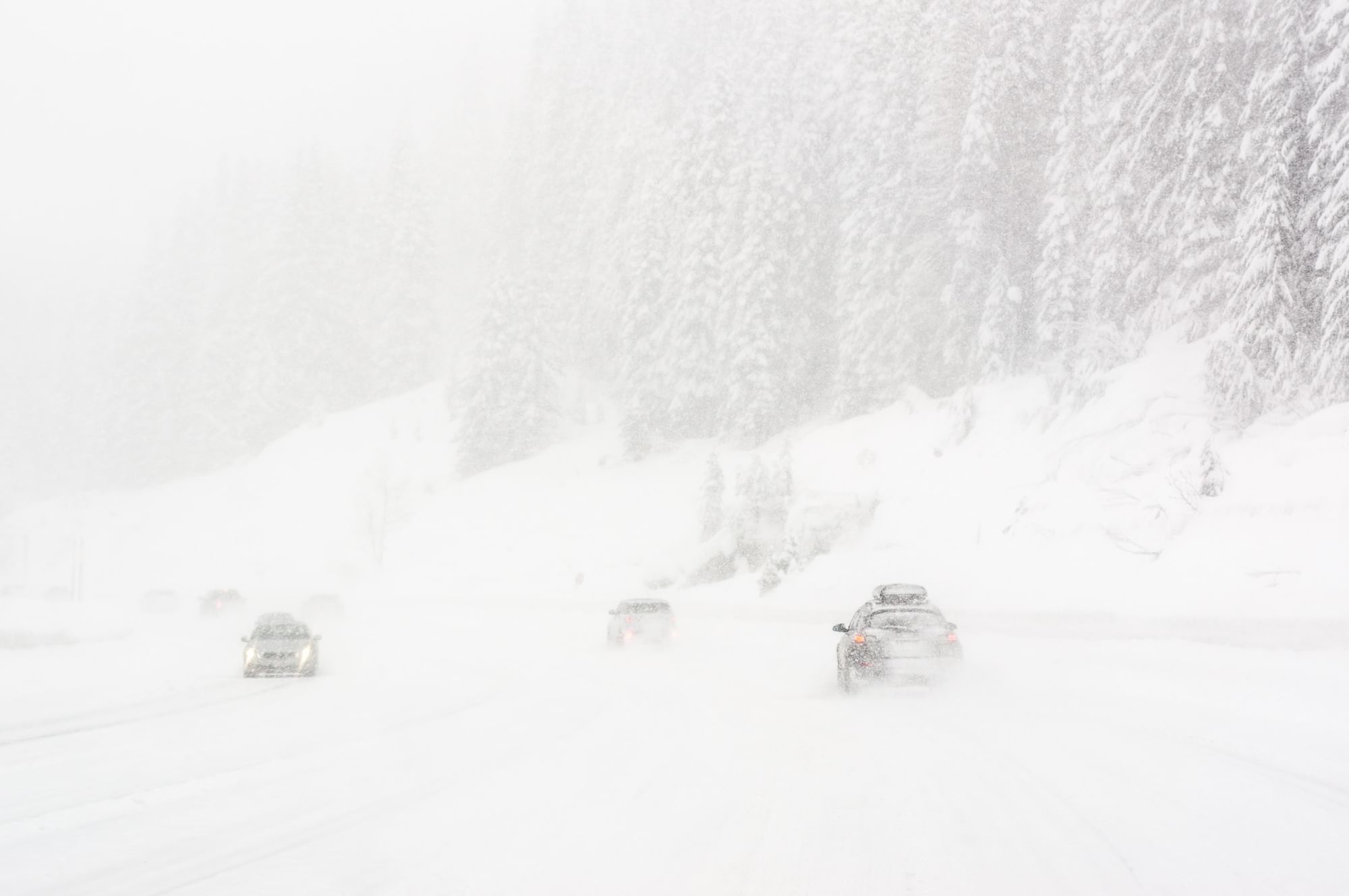 Check Conditions All Along Your Route
We can't stress this enough: if you're planning to do any winter driving in Canada—do your research! Even if it's a road you've driven before, remember that conditions can change quickly. In mountainous areas, there may be a hazard—such as a landslide, rock fall or avalanche control—which may have closed your desired route for several hours. Remember: you're contending with shorter days, too, which should also be considered when planning your journey.
Great resources to prepare for winter driving in Canada include road updates on the radio and news bulletins on TV. You can find information online, too, by visiting websites such as DriveBC.ca (British Columbia) or 511on.ca (Ontario). We find that Twitter is also a very good resource. In British Columbia there's @DriveBC and they even have accounts set up specific to a region. In other provinces, we find RCMP Twitter accounts such as @RCMPSK to be useful, and your local radio station likely has a feed with road updates worth checking out, too. Always be prepared with an alternate route or for an extended delay.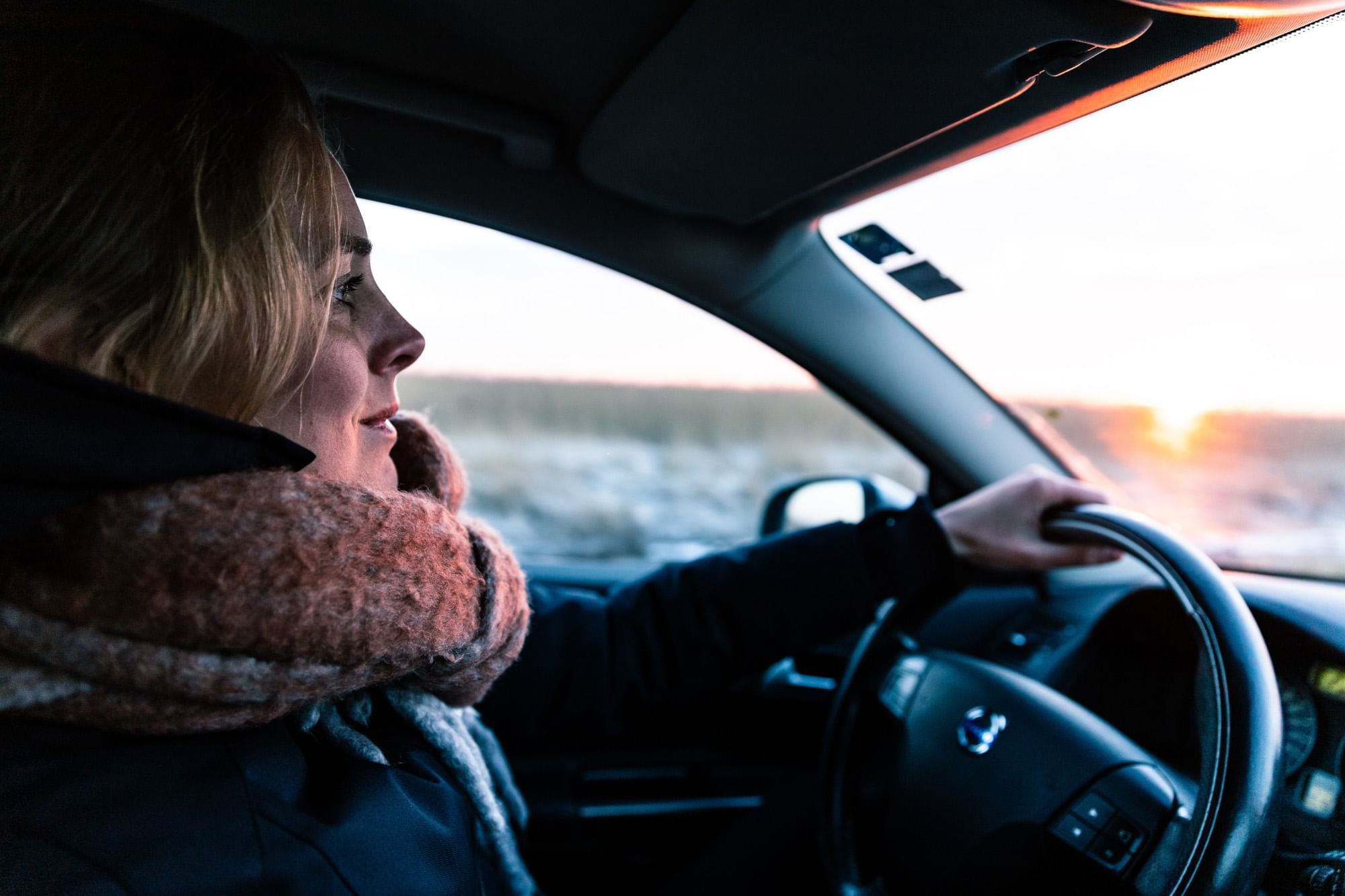 A Winter Essentials Automotive Safety Kit is one such way to be prepared. We found this one at Canadian Tire for $39.99. It includes battery jump leads, a headlamp to illuminate your way, hand warmers, and a shovel. It even includes roadside assistance for one year. Keeping it in your trunk is a great way to prepare for winter driving in Canada. Additional items to consider stowing include:
Extra windscreen washer fluid
A toque, warm socks and gloves for each passenger
Blanket(s)
Water and long-life food/snacks
We also recommend checking out some winter driving gloves. While regular gloves may keep your hands warm, they may not provide the best grip. Materials such as wool may be slippery on your steering wheel and thicker fabrics may not be nimble enough to allow for adequate dexterity. Check out this post on the Best Winter Driving Gloves: Our Top Picks for Toasty Hands by thedrive.com.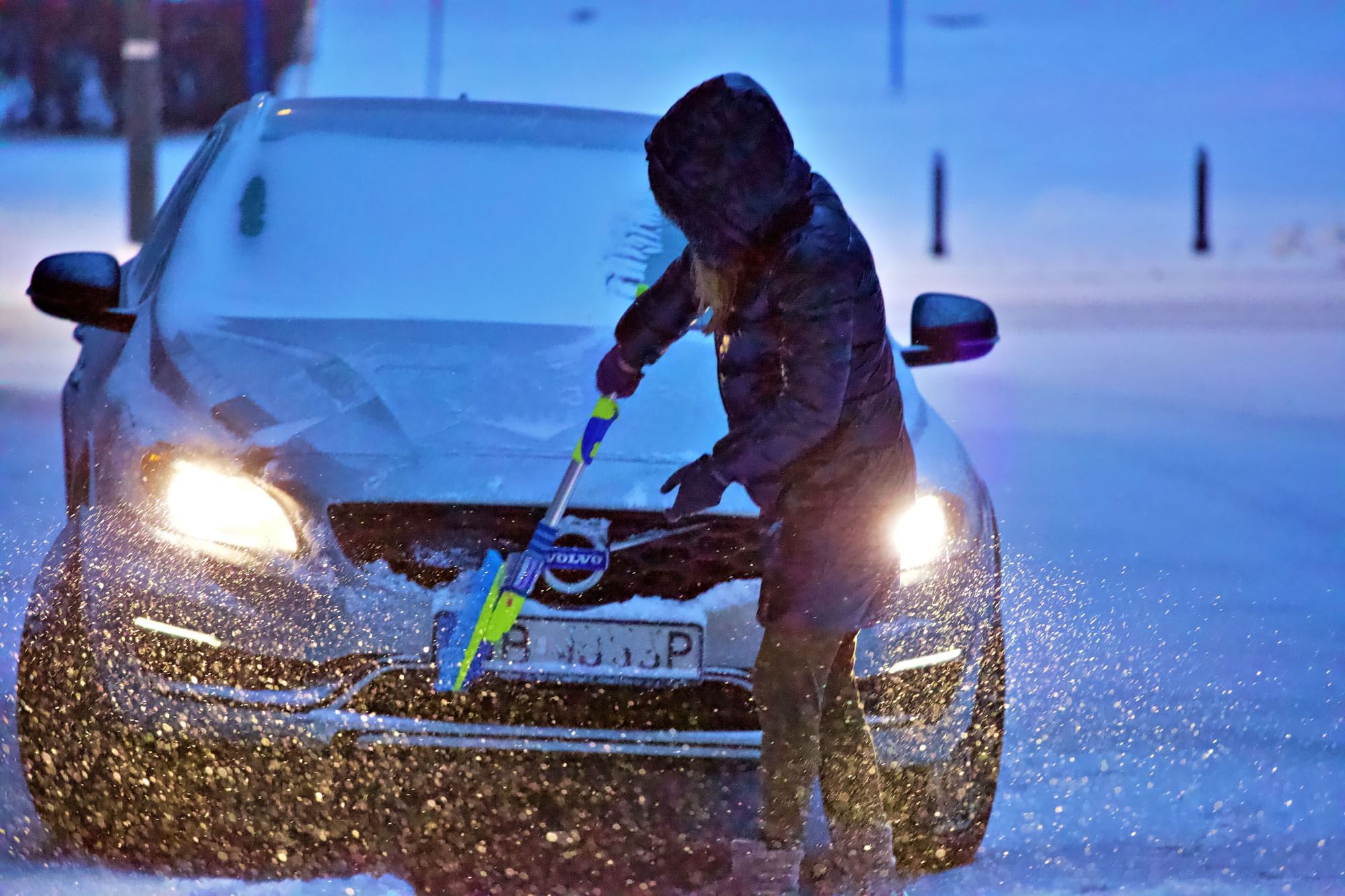 Preparation & Setting Off
Firstly, you may wish to ask yourself "is this journey essential"? Planning your route ahead of time is always a smart decision, and be sure to leave yourself extra time so you're not rushing. You may choose to leave your route plan with a loved one, or give an estimated time of arrival so your whereabouts can be traced. Plan for regular break stops and be sure to check in with updates to your loved one(s).
Be aware that Canada's highways include cell service dead zones; do not always rely on a cell phone to call for help. If you have a satellite communication device—or if you can borrow one—you may consider taking it with you.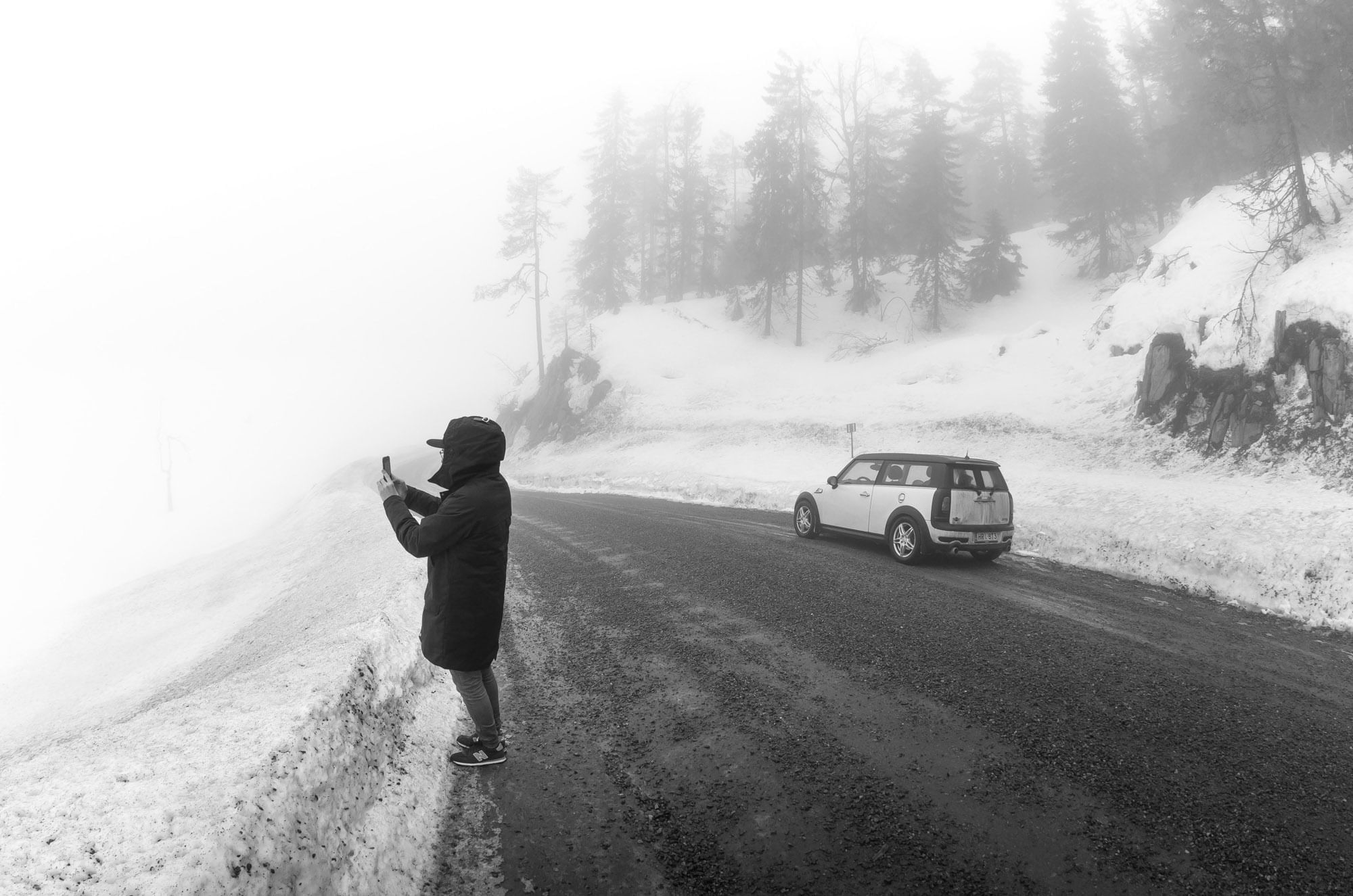 Drive safely and ensure you are alert and focused while behind the wheel. Avoid driving later in the evening and take steps to prevent children and/or pets from becoming a distraction. Check out this blog post for more advice on travelling with pets.
It's best practice to always break up longer journeys. Research hotels or inns along your route and include them in your trip plan. Sandman Hotel Group is pleased to provide a comfortable night's sleep on many of Canada's major routes. Pack a simple overnight bag and make sure you're staying well-fed and hydrated.
You may wish to learn some winter driving skills such as safe braking techniques and how best to manoeuvre should you encounter a skid. One tip (for experienced and new drivers) that can be implemented immediately is to leave at least a 5 or 6-second gap between you and the vehicle in front. This provides a safer stopping distance should you have to brake suddenly. Another way to stay safe on slick roads is to accelerate and decelerate slowly, and avoid using cruise control in wintry conditions.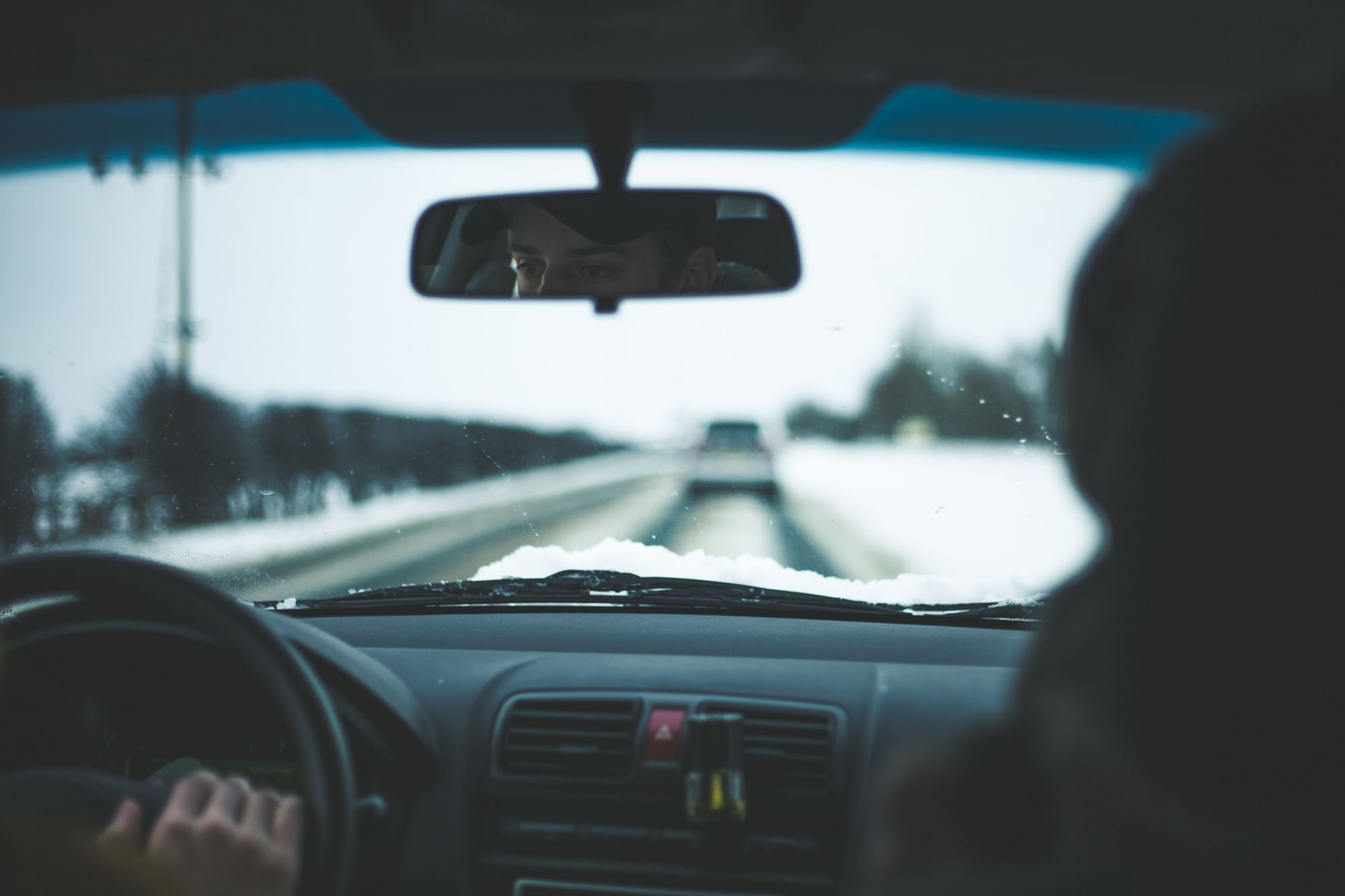 Understanding your vehicle is also key to winter driving in Canada. A lot of modern vehicles are equipped with all kinds of smart technology, designed specifically to make your journey safer and more comfortable. After all, the best cars for winter driving are the ones that are prepared. This could include:
All-wheel drive (some vehicles may even have a "Snow" mode)
Blind-spot monitoring
Engine block heaters
Remote start
Anti-lock brake systems (ABS)
Forward collision warning
Lane-departure warning
Tire pressure monitoring
Check your vehicle manual or visit your dealership to learn more about these technologies (if applicable) and how they may be used to mitigate any issues.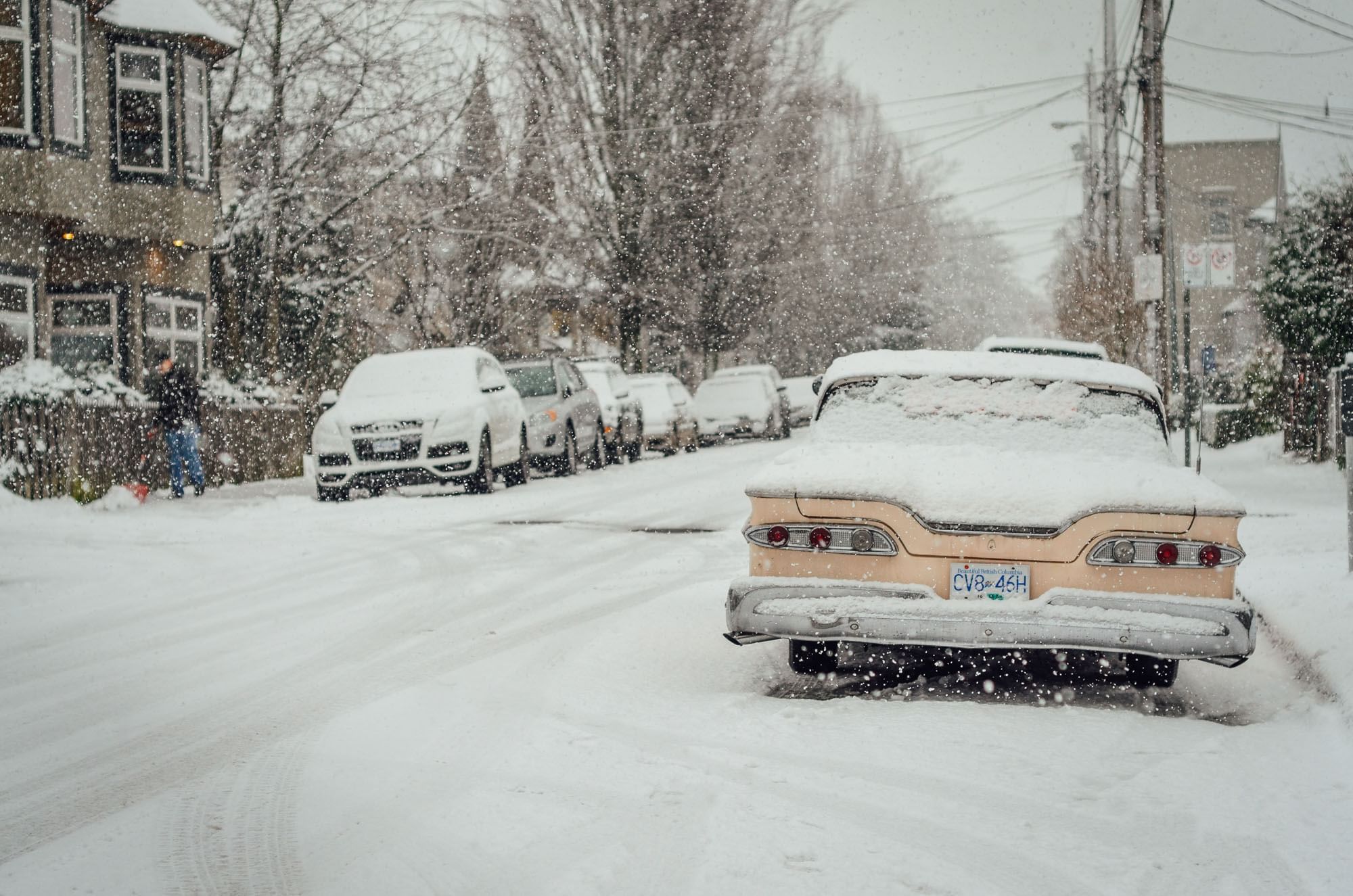 Stay Safe!
Winter driving in Canada can be a wonderful experience. It allows you to explore all that your province (and beyond) has to offer—from ski hills and resort towns to backcountry access and frozen waterways. Drive safely and have the best time ever!