Stay Like A Local: Lethbridge Edition
There're lots of things to do in Lethbridge. Known for its more than 320 days of sunshine each year, chinook winds keep the city mild and inviting for all. You'll find a lively arts scene in Lethbridge, and always a welcoming dining experience. Looking to explore further? Lethbridge provides easy access to the Canadian Rockies, sits a couple of hours from Calgary, and is just a hop, skip, and jump to Montana! Here we go with some top reasons to explore Lethbridge this year…


What Is Lethbridge Famous For?

Lethbridge is known for its location astride a coulee–a steep, v-shaped valley remnant from past glaciers. If you're driving into town from the north, you'll experience stunning views of the townsite from above as well as the striking High-Level Bridge. Completed in 1909, it's an engineering marvel and is the longest, highest bridge of its kind in the world. Its black steel trestles frame the surrounding landscape beautifully and it makes the perfect spot for a photo.

How To Get To Lethbridge

The town of Lethbridge is located 2 hours south of Calgary. Highway AB-2 (south) is the most direct route and then follow signs to Lethbridge (via AB-519 east, AB-23 east, and then AB-3 east). Coming from the United States? Take the I-15 north and enter Canada at Sweet Grass/Coutts. Highway AB-4 north will take you straight to Lethbridge.
Lethbridge also has an airport (YQL), which connects Lethbridge with the world via Calgary International Airport (YYC).



Things To Do In Lethbridge
Fort Whoop-Up
If you're looking to learn a bit about the history of Lethbridge, we recommend a visit to Fort Whoop-Up. It's a replica of an original fur trading fort built in the late 1800s. You'll experience Lethbridge from the mid-1860s and hear stories from its people. Lethbridge's infamous illegal whiskey trade is covered as well as age-old stories from Lethbridge's Indigenous communities (Niitsitapi (Blackfoot), First Nations, and Métis).
Discover The Coulees
Get out in nature and explore the beauty of Lethbridge's coulees on foot or by bike. There are ample trails for all abilities. From the Helen Schuler Nature Center Bull Trail to the Popson Park Loop. A popular spot is Pavan Park, which covers over 125 hectares and features paved trails. A playground, picnic areas, and washrooms make it ideal for families in summer months. Check out VisitLethbridge.com to plan your route among the coulees.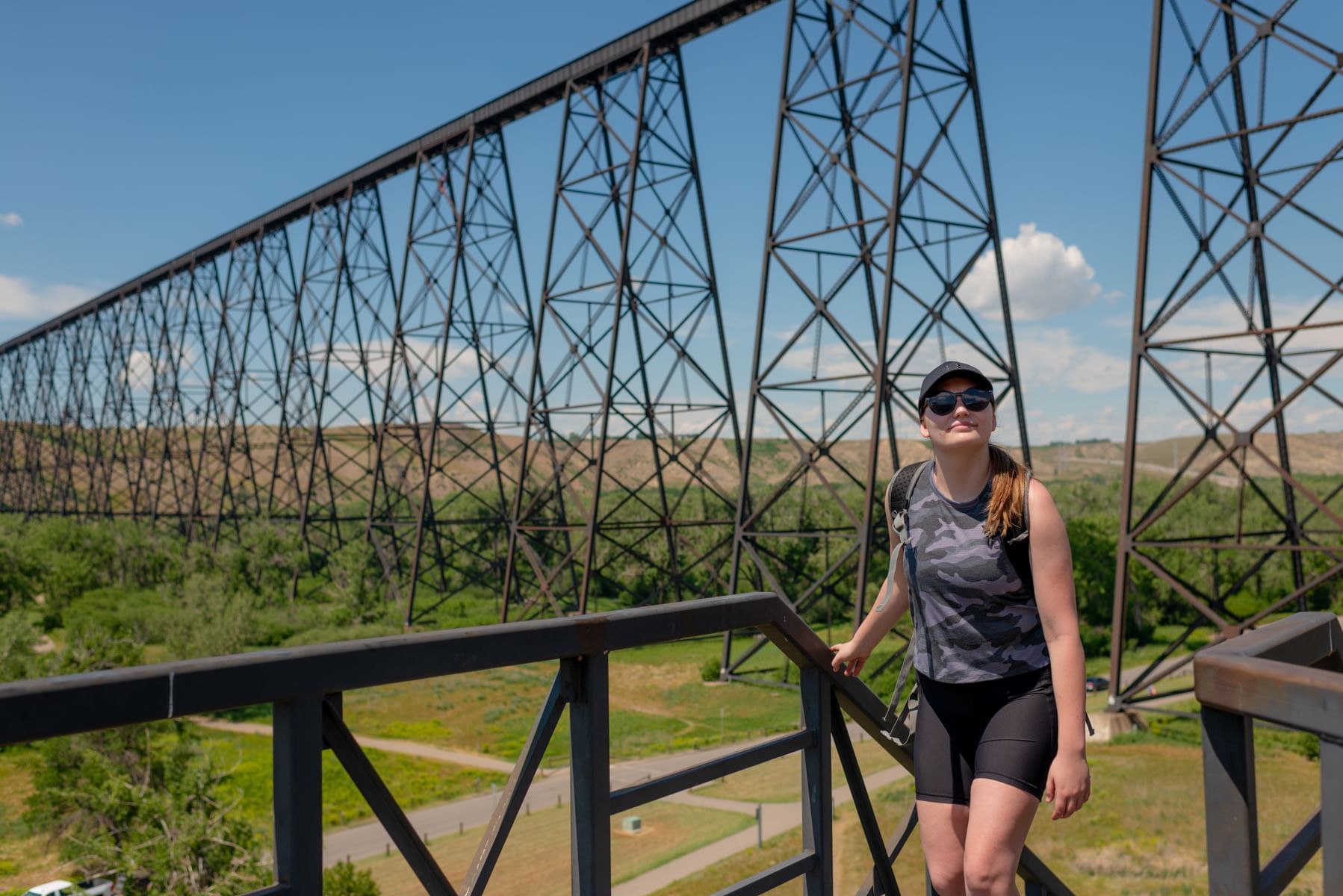 Arts & Culture
Lethbridge has a great arts and culture scene. For belly laughs, check out Good Times Comedy Club. They showcase stand-up talent, music acts, magicians, and more! Grab tickets for a familiar name or support new and emerging talent at an open mic night. Discover local artists at SAAG (Southern Alberta Art Gallery) where you can discover work from creators in and around Lethbridge, as well as international curators. All galleries and public spaces are wheelchair accessible. Check out "Crafternoon" on the last open Saturday of each month for a self-directed art activity inspired by SAAG's current exhibitions.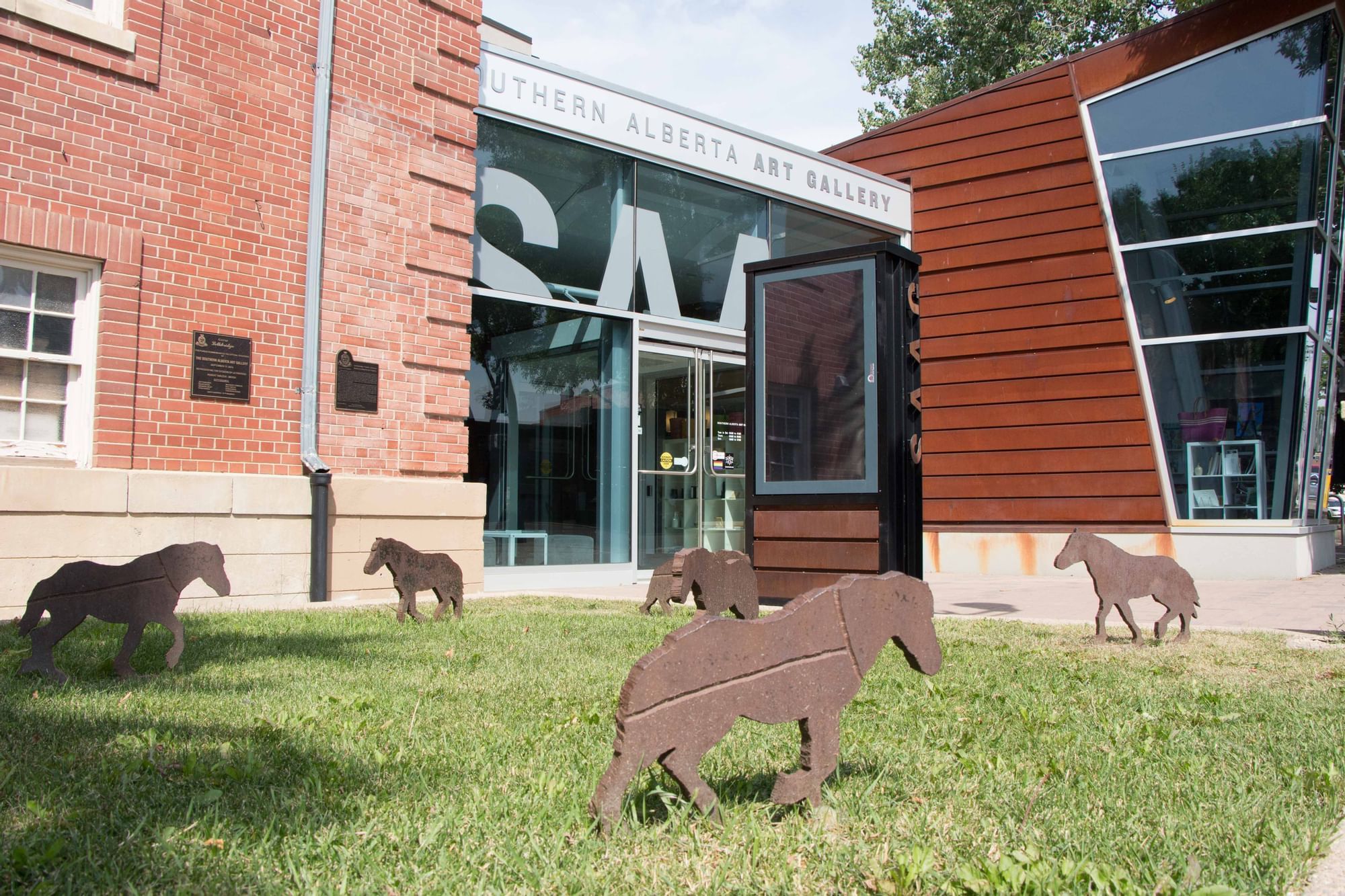 The Best Coffee In Lethbridge
Discover the perfect cup of joe at one of Lethbridge's cafés and coffee shops. Bread Milk & Honey is great for breakfast–the Breakfast Burrito is delicious and their cinnamon buns are divine. They serve Timbertrain Assembly Espresso, which delivers bold flavours of dark chocolate and hazelnut (and the punch you need to wake up!) Another great spot to find some of the best coffee in Lethbridge is The Penny Coffee House. They've been baked into community life in Lethbridge for over 25 years and have some delightful signature blends.
Enjoy Golf In Lethbridge
Lethbridge has seven golf courses within a 15-minute drive, and several others within 30 minutes. Henderson Lake Golf Course is close to town and offers everything from golf instruction for beginners, junior golf programs, and ladies' leagues to corporate golf tournaments. For year-round drives, check out Drop Zone Golf Centre. They're the only indoor golf facility in Lethbridge and offer "a true-to-life indoor golf and entertainment experience, from tee to green".



The Best Hotels In Lethbridge
One of the best hotels in Lethbridge is Sandman Signature Lethbridge Lodge. It's ranked 4.2 out of 5 stars by Google users who consistently cite it as clean, comfortable, and friendly. The pool atrium is popular among guests and makes you feel like you have escaped Alberta on vacation. The hotel features 190 fantastic rooms with a great view from every window, and Wi-Fi and parking are complimentary for all. Get the best rate when you book direct at sandmanhotels.com/signature-lethbridge.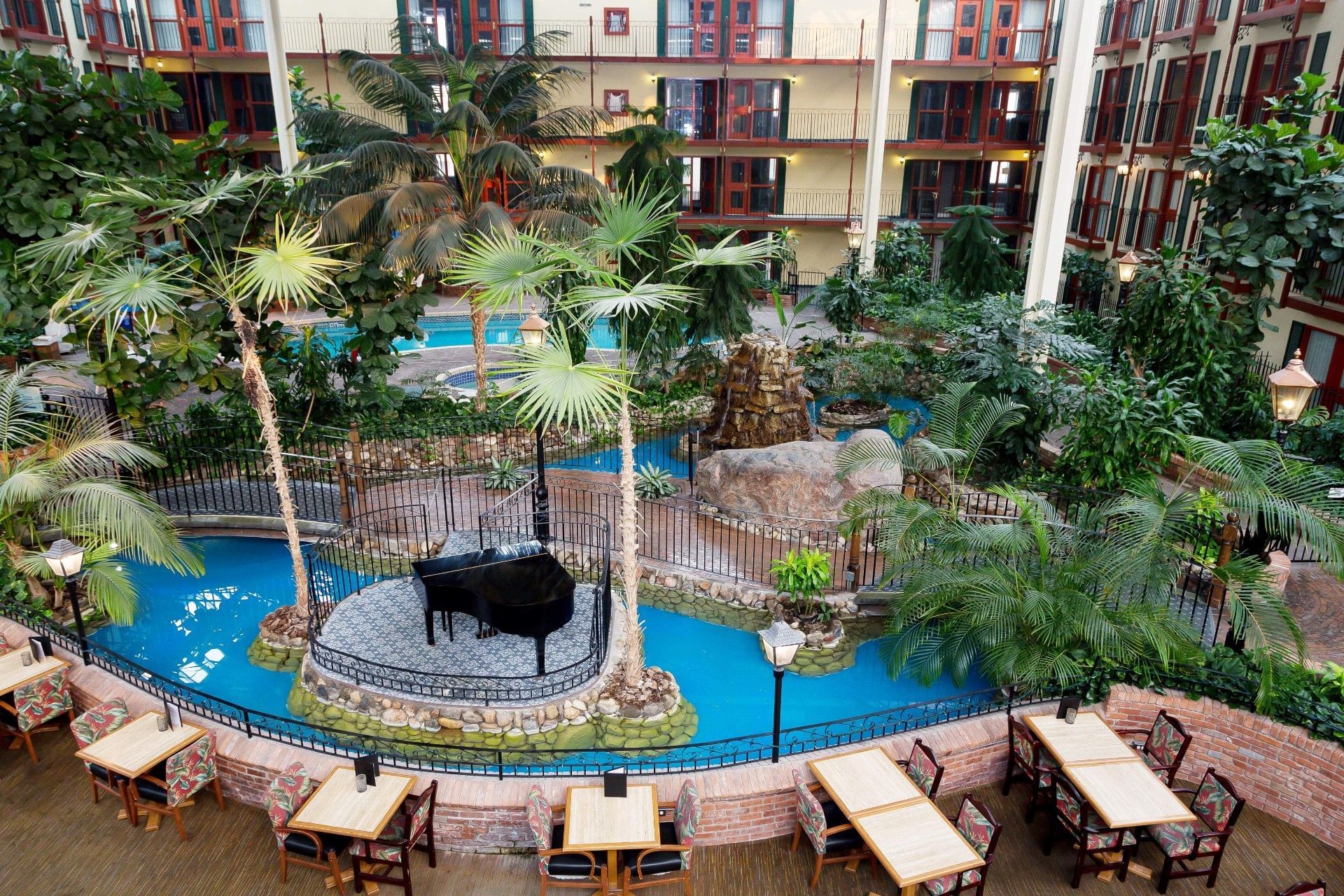 Sandman Hotel Lethbridge is another great option right in the heart of town. It's perfect for the whole family offering pet-friendly rooms and a Denny's onsite. This hotel also features an indoor pool, a fitness facility, and free parking.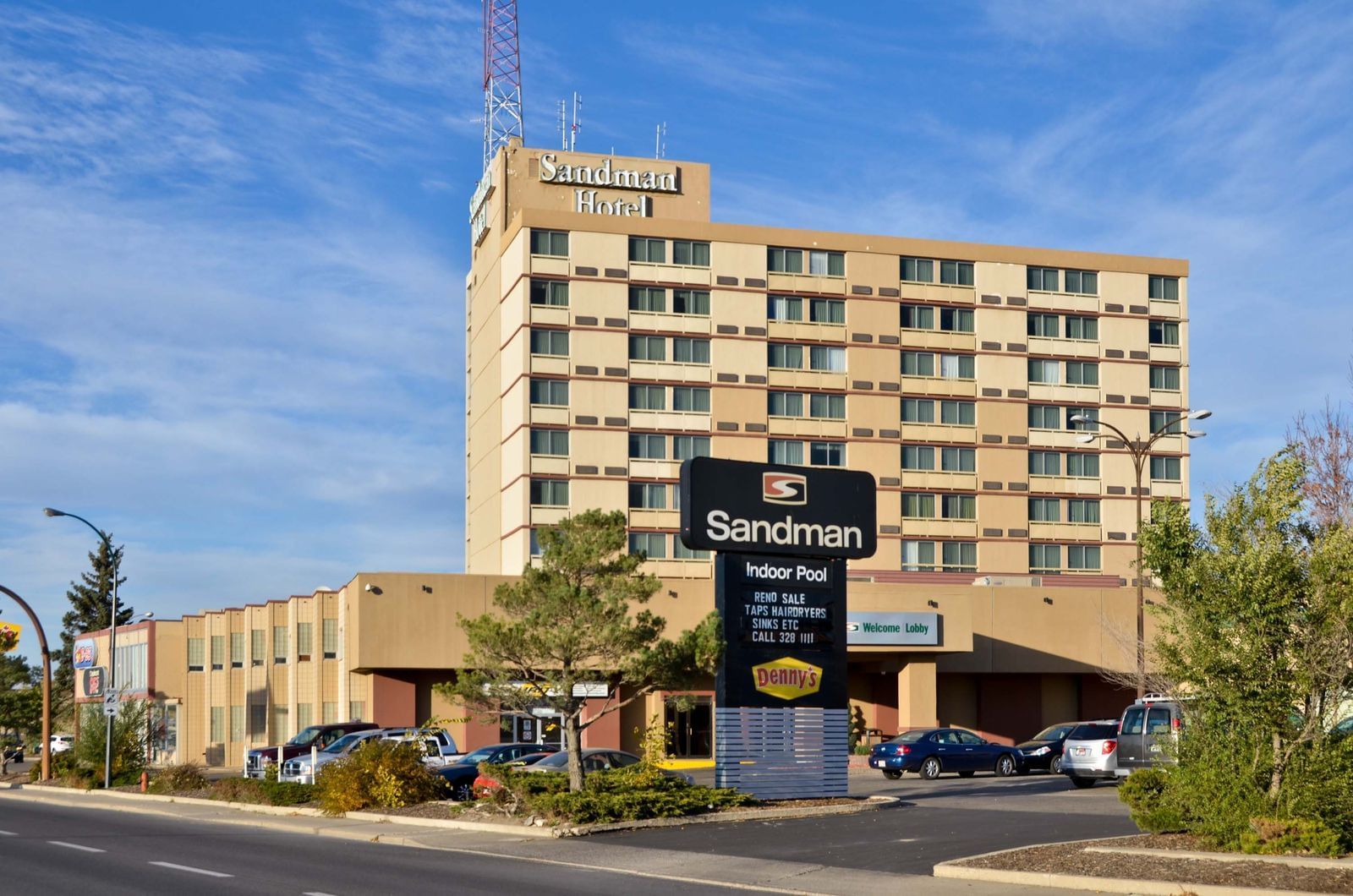 Thank you to our friends at Tourism Lethbridge for supplying imagery for this post.