Stay Like A Local: Montréal Edition

Mount Royal Park
TripAdvisor will tell you that the top thing to do in Montréal is to visit Mount Royal Park. We honestly couldn't agree more. Montréal's iconic namesake was designed by Frederick Law Olmsted—the same guy who also designed Central Park in New York City, no less. It covers 200 hectares of adored green space attracting four-season recreation including cycling and boating in the summer, and skiing and tobogganing in the winter. Rising around 230m above the city, the Kondiaronk Belvedere lookout at the Chalet du Mont-Royal (elevation +/- 230m) is absolutely worth a visit for spectacular city vistas.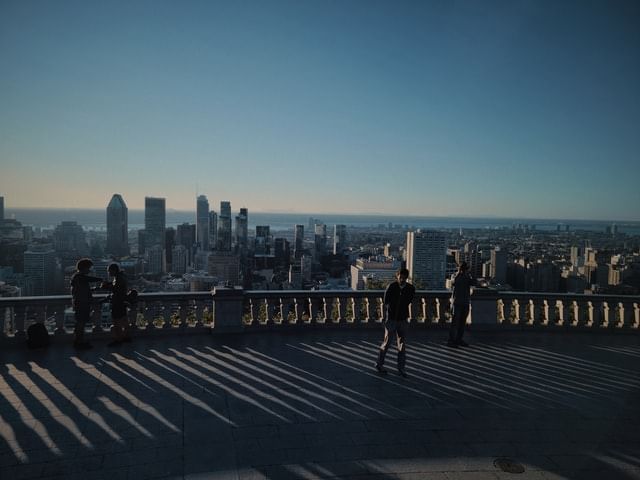 Vieux Montréal
Explore the city's history in Old Montréal. Here, you'll find heritage buildings with beautiful architecture, linked with cobbled streets and riverside pathways to explore. All overflowing with boutique stores, cafés, restaurants, and bars. The majestic Notre Dame Basilica is an iconic landmark in this part of town. This gothic revival church is simply stunning, featuring intricate wood carvings and beautiful stained-glass windows. Be sure to book AURA, an immersive light and sound show experience, which unveils the rich heritage of Notre Dame Basilica. Additional highlights in Old Montréal include Grande Roue de Montréal and historic St. Paul's Street.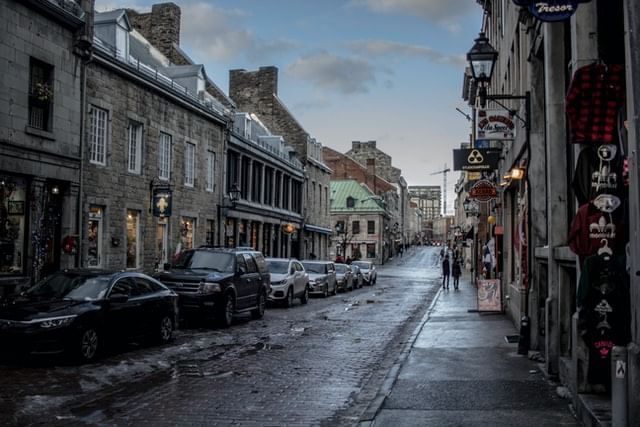 Schwartz's Deli

Did you even go to Montréal if you didn't eat a smoked meat sandwich? Schwartz's Deli on Boulevard Saint-Laurent is the O.G. place to try Montréal's classic dish. This place is small and it gets quite busy, but trust us when we say it's worth it! After all, they've got 90 years of experience under their belt. It all began in 1928 with Reuben Schwartz and to this day the deli maintains the same traditional recipes and preparations—proud to omit chemicals and preservatives from their meats. Stepping into Schwartz's Deli is like a comforting step back in time. In our opinion, it's an experience not to be missed.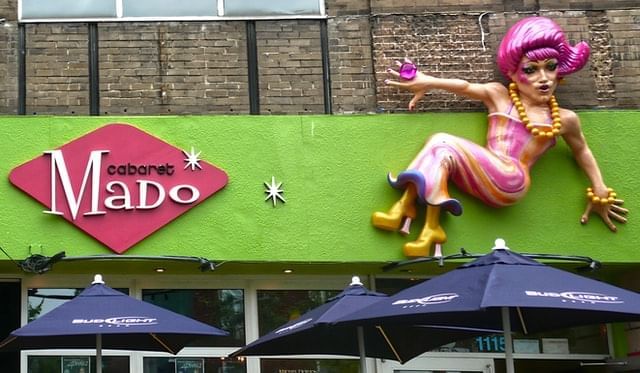 Cabaret Mado
You're sure to have a wild time at Montréal's premier drag cabaret. The city's vibrant LGBTQIA2+ scene is world-renowned, and local superstar Mado Lamotte arguably reigns supreme here. Drag has been performed at Cabaret Mado since the early 90s and the venue is open 7 days a week. Time your visit right and you may even see familiar faces from RuPaul's Drag Race on-stage. The shows here are excellent entertainment and great value for money. Plus, we're always a fan of supporting local artistes!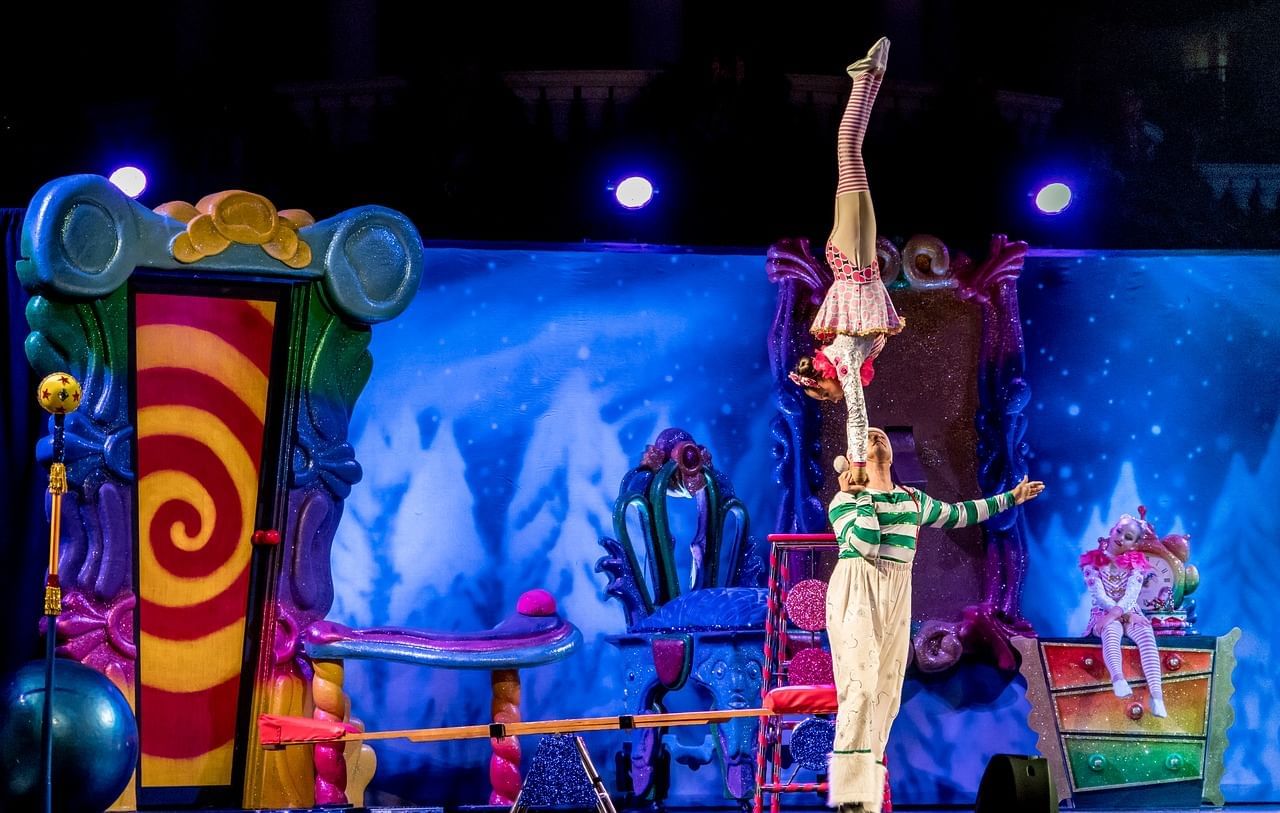 Cirque du Soleil
Speaking of artistes, did you know that Montréal is the birthplace of Cirque du Soleil? What better opportunity to catch a show?! These creative—and quite often mind-blowing—shows typically follow an imaginative narrative and tell a story with the use of acrobats, dance, live music, and dazzling light displays. Some productions include familiar music from popular artists—such as 'Love', which features music by The Beatles, and 'One', which features music by Michael Jackson. New productions are released regularly. Check out the Cirque du Soleil website for the latest.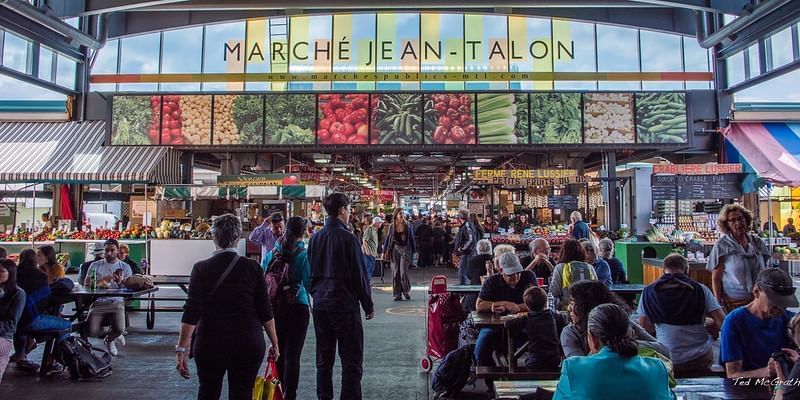 Jean-Talon Market
We adore the Jean-Talon Market. It's located in the heart of Little Italy and is easily accessible via the Blue Line's Jean-Talon métro station. The sights, sounds, and smells are truly something else. From fresh fruits and vegetables to smoked meats and Quebecois cheeses, it's a locavore's dream. There's also a great selection of eateries at Jean-Talon Market, which are worth exploring! Even if you only fancy a drink, check out Mangue & Melon for incredible, fresh-pressed juices!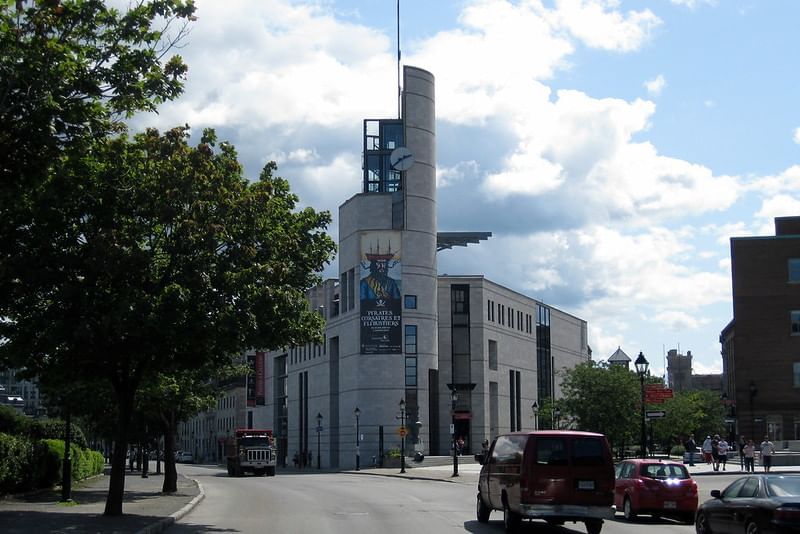 Pointe-à-Callière
Learn about Montréal's colourful history at the Pointe-à-Callière archaeology and history complex! Gain insight into the indigenous Iroquois people—native to this land. Explore the arrival of francophones to the area and how it helped to shape the Montréal we experience today. Learn all about some of the people behind Montréal, too, such as Maisonneuve, Montréal's first builder, and Jeanne Mance, co-founder of Montréal. Pointe-à-Callière has presented more than 60 temporary exhibits and events, many of which are perfect for the whole family.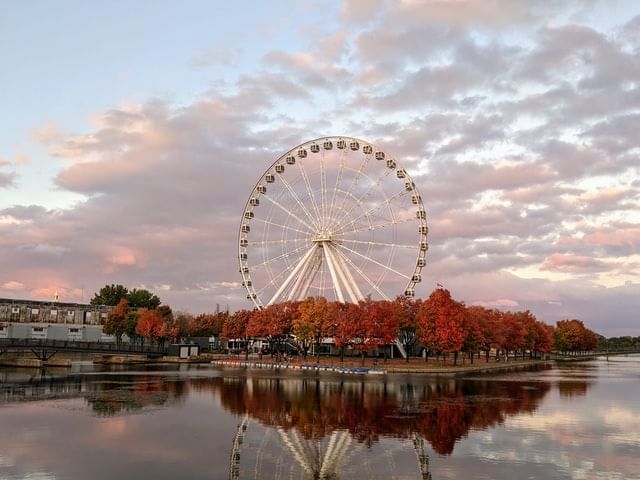 Where To Stay in Montréal: Sandman Hotel Montreal-Longueuil
Sandman Hotel Montréal - Longueuil is located near the Jacques-Cartier Bridge, and across from the Longueuil Metro Station and Bus Terminal. It's a great spot to venture out from and discover Montréal's history, love of the arts and its world-class venues. Guests enjoy cozy rooms with panoramic views, free overnight parking and free high-speed WiFi. Plus, Sandman Hotel Montréal – Longueuil is pet-friendly so your furry friends can join the adventure! Visit the website for the latest offers.