Overnight Parking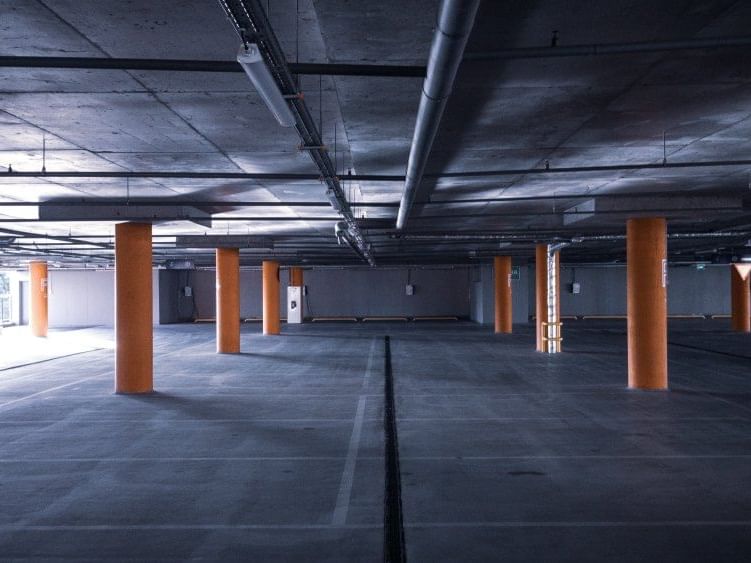 Primary Parking
Located at 103 Avenue in the MNP Building (indoor heated parking with 2 levels).
Charges: $25 per night
Height Limit: Please note the height restriction is 6'5". Standard size pick-up trucks will fit if there are no lift kits or roof racks on the vehicle.
Entry Time Restrictions: Monday to Friday from 5:30 am to 10:00 am. Should you need access during this time, please contact the Hotel Front Desk at 780-428-7111 to arrange access.
Vehicle Access: The entrance is automated, and the gate will open as you approach with your vehicle.
Hotel Access: There are stairs in the middle of the parkade that will bring you to the lobby. If an elevator is required, please follow the Tower and Hotel sign, located on the west wall. The elevator offloads in the lobby of the MNP Building. Follow the signs to the Sandman Signature Edmonton Downtown Hotel, on the right-hand side.
Space is first-come, first-served. No in/out privileges
NOTE:
From Friday, May 6, 103 Avenue will be closed for 6 to 8 weeks while the City of Edmonton completes a cityscape project. While construction is underway, access to parking in the MNP Building will be redirected from the front of the hotel. To access the available parking for the hotel, from the front of the hotel head north to 104 Avenue and turn right. Turn right at 100 Street, then right again on 103 Avenue with the parkade entrance on your left. The parking entrance will be down to one lane during this project and traffic indicators are being used to announce approaching traffic from each direction.
Alternatively, other options listed below.
Thank you for your patience and understanding.
Alternate Parking Locations

Bell Tower Parkade
Located on 103 Street NW (indoor heated parking).
Charges: $25 for 24 hours (must be paid directly at the facility using their QR code payment system)
Height Limit: Please note the height restriction is 6'5". Standard size pick-up trucks will fit if there are no lift kits or roof racks on the vehicle.
Hotel Access: Connected to the hotel from the 2nd Floor Pedway. Turn right out of the elevators and follow the signs to the Sandman Signature Hotel.
East Parkade
Located on the corner of 102A Ave and 100 Street (open air parking tower).
Charges: Parking rates are indicated on the pay stations and must be paid directly.
Hotel Access: Located on the 2nd floor of the parking lot into the MNP building, follow the stairs down into the MNP building lobby then proceed left past Cookie Love to the hotel lobby.
Limited Street Parking
Located at the north and south sides of the building during non-peak hours.
Please note time restrictions posted on the street signs.
Oversized Vehicles
Impark surface lot on the corner of 101 St NW and 103 Ave NW.
Charges: $48 per 24-hour period, guests have the option of paying directly at the kiosk or registering their license plate at the hotel.
NOTE:
Please read all parking and street signs prior to leaving your vehicle. The hotel will not be responsible for any traffic violation tickets that may be incurred.
Sandman Signature Edmonton Downtown Hotel does not own or operate any of these parking facilities.
There are other lots available within short walking distance if parking around the hotel is not available.
The parking charges indicated are subject to change without prior notice.