Snowbird Destinations in BC – The Best Places To Escape The Chill This Winter

Victoria
Victoria is the Provincial capital of British Columbia and is situated at the southern tip of Vancouver Island. Arrive in style by floatplane or enjoy passage via BC Ferries. The first thing that will capture your attention is the city's British colonial past. It shows in its Victorian architecture, which is complemented by beautiful parks and iconic landmarks. There are so many things to do in Victoria, BC. You could visit the world-class Royal BC Museum, tour 125-year-old heritage buildings, or go on a whale-watching tour. Outdoor activities are Victoria's forte and you can find enjoyment in hiking, golf, or kayaking, to name a few. Alternatively, take things down a notch and enjoy a relaxing day at a local spa or indulge in some retail therapy. However you like to relax, Victoria is sure to become one of your go-to snowbird destinations in BC.
Where to stay: Sandman Hotel Victoria is ideally located right near the picturesque inner harbour. Comfortable rooms and family suites feature all the amenities you'd need to truly make this a getaway from the everyday. There's a modern fitness centre, as well as a fabulous indoor pool and hot tub. Explore the cobblestone streets on foot, just a few minutes walk from this Victoria hotel and immerse yourself into this charming city filled with world-renowned architecture, a vibrant art scene, and incredible people.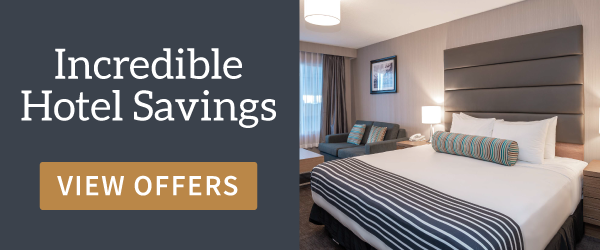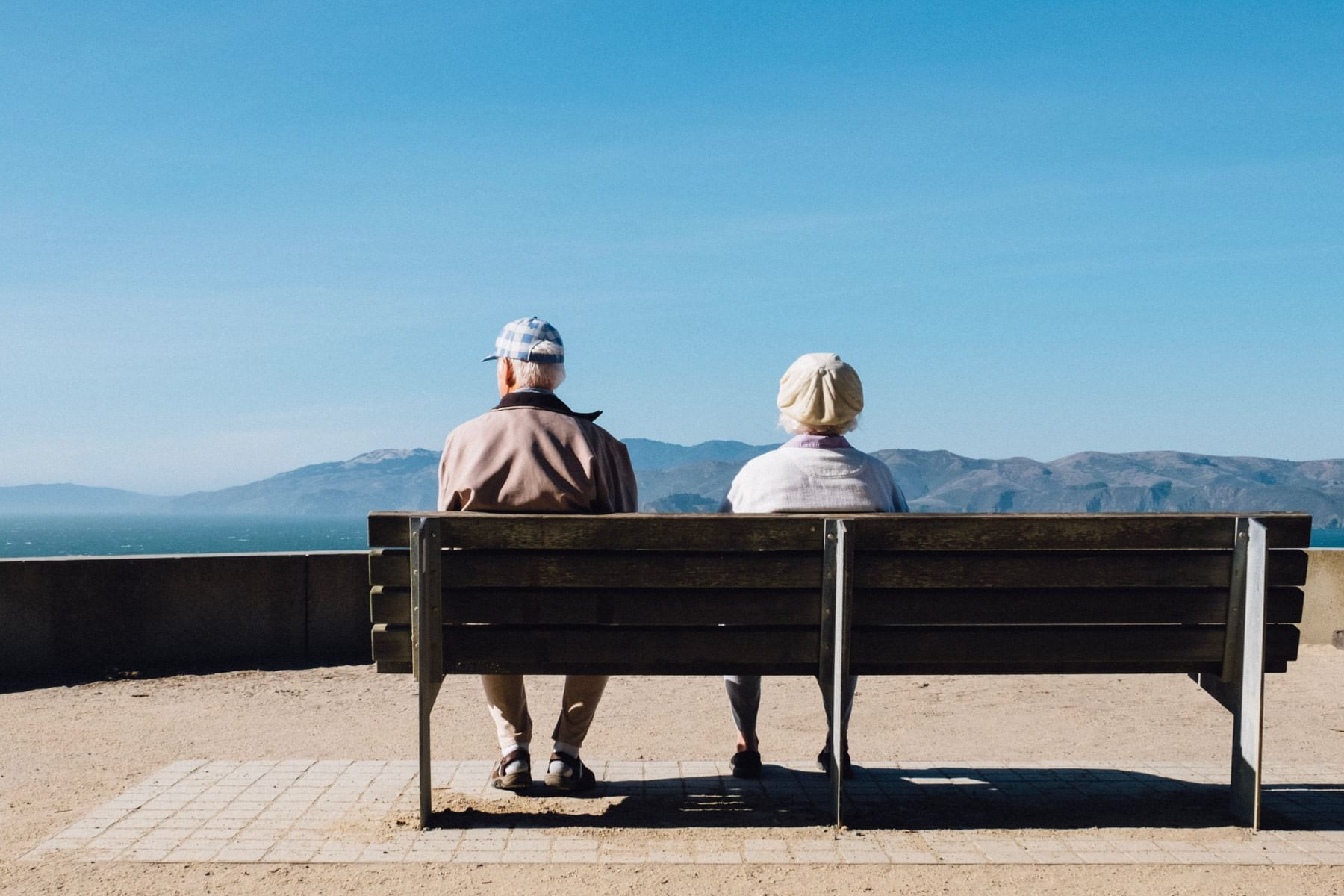 Kelowna
There are lots of things to do in Kelowna. The Okanagan Valley provides the perfect respite from the winter's big freeze and slightly milder temperatures make outdoor recreation more enjoyable for many. Enjoy spending time downtown or exploring the shores of Okanagan Lake. If you're enticed to ski, Big White and SilverStar are each less than an hour's drive. One of our favourite outdoor activities is snowshoeing, and the trestles at nearby Myra Canyon Park are the perfect wintry adventure! There's plenty to do indoors, too, and Kelowna is building a reputation for its boutique stores, cozy cafés, and craft breweries.
Where to stay: Looking for hotels in Kelowna, BC? You'll find Sandman Hotel & Suites Kelowna centrally located downtown. Guests enjoy free parking as well as free WiFi and, as with all Sandman hotels, pets are welcome, too! There's an onsite Denny's restaurant, which is perfect for breakfast or lunch, and suites with full kitchens make preparing your own meals a breeze.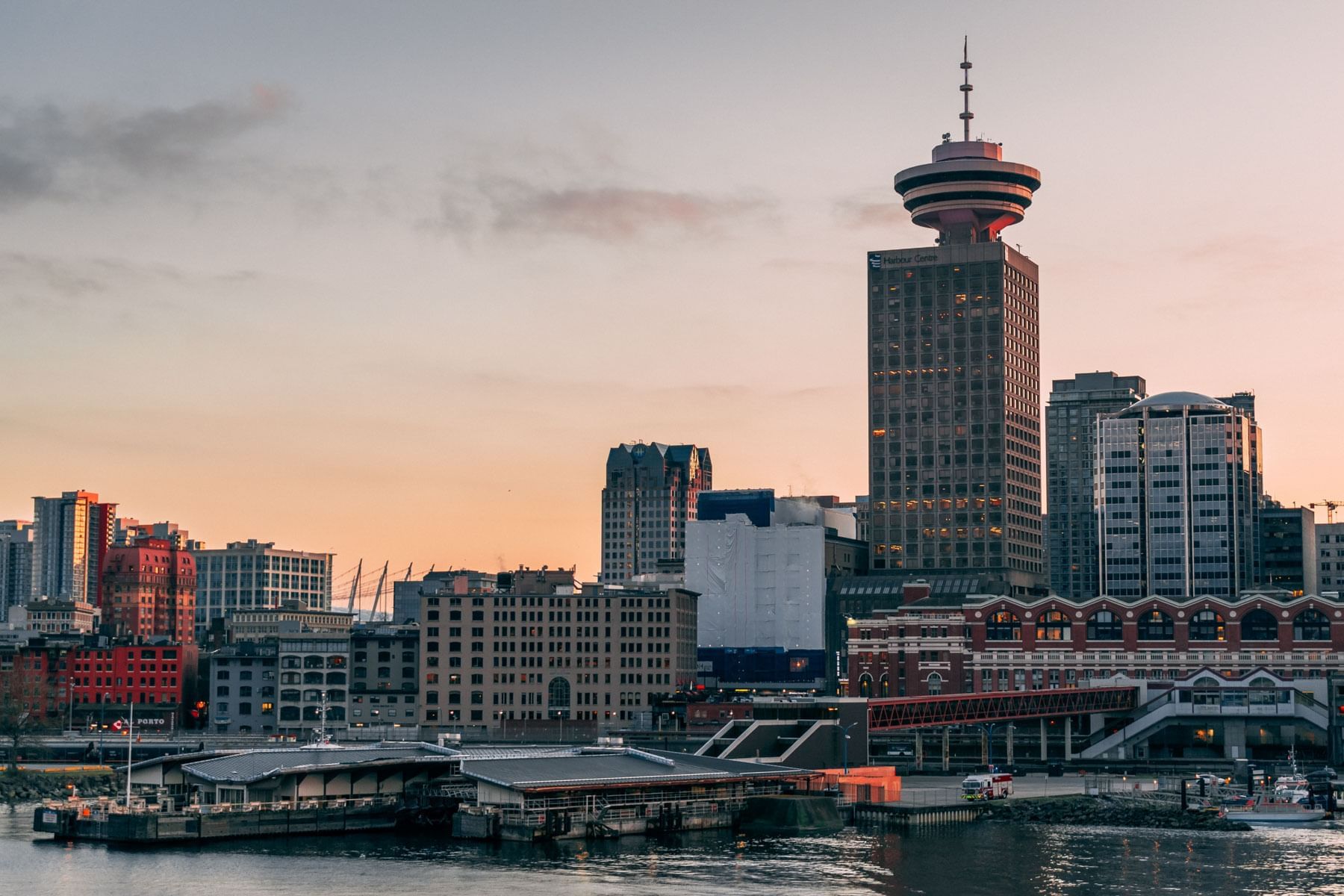 Vancouver
Yes, you heard that right. Although Vancouver is synonymous with a certain winter Olympics, it's worth remembering that it lies at sea level and so avoids snow for the most part. Consistently recognized as one of the top five cities in the world for livability and quality of life, Vancouver is the perfect place to spend some downtime. Temperatures average between 0 - 8°C, and only 2 or 3 days will see snowfall exceed 5cm. The urban centre is surrounded by nature and as you explore downtown you're treated to sneak peeks of snow-capped mountains caught between mirror-clad skyscrapers. This vibrant city is a world-class cultural hub of art, music, film, and sport as well as a playground for foodies and shopaholics. We can recommend a walk around the iconic Stanley Park or a visit to Vancouver Aquarium. For more ideas on things to do, check out our post '10 Awesome Fall Activities In Vancouver' (many of these are relevant to winter, too!).
Where to stay: Treat yourself to a premium condo experience at the newly renovated Sandman Suites Davie Street. With kitchens, in-suite laundry, and separate living areas with balconies–you'll feel like a local in no time!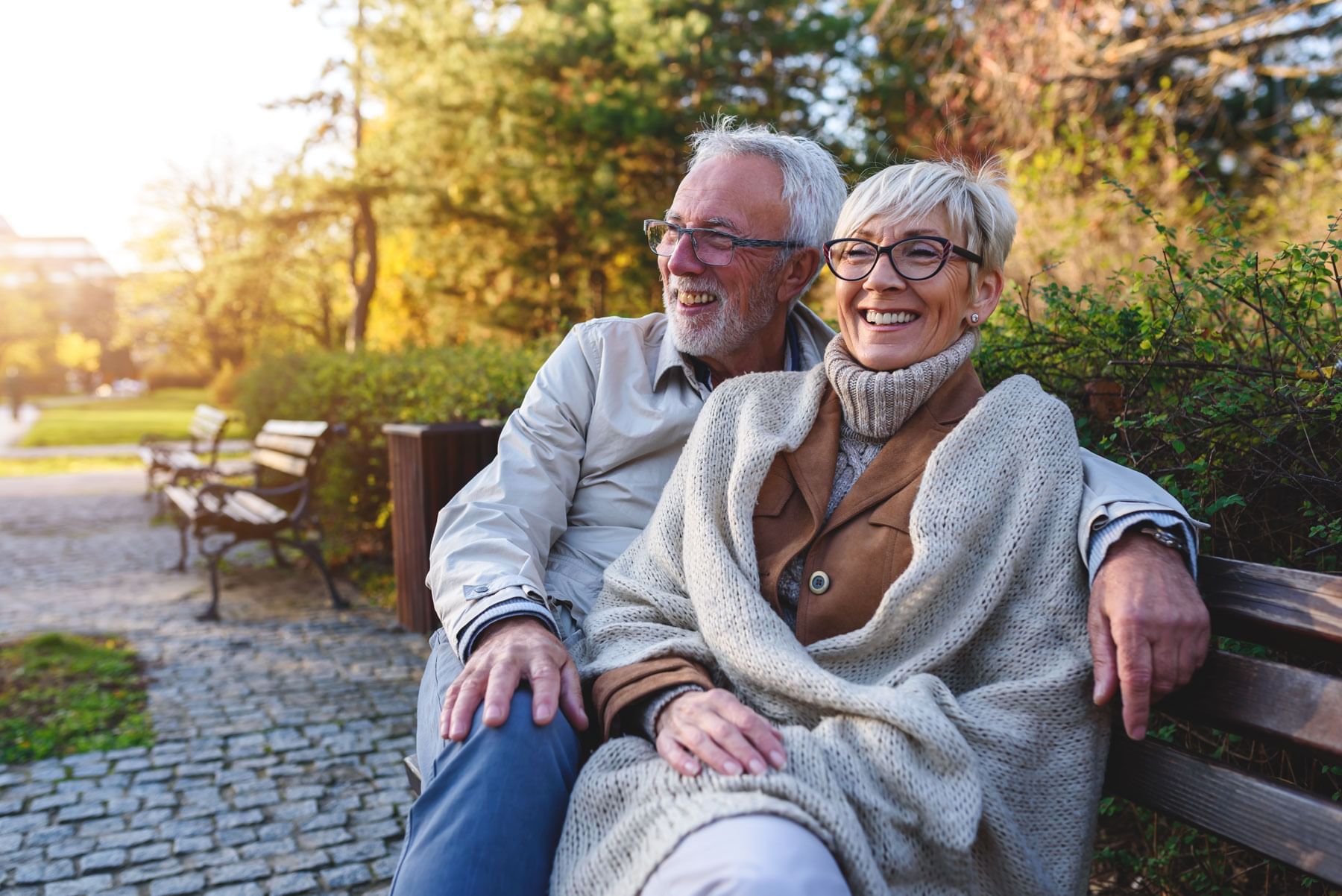 Abbotsford
Located in the Fraser Valley, southeast of Vancouver and on the Canada/U.S. border, Abbotsford doesn't often see temperatures dip below freezing (the January average is 1.6°C). This makes it one of the ideal snowbird destinations in BC. It's the largest city in British Columbia in terms of area, and it has the largest population outside of Metro Vancouver. So you can imagine it comes fully equipped with plenty of fun things to do! Mountains and nature are also very accessible from Abbotsford, and you'll enjoy exploring areas such as Sumas Mountain and Mill Lake Park. Clayburn Village is an interesting area to visit—it was built to house the brick plant's employees and their families. Although the brick plant closed in 1931, many of the buildings of Clayburn Village are still standing and are now heritage sites. Another great activity is the Discovery Trail. Totalling a 40km return, the Discovery Trail is a scenic pathway that links Abbotsford's most beautiful parks. You have the option to hike/bike the whole route or explore smaller, bitesize portions. Afterwards, reward yourself with a treat from Banter Ice Cream. The Sea Salt Caramel Ribbon flavour is a personal fave but the Hazelnut Waffle Crunch is definitely a close second!
Where to stay: Sandman Hotel & Suites Abbotsford is steps from the city centre, so you can get your fix of exploring—whether it's at a mall, local attractions or taking in the rural landscape. With sleek and stylish furnishings and super comfy beds, you'll enjoy your stay away from home.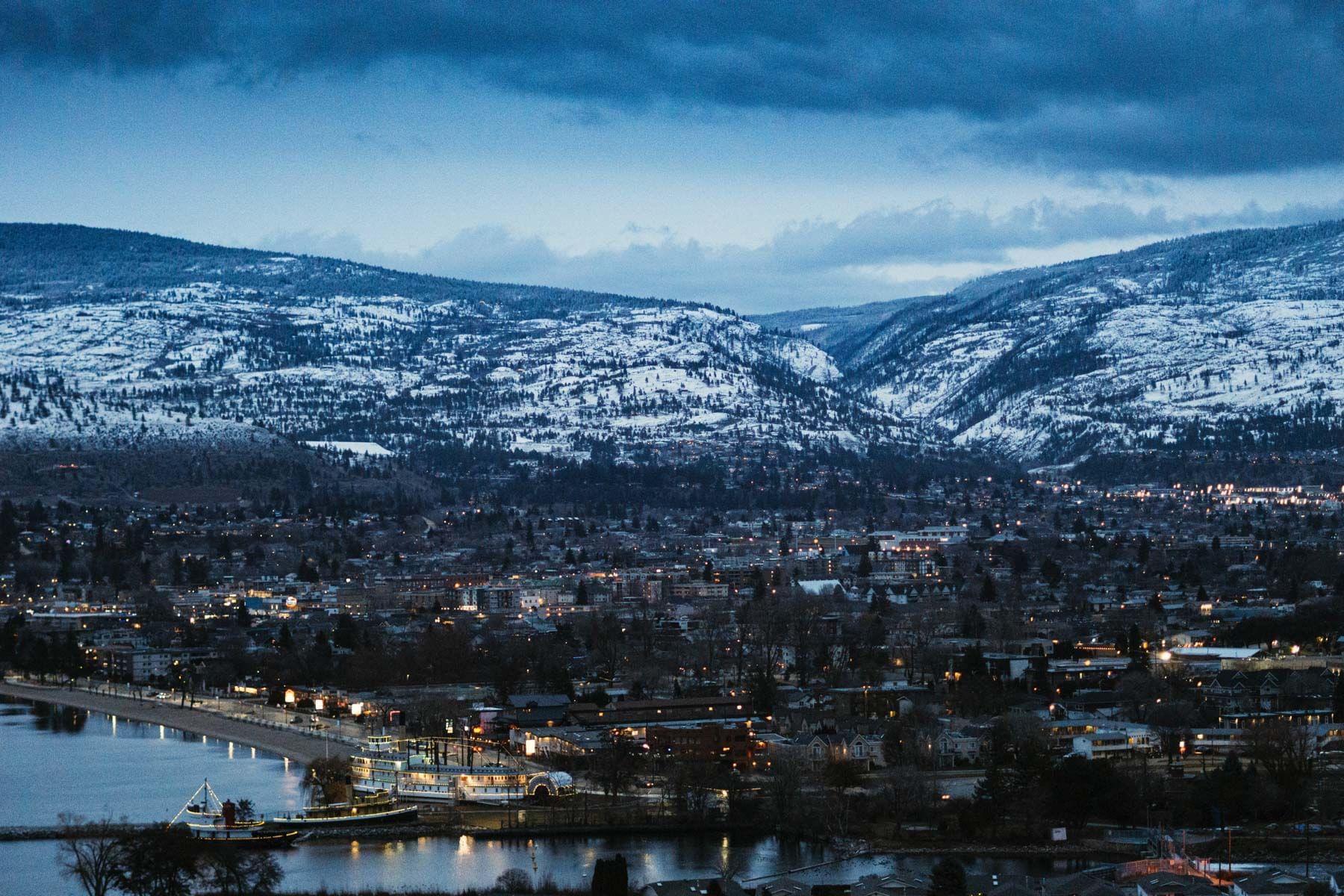 Penticton
As far as snowbird destinations in BC go, Penticton is up there as one of the best. Here you can escape unforgiving climates thanks to the Okanagan Valley's milder winters. The area is much quieter than the busier summer season, but popular activities such as golf and fishing are still available until much later in the year. Interestingly, several wineries also remain open throughout the winter months for tours and tastings! If you're open to embracing a little bit of winter, Penticton Curling Club may be a great option for you, and Nickel Plate Nordic Centre is ideal for snowshoeing. For evening entertainment, Penticton is home to a casino, theatre, and cinema. Expect a much slower pace and a relaxed vibe in Penticton.
Where to stay: You'll find Sandman Hotel Penticton located in the picturesque Okanagan Valley. It's ideally situated for access to wineries, lakes, and golf—you're even close to Apex Mountain Resort if you fancy skiing! When it's time to unwind, enjoy a lap or two in our Penticton swimming pool, or have a soak in the hot tub!