Summer In The Okanagan Valley
Planning a trip to the Okanagan Valley? Welcome to BC's summer playground! If sunny days and outdoor activities are what you're looking for, then you're heading to the right place! Golfing, hiking, bike rides, an abundance of water sports, and endless wineries – it really does have something for everyone.
Wineries
The Okanagan Valley stretches from Vernon in the North to Osoyoos in the South. Located in the middle is Kelowna, a hot spot for winery tours. Hire a driver or book a tour! With over 40 wineries to choose from, you really are spoilt for choice. The Vibrant Vine gets many visitors' vote as the best in the business. With live outdoor music, 3D art and award-winning wines, this is a truly unique experience. You'll find The Vibrant Vine just a 10-minute drive away from Sandman Hotel & Suites Kelowna.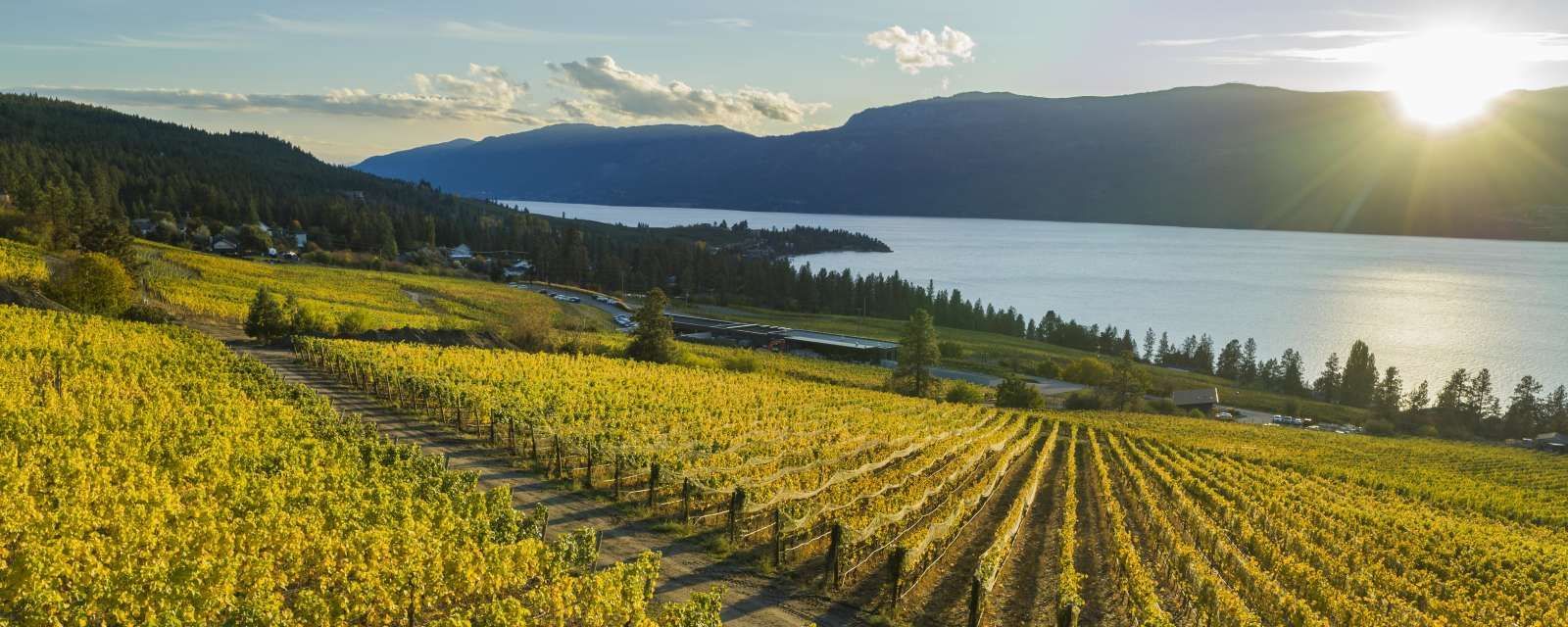 PC: Tourism Kelowna
Golf
One of Canada's top golfing destinations, the Okanagan Valley boasts thirty courses throughout the region. One to add to your list is the Penticton Golf & Country Club. Stunning scenery and a top-class course await you here. Located just 2 minutes from Sandman Hotel Penticton, you'll be sure to get the tee-off time you want.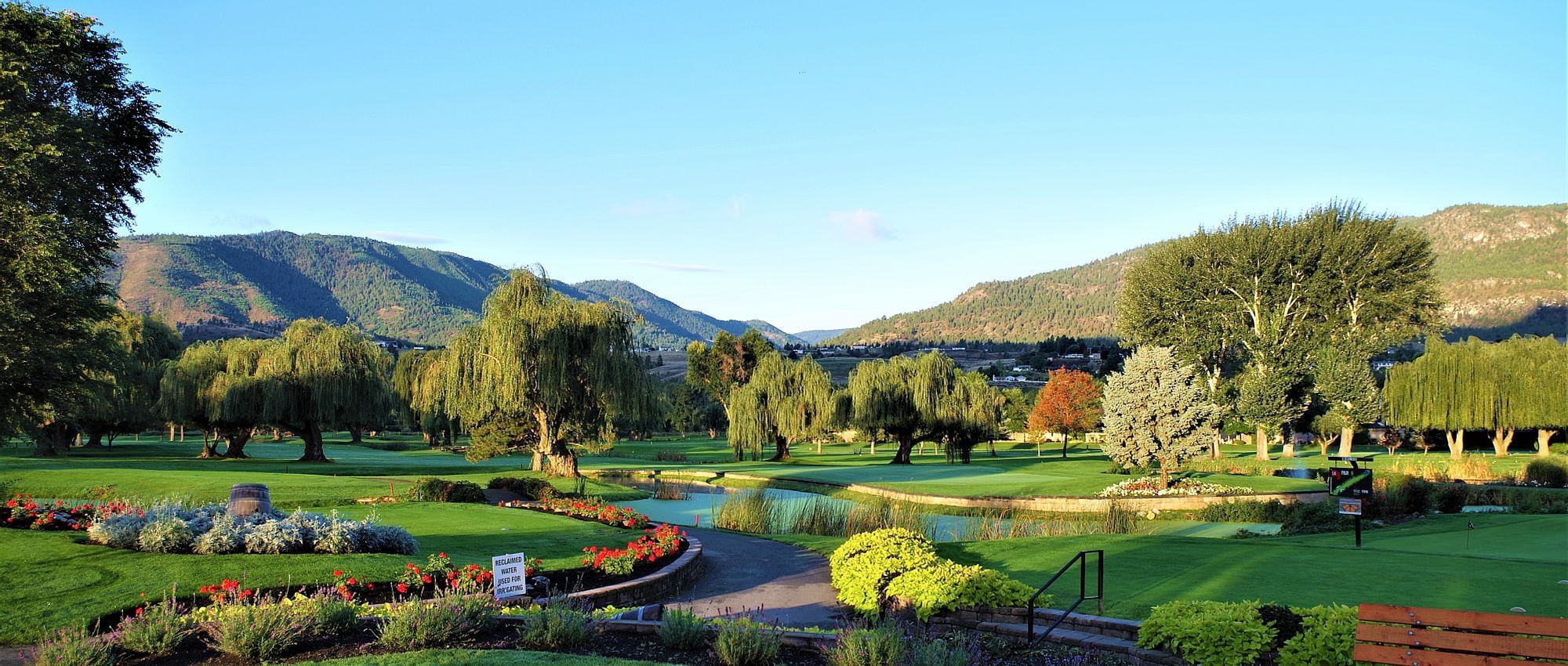 PC: Penticton Golf & Country Club
Water Sports
The Okanagan Valley is filled with nature's beauty, and there's no better way to enjoy it than from the water. Tubing, wakeboarding, boating, paddle boarding, kayaking – the list is endless! Okanagan Water Sports is your one-stop shop for water sports when heading to the Okanagan Valley. From great equipment to knowledgeable staff, they are pros with an activity for every level and age.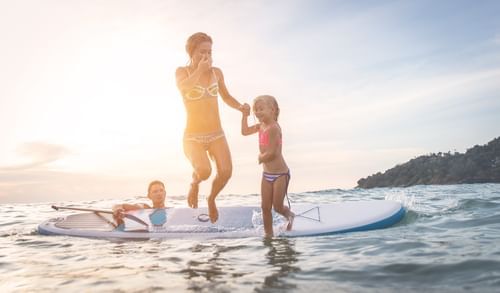 Mountain Biking
Riding the mountain biking communities of Vernon, Kelowna, and Penticton will take you through boundless trails with technical descents, dramatic downhill runs, wide-open rail trails, and fast and fun singletracks. When you experience mountain biking in the Okanagan, you'll have access to these three communities, over 1000 trails and 4 lakes to jump in! Mountain Biking BC will tell you everything you need to know.
Vernon's diversity means there is a trail for every rider type along with stunning views over the Coldstream Valley and Kalamalka Lake. Check out Sandman Hotel Vernon to be close to the action.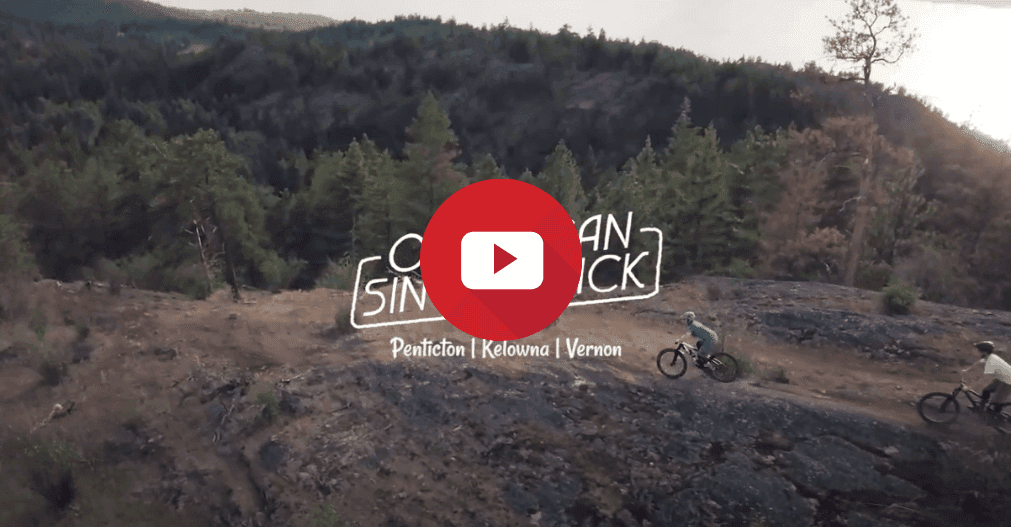 Hiking
If mountain biking isn't your thing, fear not, as the Okanagan boasts some of Canada's best hiking trails. From beginner hikes to more advanced multi-day treks, all levels can enjoy some great paths to wander along. If Penticton is your location of choice, the Peach Cliff Trail is a popular climb. Located just 25 minutes outside of Penticton, there used to be a mine in the area so the path is interesting to look at. Like most hikes in the Okanagan, this one comes with an amazing view at the end.

PC: All Trails
Orchards
The Okanagan offers less strenuous activities also. With lush orchards spanning the length of the valley, this is definitely something to add to your to-do list. For generations, Arndt Orchards has offered a cherry-picking experience. Nestled on the Belgo bench overlooking the beautiful city of Kelowna, you can pick from a wide variety of cherries. The cherry-picking season starts in July, just in time for summer visitors!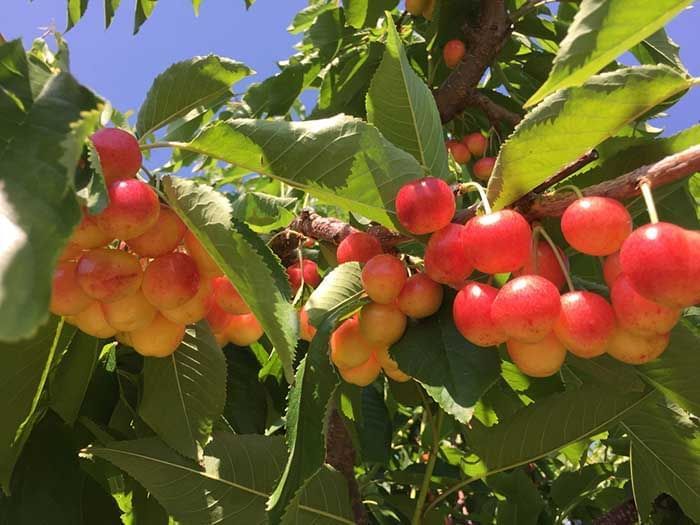 PC: Arndt Orchards
This is a snapshot of the many great activities the Okanagan offers during the summer months – definitely add it to your travel list!